How Fruit of the Loom is refreshing its brand to appeal to younger shoppers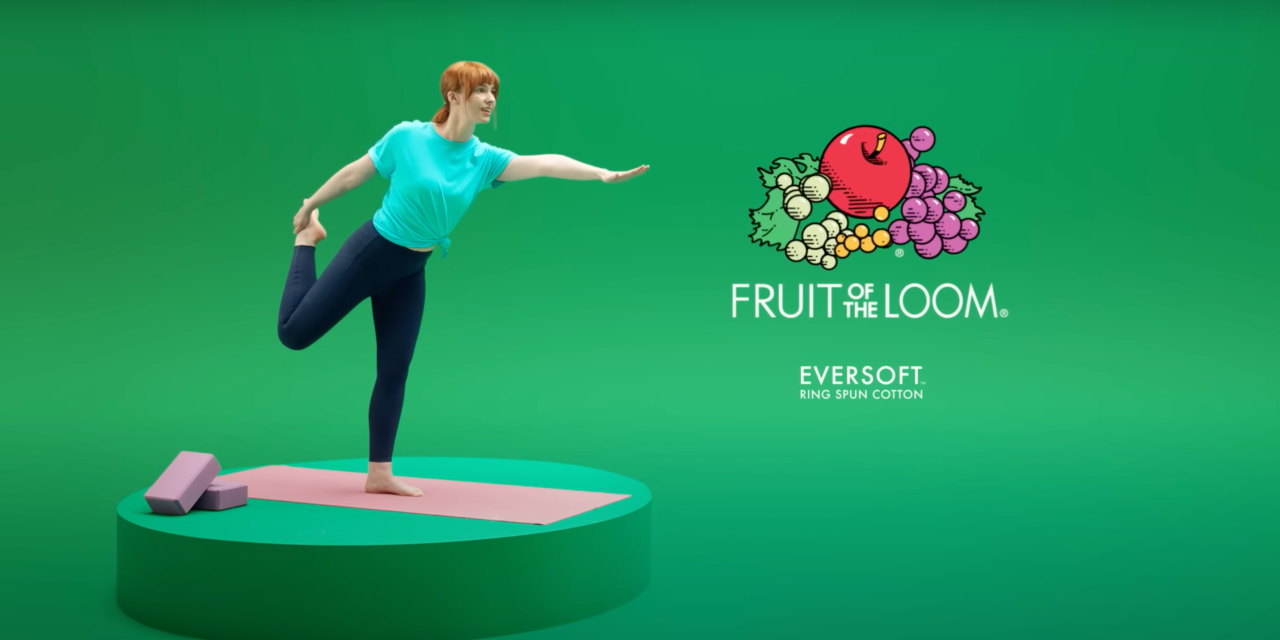 Fruit of the Loom
More and more legacy brands are revamping their look to relate to younger shoppers.
Fruit of the Loom, the basics and underwear brand, was founded in 1851 and is sold through many major retailers including Walmart and Target. In recent decades, the company was known for its commercials featuring fruit mascots. Now, the company is ready to modernize by growing its digital presence, launching brand collaborations and working with young celebrities. 
The refresh comes at the heels of a big sales period for the brand. Over the past four years, Fruit of the Loom has sold a whopping 40 million tees, 19 million sweatshirts and 38 million pairs of sweatpants. But the company wants to ensure its products continue to be top-selling at big box stores and through online channels. Fruit of the Loom is doing this not only through a series of marketing tactics, but also by revamping its classic products to be more environmentally friendly.
In June, Fruit of the Loom launched its latest campaign, called Fruitisms, showcasing the brand's wide product range catering to different lifestyles. The multi-channel campaign was distributed across TV, paid social as well as on the newly-launched Fruit of the Loom TikTok channel. The latest campaign is part of a year-long overhaul strategy the 170-year-old company has taken on, as it tries to introduce itself to younger millennials and Gen Z shoppers. Accompanying the effort is also a newly-launched influencer program and a slew of brand collaborations that began rolling out late last year. This month, the company also debuted a new logo, a cleaner and more polished version of its classic assembled fruit image.
Some of the Fruitisms campaign's series of ads focus on different aspects of Fruit's merchandise, such as breathable, sustainable fabrics and comfortable loungewear that can be incorporated into daily fashion ensembles. This is the biggest pillar for the brand, which sells hundreds of SKUs, said Angela Dennison, Fruit of the Looms's vp of marketing and merchandising.  
"We began working on all aspects of the refresh in the end of 2021 — and it's paid off because currently our TikTok engagement is outpacing the market in month-over-month growth," said Dennison. According to Dennison, Fruit of the Loom's social accounts have experienced a 77% year-over-year increase as of this month.
"We already have a history with our core audience, who's now introducing Fruit to their children," said. "We recognize the market is evolving, and there is an opportunity to refresh our branding to better reflect today's tastes." 
This entails going after young shoppers, like Gen Z audiences on TikTok, "but also reminding older people who fell out of favor with us that we have a lot to offer," Dennison said. The logo, for instance, saw a simple tweak after years of market research. "We thought about changing it, but found that we already rank high when it comes to logo recognition," Dennison said.
To build robust awareness among younger audiences, Fruit of the Loom is increasingly collaborating with artists and creators on campaigns. Earlier this year, the company partnered with streaming platform Vevo on digital content rollouts on the platform. These included the premiere of Harry Styles' "Late Night Talking" video and Imagine Dragons' latest video, "Shark." "That alone generated four billion social impressions for us," Dennison said. 
The brand is also leaning on the ever-trendy user-generated content.
"We've seen a lot of young people showing their followers how they're styling their Fruit pieces," Dennison said. For instance, some of the brand's most popular outsourced posts show creators wearing Fruit of the Loom hoodies with more structured pieces, like blazers, or pairing Fruit sweatpants with crop tops. To optimize this content, the company is currently working to grow its stable of influencers and ambassadors on TikTok and other social media platforms. "Next, we're releasing a series of new activations, like brand collaborations and limited edition collections," said Dennison, following a Zara capsule collection last year.
Fruit of the Loom has also been investing in its direct-to-consumer website, which Dennison says is mainly focused on showcasing the breadth of its merchandise. The site is the biggest online destination of the brand's products, offering more styles and colors than any other retailer. "We did a website refresh a few months ago, and have been able to retain a lot of our digital customers over the past couple of years," she said.   
Still, most of Fruit of the Loom's business relies on volume purchases and customer replenishment. 
"Our strength is in retail, where we're often in the top position within our categories," she said. According to NPD, this year Fruit is the best selling brand in the U.S. for ladies underwear, men's T-Shirts and men's sweatpants. 
Refreshes like these are warranted, as legacy brands try to catch up with the next generation of shoppers. 
Hana Ben-Shabat, founder and CEO of research and advisory firm Gen Z Planet, said that some old-school brands face challenges when trying to attract younger consumers while simultaneously reconnecting with older ones. "It is difficult, if not impossible, to be everything to everyone," Ben-Shabat explained. 
"That said, for a brand like Fruit of the Loom there is a unique opportunity to build on its nostalgia value, which resonates across generations," she added. "Older consumers will have a memory of the brand, but Gen Z has great appreciation for things from the past." However, this cohort of shoppers typically wants to see product inspiration – whether it's influencer content or styling campaigns. "Hence, why collaborations are important. Give them the product and see what they can do with it," Ben-Shabat said. This has been the case for recently-revitalized Y2K favorites, like Juicy Couture, Claire's and True Religion. 
There is also an increasing pressure to update production methods to keep up with the times. "It's a crowded market today, and so we have to figure out what's unique about Fruit," Dennison said. This means focusing on the company's extensive portfolio of intimates and basics, but with an added promise of sustainability. In August, the company launched a new collection of unisex t-shirts, with inclusive sizing and made of recycled fabrics. "We still want to emphasize the softness of our fabric, but also incorporate brand values like sustainability through the marketing," Dennison said.
For older mainstays like Fruit of the Loom, modernizing is a balancing act. "The challenge is in retaining our heritage, but also making sure we're evolving with our audience," Dennison said.