Through partnerships with Dunkin' Donuts and Jersey Mike's, Celsius expands its food service channel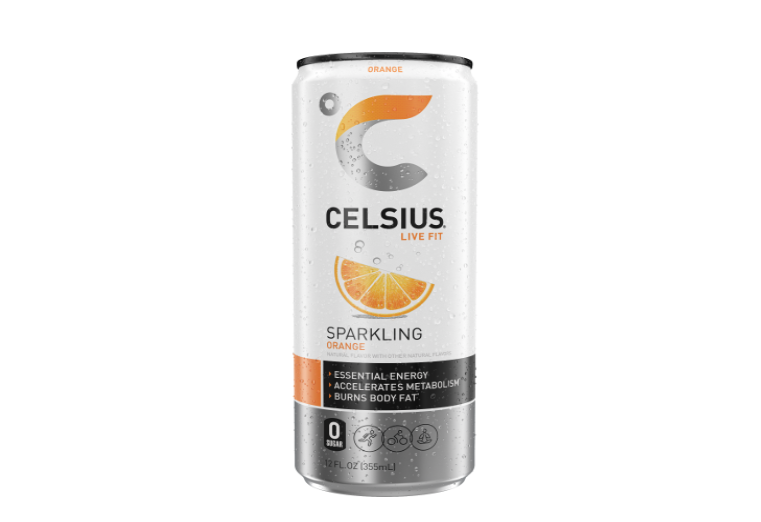 Celsius
Celsius is aiming to bring more of its energy drinks to more restaurants.
Just last month, three of Celsius's energy drink flavors started being available in select Jersey Mike's locations nationwide. Around the same time, Celsius also struck a deal with Dunkin' Donuts to make its Sparkling Orange product available for purchase in some stores. These two chains are Celsius' first national restaurant chain partners. The company declined to share how many restaurant locations its energy drinks would be available in.
In 2022, Pepsi invested a whopping $550 million in Celsius, a deal that allowed the energy drink company to open more distribution channels, including food service. Foodservice currently represents 11% of the company's PepsiCo revenue in the second quarter. Its food service division includes restaurants, colleges and hotels. 
"We've been partnered with Pepsi, which has really opened up a ton of opportunity for us within food service," said Kyle Watson, evp of marketing at Celsius. "A lot of food service chains have been interested in our brand [of energy drinks] because of our specific special flavor profile."
Celsius was founded in 2004 and has more recently been experiencing high growth and popularity. Its revenue in the fiscal year 2022 rose 108% from the previous year to $653.6 million. The company currently has around 17 SKUs, not including its on-the-go powder stick. When Pepsi's investment was announced, Celsius said that the deal could help the company gain additional shelf space in existing and independent retailers. Celsius products are available at most major grocery stores, such as Target, Walmart and Kroger.
Restaurants are just one part of the beverage brand's growth plans. Celsius has secured a multiyear deal with Major League Soccer to be its official energy drink. Influencer Jake Paul, snowboarder Shaun White and mixed martial artist Dustin Poirier serve as ambassadors for the brand. While national chain restaurants are a relatively new channel for Celsius, it has partnered with The Surf Lodge — a hotel and restaurant in Montauk, New York — over the summer as well as independent restaurants. It also has vending machines in places like Capitol Hill.
"As we're growing our brand and are gaining distribution across the board, it's just driving additional awareness," Watson said. "It's a really great entry point for the discovery of our brand and we see a really high conversion rate when people try our product. They tend to buy and then become loyal users."
Watson said that the company partnered with restaurants like Dunkin' Donuts and Jersey Mike's because it sees an opportunity with on-the-go types of establishments. She added that Celsius has the same type of functionality as coffee.
Watson said that other restaurant chains have also been interested in adding Celsius to their beverage menus. "Right now we're just we're just dipping our toes in," Watson said. "There's so much opportunity. We really haven't scratched the surface."
Nik Sharma, CEO of strategic initiatives firm Sharma Brands, said that distributing products in chain restaurants and food service establishments helps brands drive sampling. These establishments also have fewer beverage options, which narrows down people's options.
"Compared to going into a Whole Foods, for example, where there might be 100 options, over here, you might have less than less than 10," Sharma said. "It's fairly valuable real estate, I would say in terms of shelf space."
Having a diverse and unique distribution strategy can be critical for beverage brands to stand out, especially as the industry grows more crowded. Prebiotic and probiotic beverage brand Wildwonder, for example, started entering the cafeterias of offices to drive sales and trial. Canned wine brand Archer Roose inked deals with airline company JetBlue and over 200 hotels.
"We're growing our food service team and we also have additional team members that will be on the marketing side to make sure we can amplify what we're doing," Celsius' Watson said.
Apart from its distribution strategy, Celsius is also launching a new product line in November. It will also launch additional SKUs in the first quarter of next year.