Inside Archer Roose's non-traditional partnerships strategy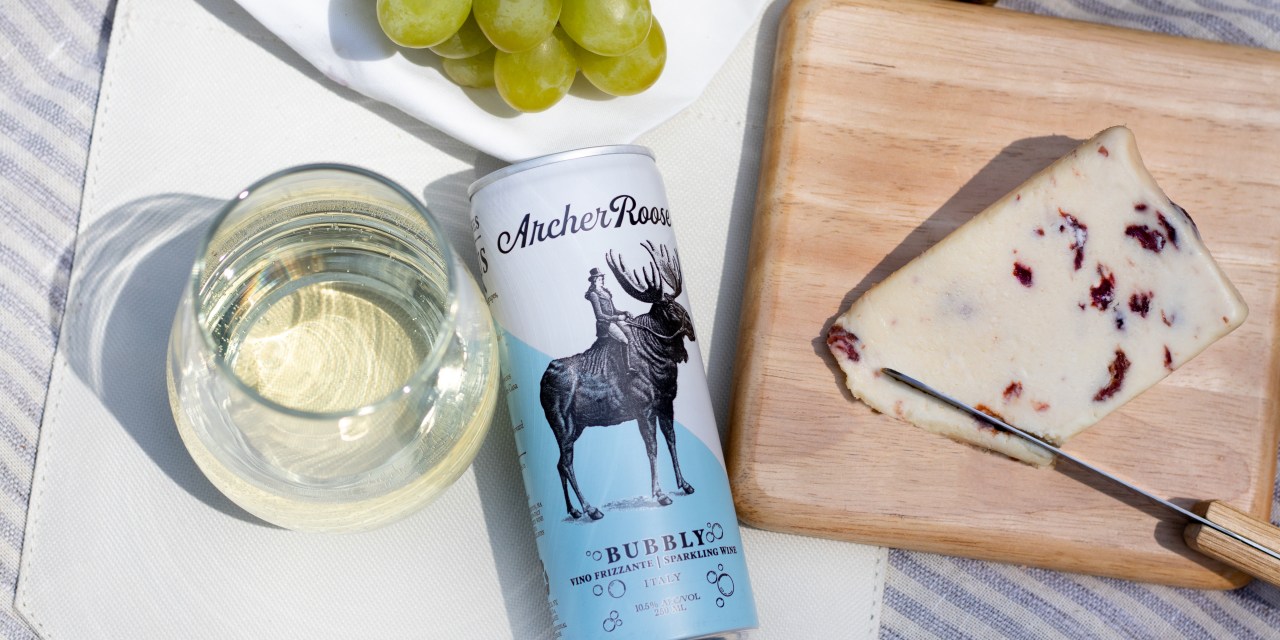 Archer Roose
To develop more wine-drinking occasions, partnerships have proven to be key for the canned wine brand Archer Roose.
Archer Roose, which offers six varieties of canned wine, has inked partnerships with over 200 hotels and up to seven stadiums. In 2020, Archer Roose also teamed up with airline company JetBlue to serve some of its wine to passengers on board, a partnership that was then expanded this past December. 
The company began seeking these types of lifestyle partnerships in 2019 with the idea of being available in whichever place people might crave wine. About 70% of Archer Roose's businesses now come from hotels and stadiums as well as bars and restaurants, while its travel channel takes up 10% of its revenue. For newer players in the alcoholic beverage industry, these types of partnerships are highly coveted due to their sales and marketing benefits.
In Archer Roose's case, these partnerships have helped the brand maintain a 100% year-over-year revenue growth for the last four years. The company, which was founded in 2015, sells canned wine products such as bubbly rosé, pinot grigio and sauvignon blanc. Its products are sold on the company website and in 6,000 retail doors, including Target and Sprouts Farmers Market.
"There's an old adage in alcohol, which is that brands are built in the on-premise because it drives trial and brand awareness," said Marian Leitner-Waldman, founder and CEO of Archer Roose. "While we are on sale in places like Target and Sprouts, we're competing against a lot of other wine brands while we're sitting there on the shelf and fighting for the share of wallet and consumers' attention."
On channels like JetBlue, on the other hand, Archer Roose has the opportunity to fully capture people's attention by showcasing its commercial featuring actress Elizabeth Banks, a co-owner of Archer Roose, while onboard. Then moments later, people have the option to taste the wine from the flight attendant's bar cart. Leitner-Waldman said that Archer Roose won its deal with JetBlue through a blind taste test against 30 other brands. She added that the company has a "multi-million dollar contract" with JetBlue.  
At its hotel partners, such as the Graduate Hotel chains as well as some Hilton and Marriott franchises, Archer Roose can be available in grab-and-go areas and bars depending on the hotel's concept. Hotels are one of Archer Roose's fastest-growing channels.  
Leitner-Waldman said she had the idea to partner with stadiums after attending a Taylor Swift concert a while back and saw that one shop that sold wine in the entire arena had a long line of people. Now Archer Roose is partnered with stadiums like the BMO Stadium in L.A. and the Shell Energy Stadium in Houston, Texas.
For newer players in the alcoholic beverage industry, these partnerships can be hard to come by given the intense competition. "For those few people who have actually heard of canned wine they've often had a poor experience with canned wine and that's because a lot of companies, frankly, just took wine that they were going to put in a bottle," Leitner-Waldman said. "Our pitch has generally been [to] let us help you solve some problems and boost the profitability of your wine program, while at the same time offering a quality option."
Kimberley Ring Allen, founder of Ring Communications and adjunct professor at Suffolk University, said that the market for alcoholic beverages is highly saturated at the moment. Non-traditional partnerships, like that of Archer Roose, which make it convenient for shoppers to purchase and trial the product help brands standout from competitors. It also helps brands acquire new customers who otherwise would not reach for them in retail stores. 
"There are so many [options] out there right now that it's really hard if you don't already have the brand awareness," Allen said. "Entering these partnerships just increases the possibility of getting somebody to try it like it and then go seek it out to purchase it."
As a result, more alcoholic beverage brands are vying for these deals. Delta Airlines, for example, has been serving ​​Tip Top's canned old fashioneds and margaritas on its flights as of 2021. Canned cocktail startup Owen's Craft Mixers only sold products to hospitality groups and stadiums during the first three years after its launch.
Archer Roose, meanwhile, is exploring partnerships in new channels, including cruise lines as well as Amtrak and commuter rails. 
"I want to continue to see Archer Roose expand not only in James Beard award-winning restaurants, but also, in places where you don't necessarily think of as wine occasions, but that doesn't mean that you don't want to drink wine," Leitner-Waldman said.