How General Mills is using rewards to generate loyalty across its brand portfolio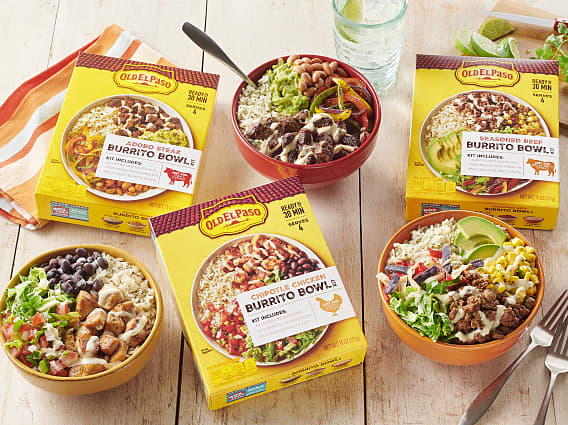 General Mills
Legacy retail brands are constantly trying to modernize their marketing efforts to grow customer loyalty. 
General Mills, a 95-year-old packaged food conglomerate, has been on a mission to modernize some of its most popular promotional programs. For example, four years ago it digitized its Box Top program, by launching an app for students and teachers to submit box labels.
More recently, General Mills has ramped up its loyalty efforts, largely by working with the rewards app Fetch. Users can upload receipts from any online or physical retailer, and Fetch scans any General Mills purchases to give the users credit for them. Fetch users receive 1% of purchases back in points, as well as other exclusive offers only available to Good Rewards members. Since launching the program last year, General Mills says the partnership has helped the CPG giant personalize discounts and offers based on users' purchasing patterns. The rewards program is also helping the company gain insights into its evolving demographics, which is typically difficult to do on in-store sales. 
KC Glaser, senior manager of loyalty & rewards at General Mills, said the company has been working with Fetch in various capacities over the past couple of years. "We've been on a transformation journey, and have transitioned from traditional marketing tools like paper coupons," he said.
Good Rewards launched a year ago, Glaser said, and was designed to bring the most loyal General Mills customers and most value-conscious consumers in one place to consistently access offers. There are offers that are exclusively available to Fetch members, making it appealing to people who are already using the app and shop the company's brands. 
As a company that primarily sells its products through brick-and-mortar locations, General Mills doesn't have much data on who its customers are and when they are looking at the brand. "Consumers expect digital-first experiences that go beyond newspaper coupons," Glaser said. "At the same time, we also need first-party data as third-party cookies get phased out."
Glaser said Fetch plays a big role in digitizing General Mills, especially since the pandemic has pushed big conglomerates to grow customer loyalty as more people seek discounts or switch to private labels. "The program blew our expectations out of the water," Glaser said. "It's been fun to see which groups and demographics over-index and which of our products they're gravitating towards." Glaser declined to share specific numbers, but said the partnership "has exceeded expectations" in delivering on three primary KPIs: user acquisition, buyer engagement and total numbers of General Mills brands purchased. 
One takeaway for Glaser and his team was finding that a large percentage of the program's users were Hispanic households — an important growing demographic for General Mills that may have otherwise gone undetected. Another goal is to gauge what offers customers are taking advantage of, and at which retailers they're shopping in while using these offers.
Anne Hill, general manager of the food vertical at Fetch, said the platform's users are responding strongly to programs like the one with General Mills. "You don't want to be subsidizing your base to gain loyalty," Hill said. "A company like General Mills already has strong customer loyalty, so the idea is to create very specific offers for specific users."
Users will always get a default 1% in points back regardless of any active offers General Mills has. On top of that, the company is sending out specific offers to drive revenue for specific products, depending on seasons or holiday occasions. "We also layer on other offers, which are only available to the Good Rewards members," Glaser said. 
One of the benefits of full receipt scans, said Glaser, is the ability to see what other products and ingredients customers are purchasing. For example, "if we see someone constantly buying things like cilantro and avocados, we'll send them an Old El Paso offer," Glaser said. Other ways General Mills is leveraging this new data is by having it inform other marketing departments, such as media buying and retailers' shelf sales.
"We also now know there are people within the value-conscious group who are paying with SNAP benefits, a higher percentage than we initially thought," Glaser explained. At the same time, there are other people who aren't as discount-driven and are mainly enjoying the gamified experience of accruing rewards. In turn, General Mills plans to create special offers to target these specific segments of Fetch users.
Another goal of the Good Rewards program is to further educate customers on the large General Mills portfolio, which spans across 45 brands. "Everyone hears General Mills and they think 'cereal,' but they don't necessarily think of Pillsbury or Totino's or Nature Valley," he said. The program encourages people to shop from all these brands to accrue more points. This has especially become important as General Mills' brands move into new food and beverage categories. 
Mary Pilecki, a Forrester analyst covering loyalty marketing, said that digital rewards can be challenging for legacy CPG companies to execute. Pilecki pointed to examples like Kellogg's, which ended its in-house Family Rewards program after several years of trying to grow it.
"Most U.S. customers are signed up for grocery store loyalty programs," Pilecki said, followed by credit cards and drugstores. By contrast, according to Forrester data, only about 7% of U.S. online shoppers are members of a CPG loyalty program.
Still, Pilecki said that receipt items are perhaps the most valuable data that General Mills can get from the Fetch rewards program. "These types of programs are as good as what's out there for CPGs." 
Going into the second year of the program, exclusive offers like free shipping on DTC orders and access to limited-edition product drops will be added. To celebrate the one-year anniversary of Good Rewards, this month General Mills and Fetch launched a back-to-school sweepstakes, with prizes including MacBook Air giveaways.
"As the numbers of the program's users grow and the costs increase with it, we want to get more efficient by distributing offers in various ways depending on the user," Glaser said.