DTC Briefing: How Meta got startups hooked on its platform again with Advantage+ Shopping Campaigns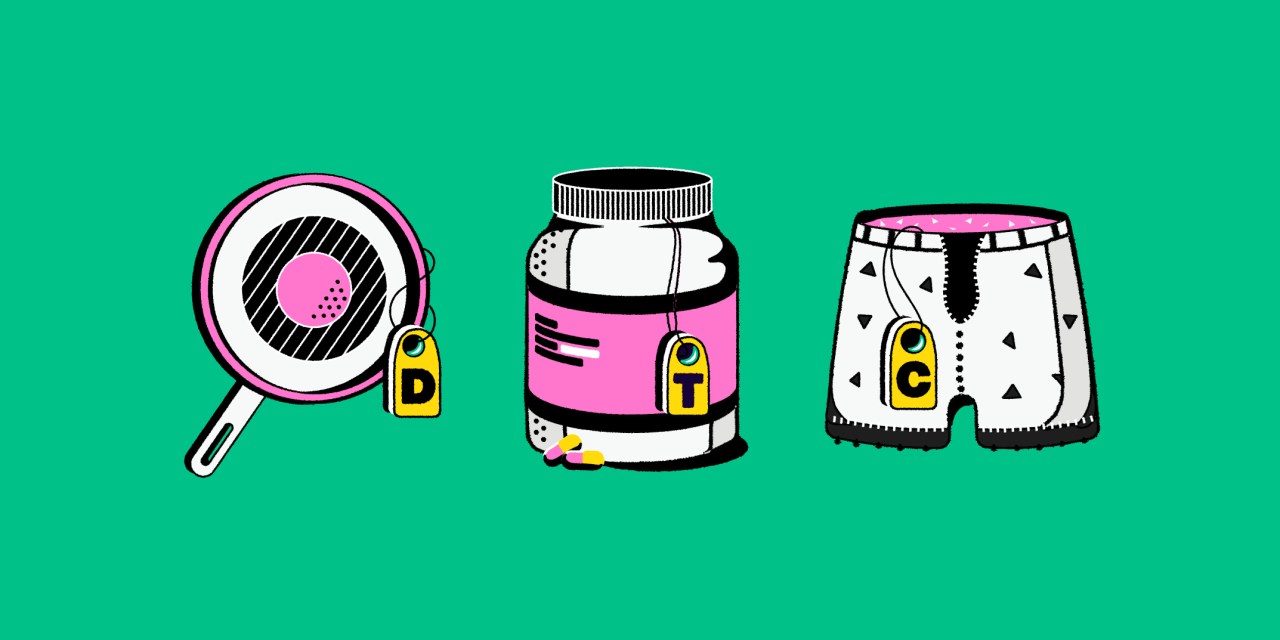 Illustration by Ivy Liu
This is the latest installment of the DTC Briefing, a weekly Modern Retail+ column about the biggest challenges and trends facing the volatile direct-to-consumer startup world. More from the series →
Roughly two years after the Apple iOS 14 update threatened Meta's dominance as the top recipient of DTC ad dollars, many brands and agencies say that they are dedicating just as much — if not more — of their advertising dollars to Facebook and Instagram.
A big factor that many say has helped them reestablish confidence in Meta's efficiency is its Advantage+ Shopping Campaigns and related tools. Unveiled in August 2022, ASC uses AI to automate many of the steps involved with running an ad campaign. Instead of a brand determining what type of users or demographics they want to target in a particular campaign, ASC decides who to serve an ad to based on the brand's Page details. Meta is tight-lipped on what type of data it uses to fuel its machine learning models. But essentially the idea with ASC is that Meta will figure out on the brand's behalf who best to serve an ad to, and optimize that over time.
During its third-quarter earnings report on Thursday, Meta revealed that ASC has now achieved a $10 billion run rate; more than half of its advertisers are "using our Advantage+ creative tools to optimize images and text in their ads creative," CEO Mark Zuckerberg said. Marketers are divided on how big of a role ASC has played in getting brands to spend more with the platform; while some credit ASC specifically for helping them regain confidence in Meta, others say that, in general, the platform has just become more effective over the past two years due to a variety of factors.
But the success of ASC also provides a window into how digital ad buying, the engine that powers the growth of most DTC brands, has changed over the past two years. ASC is similar in some ways to PMax, a feature from rival Google. Increasingly, these ad platforms are investing more in AI-driven tools, which essentially ask buyers to put their faith in the machine learning models that Meta and Google have developed, and bet that they will help them find the right customers. In turn, a brand's success on these platforms increasingly depends on being able to navigate these AI-driven tools. 
"The results from Advantage+ have been the primary factor in us spending more heavily into Meta, allowing us to regain confidence after the changes from iOS14," Jasmine Rayonia, Brooklinen's director of growth marketing wrote in an email.
Katya Constantine, founder of agency Digishopgirl Media, said that more than 80% of her clients are running at least one ASC campaign. And, that in many accounts, more than 50% of the client's Meta budget is being spent on ASC campaigns.
Constantine said that the number of her clients using ASC has increased since the summer, when Meta hosted a Performance Marketing Summit encouraging more advertisers to adopt ASC ahead of the holidays. 
Constantine also estimated that while some of her clients started to shift more of their advertising budget toward Google following the iOS 14 rollout, many of them started to shift their budget back to Meta over the past 18 months. She estimates that Meta budgets among her clients are gaining anywhere from "five to 10" percentage points.
Overall, Constantine said that while "ASC is definitely contributing to the efficacy of Meta, but it's not the only thing." In general, she said, conversion rates are back to what they were before iOS 14, which she attributes to Meta "now having 18 months worth of data on server-side conversion events," which in turn helps it build better models."
Following the iOS 14 update, Meta could no longer track what websites mobile users visited after leaving the Facebook and Instagram apps, unless they gave Meta express permission to do so. In turn, Meta has also been encouraging more brands to adopt Shops, its in-app checkout system, which also helps Meta gather more conversion data within the app.
Much of what brands like about ASC is the fact that it is automated. Some campaign settings are preset. If one ad is performing particularly well in a suite of ASC campaigns, Meta will automatically dedicate more of a brand's budget to that campaign. Advantage+ Shopping's creative tools also automate certain parts of the ad creation process, like adjusting the brightness or contrast of an image that a brand uploads if Meta believes it will improve ad performance.
Amber Murans, vice president at the agency Wallaroo Media, wrote in an email that one of the pros of ASC is that "because a lot of manual controls are taken away, it can be less work to manage." Additionally, she said that since brands are relying on Meta's AI, "you have the potential to reach a wider audience than manual targeting."
However, ASC isn't a magic bullet. Marketers said ASC doesn't work for every brand, and there are certain situations that it is better suited for than others.
Constantine, for example said that ASC is best suited for finding new customers, rather than retargeting. "The nuance here is that is [ASC involves] broad targeting," she said. "It is more focused on finding new users and educating them about a brand." She also said that in her experience, ASC works best when brands run multiple ASC campaigns for different products, rather than trying to run one campaign for multiple products. Wallaroo Media's Murans also suggested that "brands need to incorporate a good mix of content within an Advantage+ campaign" 
Duane Brown, founder of the agency Take Some Risk, suggested that ASC is better suited for bigger brands. 
"If you are a small advertiser spending $1,000 a month, or $5,000 a month, it is probably harder for you to make it work," he said. One persistent ASC-related gripe from DTC brands and agencies is the lack of a cost control or bid caps, which would limit how much money Meta might direct to an ASC campaign. However, Meta has started to roll that out in recent weeks.
Ashvin Melwani, co-founder and chief marketing officer at supplement brand Obvi, said that getting access to bid controls earlier this month was a "game changer" for his brand. "Prior to switching to an all-cost-cap campaign structure, ASC made up 30% of our spend," he wrote in an email. But now, since he got access to cost caps, it makes up anywhere from 50-80% of his brand's Meta budget on any given day.
One change he would still like to see, however with ASC is the ability to target by gender. "Since we primarily market to females, I would love to not waste any ad spend on the wrong demographic," he wrote.
Essentially, a lot of what brands like — and dislike — about ASC is the fact that Meta makes a lot of the decisions "It's a huge leap of faith because these automated campaigns can be a "black box," Brooklinen's Rayonia wrote. She acknowledges that while that makes a lot of brands nervous, "for us, the leap of faith did pay off."
The question that remains is just how long ASC will continue to pay off for DTC brands.
"I think with any of these products when it works, it works. When it doesn't work, it makes you want to scream," Brown said.
What I'm reading
Unilever is offloading Dollar Shave Club, seven years after acquiring the DTC razor startup for $1 billion. Dollar Shave Club's new owner is private equity form Nexus Capital Management, which acquired the startup from Unilever for an undisclosed amount.
Hoka's DTC sales grew 46% year-over-year during the second quarter, parent company Deckers disclosed in its earnings report on Thursday. Overall, Hoka's net sales grew 27.3% to $424 million during the period, making it the second-fastest growing brand in Deckers' portfolio behind Uggs.
Business of Fashion has a deep dive into the DTC luxury watch space.
What we've covered
More CPG startups like Chomps, BelliWelli and Curie are testing out mobile OOH, driven by an increase in agencies specializing in this form of advertising.
Food and beverage startups like Poppi and Kosterina are creeping into the beauty category, offering skin care products inspired by their best-selling flavors and ingredients.
Startups like Piecework and Nanit are investing in their own marketplaces this holiday season, selling products from other brands in the hopes that it will drive more traffic to their website