More startups are launching multi-brand marketplaces to drive holiday sales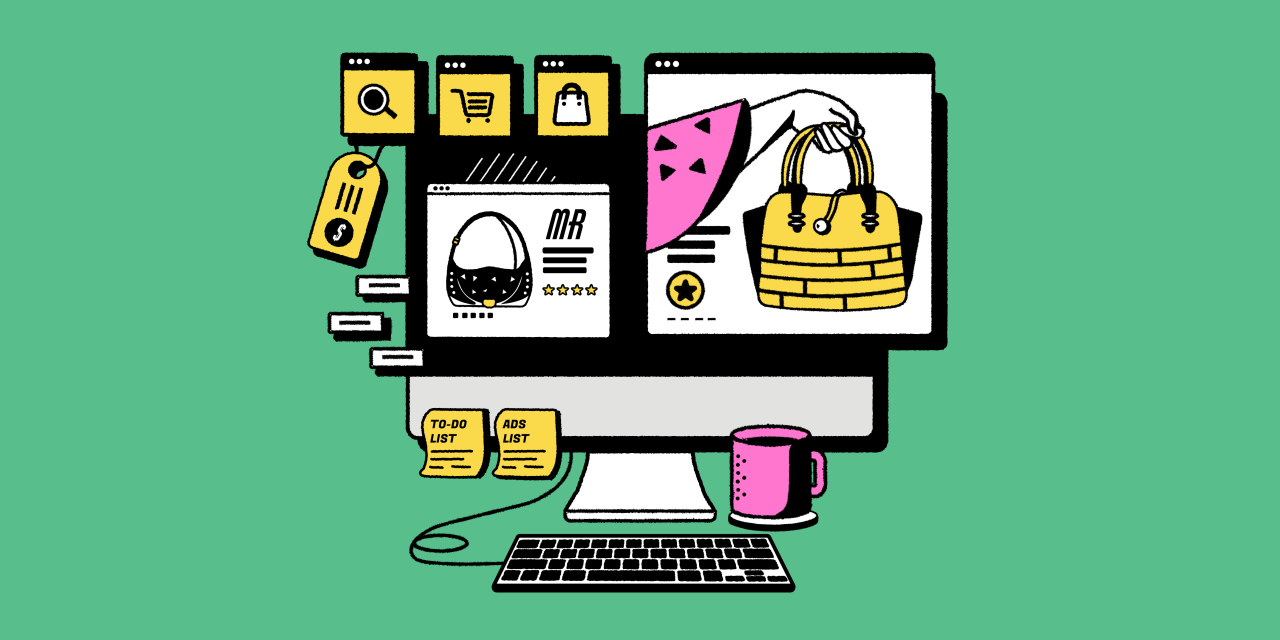 Ivy Liu
This holiday season, direct-to-consumer brands want to sell you products from other companies.
Over the past few years, e-commerce brands have started to collaborate in order to save on customer acquisition costs and cross-promote to each other's audiences. These collaborations can entail everything from giveaways to co-branded products.
But with the holiday season fast approaching, more startups see an opportunity to drive up AOV by launching curated marketplaces on their own websites, that sell not online their products, but products from other brands that they think would be ideal for gift-giving. The idea is that by tapping these brands' existing audiences, companies with marketplaces can attract more visitors to websites. With the holiday season already underway for some proactive shoppers, these companies say early figures show customers are gravitating toward bundles on these marketplaces – resulting in larger traffic and cart sizes.
At the end of September, Piecework Puzzles rolled out a curated marketplace of 150 products from other brands that the company purchased at wholesale cost. Piecework Puzzles opted to buy the products on a wholesale basis in order to offer more streamlined fulfillment so that customers can receive products from all the different brands in one Piecework order. Featured companies include independent brands, such as accessories and decor maker Chefanie and Wade Ceramics.
Piecework Puzzles co-founder Jena Wolfe told Modern Retail that this year the company decided to test out a gift shop on its website featuring products from other brands. The end of the year is the busiest period for Piecework Puzzles, as the company's products are popular gift purchases.
Wolfe and co-founder Rachel Hochhauser curated gifts from brands they've purchased from in the past, and tried picking products that were under the $50 price range. "That's typically how much people want to spend for these types of gifts," Hochhauser said.
"We ourselves love gifting our puzzles by pairing them with items like a bottle of wine or candle," Wolfe said. Moreover, many of the brand's puzzle designs have themes that lend themselves well to bundles. "We were constantly seeing people adding gift wrap and gift notes to cart," she added. "So that was the creative impetus to expand the puzzle work and turn piecework into a gifting destination." The hope was that this marketplace will increase the DTC channel's AOV and be an opportunity to grow revenue figures across the board, Wolfe said, "which is not only good for profitability but great for growing offerings for our customers."
To support the marketplace launch, Hochhauser said Piecework "redesigned the website and contextualized marketplace products to pair with puzzles and thematic gift-buying." For instance, the marketplace is organized by sections like The Italy Edit and The Brunch Edit. In each listing, the item from a third-party brand is described by one of the founders and why they chose to include it in the gift shop. As an example, the Italian-themed section features Piecework's popular La Dolce Vita puzzle, an heirloom tomato candle by Scandles and a deck of tarot cards by The Pasta Tarot company.
Since launching the marketplace about a month ago, the company said it has seen "a dramatic increase in AOV and a 100% uptick in gift orders." These orders include items like puzzles bundled with a gift card or gift wrap. Additionally, the gifting volume is now on par with holiday seasons of years past.
Meanwhile, season baby monitor brand Nanit is doubling down on a multi-brand marketplace that it launched at the beginning of this year. Brands like baby skincare company EllaOla and DTC diaper startup Coterie are some of the popular brands in Nanit's marketplace.
Marketplace sales have grown 108% compared to last year, when the company began to pilot test it. "And we expect the biggest lift still yet to come in Q4," said Quynh Dang, Nanit's vp of brand, and confirmed the third-party brands marketplace is now a permanent feature on the site.
"The marketplace is a big part of our holiday strategy, with it effectively becoming our holiday gift guide with the third party products and allowing us to create gifting subcategories we wouldn't normally be able to message," Dang said, because Nanit assortment is limited to its core tech products and accessories. The marketplace was first tested with a handful of startups like Rookie Humans and Milan & Milan; It now features products from 16 brands, like diffuser maker Vitruvi and State bags.
"We're also working with a few creators and partners to curate their bundles and picks from our marketplace," she said. There are also cross-promotional activities with each brand partner to share their picks on their channels throughout the season.
One year in, Nanit's marketplace is picking up steam among site visitors. "The marketplace continues to drive new customers to our site, with 80% of the traffic being new," Dang said, adding that the company is also seeing repeat visits and purchases from those customers. "Thirty-two percent of marketplace shoppers are returning customers, versus 23% of Nanit shoppers are returning customers," she said.
In a way, these marketplaces allow DTC startups to mimic the strategy of wholesale retailers, albeit in a more curated way. For major retailers, launching seasonal marketplaces allows them to test out new categories and get a bigger share of sales during big sales periods. One example is Petco, which rolled out its online holiday shop in early October. The pet care retailer also launched a Halloween shop this year.
According to Petco, the holiday shops features over 500 giftable pet products, including apparel, toys and treats — with most items priced under $20. This season's assortment features winter items from Petco's own brands, as well as new collections in collaboration with Barefoot Dreams, Kate Spade and Lambwolf Collective.
Chuck Byers, marketing professor of practice at the Leavey School of Business at Santa Clara University, said that co-branded marketplaces have been around for decades in one form or another.
"In the marketing world we call that co-branding," Byers said. "The real purpose is to add another level of experience for the consumer and leverage each other's brand equity."
The success of these investments largely depends on the product offerings and what customers are looking for at the time. Byers said that in today's tough economy, it can be challenging to get customers' attention when they're looking around for deals online. "If you can bundle products from different brands, it can help you stand out," he said.