'An evergreen construct': Behind Amazon's global Prime marketing campaign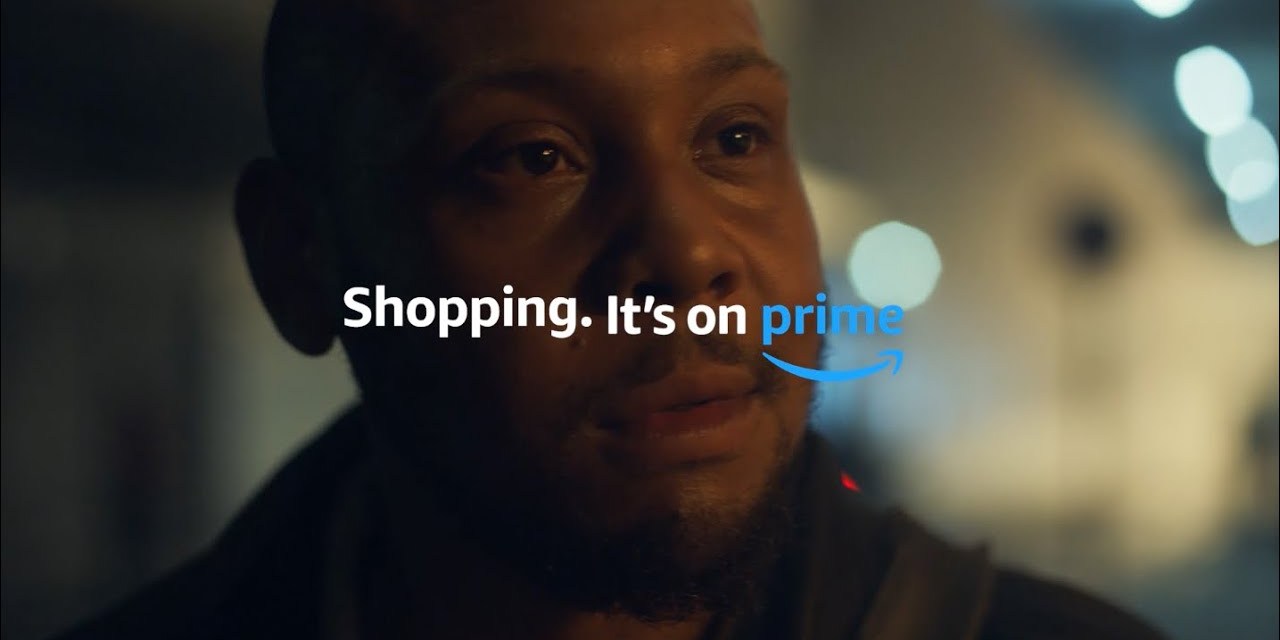 via Amazon
Amazon's Prime membership service has been around for nearly two decades, but the company is just now trying to tell a more cohesive story about it.
Last March, Amazon released an ad campaign focused specifically on getting people to sign up for Prime. Now, seven months in, Amazon has expanded it to over a half-dozen countries and has plans to use this campaign as a long-term marketing template. This latest push represents a strategic shift in how the e-commerce giant is trying to tell this story. Instead of highlighting one of the most popular perks — say, free shipping — these ads try to give a more complete picture of all that the subscription service has to offer.
"We've struggled in the past with how to tell stories to our customers about how do all the benefits [work together]," said Claudine Cheever, vp of global brand and marketing at Amazon. This latest campaign, she said, is focused on, "thinking about how do we pull this whole proposition together."
The collection of linear and streaming TV, social media and short-form video ads are part of a cross-channel campaign, currently running in eight countries — including the United States, Japan and Brazil. While Cheever wouldn't say how much the company is investing in this campaign, she described it as "one of our big investments."
Cheever pointed to one spot as an example of how it's trying to tie together all the disparate elements of Prime. It features a young man who works as a security guard. He watches cooking videos to pass the time, which spurs him to buy cooking equipment (using Prime, of course). Ultimately, he considers changing careers and becoming a sous chef. All of the elements involved — watching videos, buying products online, etc. — are facilitated either by Amazon or its Prime membership offering.
This comes as more retail players — both e-commerce and not — increasingly tout services Amazon once pioneered: specifically, free and fast shipping. Take a look at recent executive statements, and it's clear that Prime-like deliveries are now table stakes. At its most recent earnings call with analysts, CEO Andy Jassy said, "We've been especially focused on providing even faster delivery speeds. Our speed of delivery has never been faster. In this last quarter, across the top 60 largest U.S. metro areas, more than half of Prime members' orders arrived at the same day or next day." Meanwhile, Walmart CEO Doug McMillon said during its earnings call, "We're constantly improving delivery speed. It's important to our customers and to our strategy."
Thus, a company like Amazon sees the need now to highlight all the things that transcend shipping. And this happens as competition continues to increase. Walmart+ is growing at a rate of 10.4% this year, according to Insider Intelligence, and will hit 29 million members this year. Meanwhile, Amazon has kept the growth rate of its Prime membership closely guarded. Globally, Amazon has said that it has more than 200 million Prime members. But a report from Consumer Intelligence Research Partners claimed that Prime membership in the U.S. fell in 2022 to 168 million from 170 million in 2021. (Amazon denied this report, telling Business Insider that "U.S. Prime memberships grew in 2022.)
Put together, even though Amazon remains the clear leader in the retail membership space, others are beginning to catch up.
As Cheever described it, the idea behind this campaign came from a shareholder letter written by Jeff Bezos in 2018 that described customers as having "divine discontent." That is, customers want different things — often contradictory things — and expect nothing but perfection from every business with which they interact. That's certainly one of the reasons Amazon has continued to add perks to Prime — in many ways, Prime is just a list of various pastimes: shopping, watching TV, listening to music, etc. Amazon has never really attempted to explain how all of these random actions fit together under a clear narrative.
"People have these constantly changing passions and interests," said Cheever. "The unlock there was really looking at the overall orientation of Amazon and how Prime becomes an unlock for the divine dissatisfaction of our customers."
Growing competition and headwinds
But, of course, there's one very big reason Amazon has increasingly upped its perks on Prime — competition. "When Prime launched, it was very obvious to shoppers what they were getting," said Juozas Kaziukėnas, founder and CEO of Marketplace Pulse. "This unlock of unlimited free shipping for anything was new and unique at the time." But now, that kind of service is a given from nearly every retailer out there. Meanwhile, other players like Walmart, Target and even Best Buy have been building out their own premium subscription businesses that take direct aim at Prime.
"Today, there are so many alternatives to Amazon for shopping that the subscription of Prime alone — just for the free shipping benefit — is losing value," he said.
That's one of the big reasons Prime has so many other perks. But, as Kaziukėnas put it, most members probably have no idea about half of the associated benefits. "As a Prime member, the only things I've used are free shipping and Prime Video," he said. "I'm sure there are dozens of other things I have access to but never crossed my mind."
Meanwhile, some competitors seem to be at least mimicking Amazon's strategy. "Walmart Plus is intensifying competition," said Andrew Lipsman, principal analyst at Insider Intelligence. "It's gaining traction." Indeed, Walmart has added a few new benefits to its suite of offerings like Paramount+ and YouTube Premium. "They've done a pretty good job modeling Amazon's strategy," Lipsman said.
External competition aside, Amazon faces another major issue: ubiquity. By some counts, more than 60% of the U.S. population are Prime members. "It's hard for them to find families and individual people who are interested in Prime but don't have it yet, said Kaziukėnas. Thus, running a campaign like this in the U.S. is "a marketing technique of just reminding people of its existence."
In many ways, these types of commercials in the U.S. are more of a retention strategy than they are a way to get new subscribers. In 2022, Amazon raised the price of an annual Prime membership from $119 to $139 — making retention that much more crucial.
Cheever, however, said new sign-ups still remain a focus. "We're always thinking about bringing in new members," she said. "We're developing programs like Prime Access, which diversified the socioeconomic members we can have." Access is a program that gives a discounted Prime membership to people receiving government assistance.
Amazon is also setting its sights on younger shoppers — specifically Gen Z. Indeed, one video in the campaign tells the story of a young girl dealing with facial hair who "uses Prime to embrace her 'stache," said Cheever. "We were inspired by young girls in TikTok dying their mustaches pink and blue."
'An evergreen construct'
Given the size of Amazon's business, it's difficult to set precise numbers for the success of such a campaign. While many regional marketing departments helped produce certain videos, Cheever said that KPIs for this campaign remain the same throughout the entire world. They include measuring how it is "impacting our business incrementally," she said, as well as how the ads impact Amazon's perception of viewers.
How Amazon is perceived is a big part of this undertaking. To most, it's known as a platform that helps people buy things. But now, the hope is to have it represent something more than that — a company that gives users access to more experiential things like music, video and books.
According to Cheever, Amazon has already seen a "positive business impact" from the marketing push, but declined to give numbers. "On the perception side, we've seen a really positive impact on [the idea that] Amazon [is] an entertaining brand," she said.
This marketing push sheds some light in how important Prime is to the overall Amazon business model. Though Amazon has many different revenue streams, its membership service remains one of its major pillars. "Prime member is their biggest asset," said Kaziukėnas. "It's the one thing that keeps the momentum going for them."
As Cheever sees it, this is the beginning of what could be a years-long marketing chain. Production has already finished for commercials that will air in the first quarter of next year, and her team is already thinking about the next versions of these ads.
"This will be an evergreen construct," she said. "These marketing campaigns work best when you stick with them over time… it just takes a little bit of time to get people's attention. For me, the North Star is the MasterCard 'priceless' [campaign]."