Q&A
// August 8, 2022 ■ 4 min read
'A large amount of our consumers are women': Champs Sports' general manager on investing in female athletes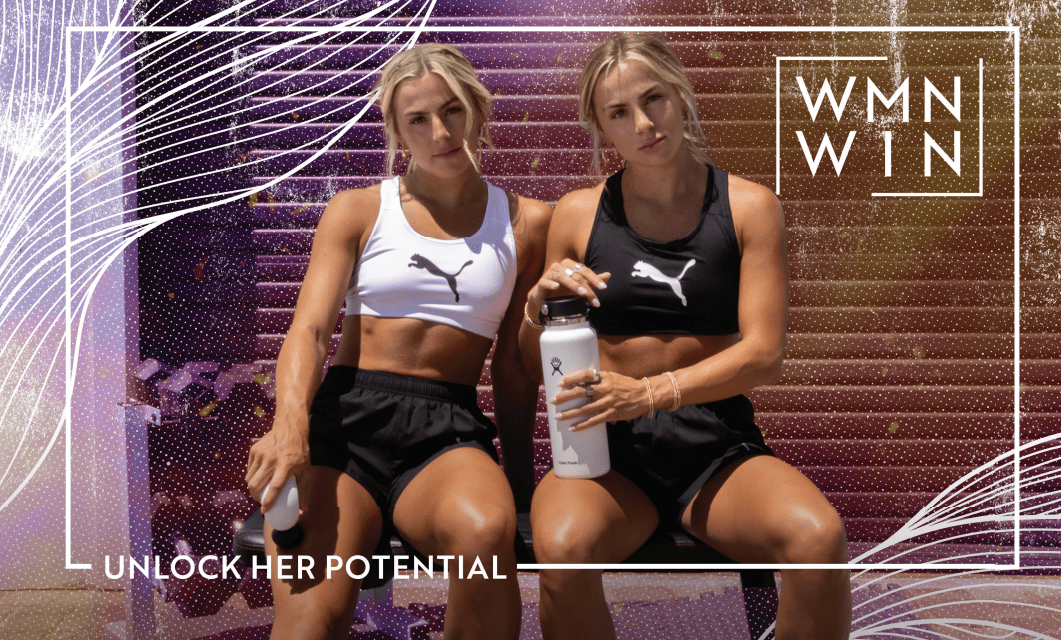 Champs Sports
Foot Locker brand Champs Sports is placing its bets on female athletes to win the attention of shoppers.
Just recently, the company unveiled this year's "Women Win" campaign, an initiative it has been running for about six years, geared at promoting gender equality in sports. The campaign features several female athletes from different sports, such as University of Miami basketball players Hanna and Haley Cavinder and Cornell University volleyball player Sydney Moore, among others. Along with its campaign partner, female athlete advocacy platform Voiceinsport, Champs Sports will also be launching a product capsule collection, called "moreVIS."
Women participating in sports have steadily been growing over the years, making it valuable for brands to openly display their support. The global market size for women's activewear is estimated to reach $217 billion by 2025, according to the market research company Allied Market Research. Champ Sports said this long-running campaign is an attempt to drive attention to both the brand and its values. 
Founded in 1984, Champs Sports operates as a subsidiary of Foot Locker and has around 525 stores. The company offers an array of athletic merchandise such as shoes, clothing and exercise equipment. In the first quarter of 2022, Champs' sales were down low double digits year-over-year. In Foot Locker's recent earnings, the women's footwear and apparel category had outperformed men's.
"Part of that outperformance of men's and the strong female participation is that we've expanded our assortment," Foot Locker CEO Richard Johnson said, during a call with investors and analysts.
Guy Harkless, senior vice president and general manager of Champs Sports and Eastbay, spoke to Modern Retail about how the company's campaign fits with its overall strategy. This interview has been edited for length and clarity.
Why did the company decide to start this campaign and continue it for the past six years?
For us, we felt years ago that it was an important part of Champs' overall game plan as far as who we wanted to connect with and how we wanted to drive our business. The female athlete is a large part of the athletic universe and certainly, we want to make sure that we draw attention in key moments to females in sports. 
We've been very successful. Certainly, we have a mission to make sure that we're serving all consumers. And, from our vantage point, we have been doing things that had been very oriented on driving a diaspora across our consumers.
We do know that a large amount of our consumers are women that are shopping and coming to the Champs business. We know that women in sports are sparking a ton of change. So we felt as we go through some of our overall initiatives as a Champs brand and certainly part of the Footlocker Inc. ecosystem, we're very interested as an organization in things around women's equity and equity in general.
After six years of running this campaign, what are some of the biggest lessons the brand has learned?
The brand knew that there was an interest [from customers] in the things that we were doing. I think we were one of the early retailers to get involved on this level and to really call attention to it and establish unique spaces for women.
As a key lesson, certainly, we've been able to take stock from our consumers and how they've reacted and certainly work in direct partnership with our key vendor partners to continue to drive awareness.
As we've gone through the years and social media has become what it's become and all the things connected to that, we can not only connect with our consumers in a physical environment, but we can also connect with our consumers in a digital environment in a unique way.
When looking for an athlete to partner with, what are some of the qualities that Champs Sports looks for?
For all of them, they are unique in that they are very much leaders in sport, and we wanted to make sure that we link with female athletes that were really leading.
All these athletes are very strong in the sport they choose … but they're also very strong as individuals who either have been able to be outspoken on things of women's equity matters or whether it's being open to things that they're doing in their overall lifestyle.
A lot of brands call the NIL market "The Wild West" because of how unpredictable the environment is at the moment. Why did champs sport decide to jump in and tap college athletes?
A lot of our consumers do trend in the same age brackets as the NIL athletes so that peer-to-peer network is super important for us as we continue to work with the NIL group that we've had a chance to partner with. They are also super active, whether it's using their own Instagram handles [to promote] or establishing connectivity with consumers. 
We've been able to find a very solid list of partners that are doing great things that are connected to what a lot of our consumers are experiencing on a day-to-day basis… and it just gives us a deeper level of connectivity that we can build on. 
Each one of the athletes that we connect with is very much our consumer. Because they are very much our consumer, we learn from them as much as we like to use them as part of our overall direction from a marketing standpoint.