'There are headwinds happening in the industry': Inside Meta's post-iOS14 strategy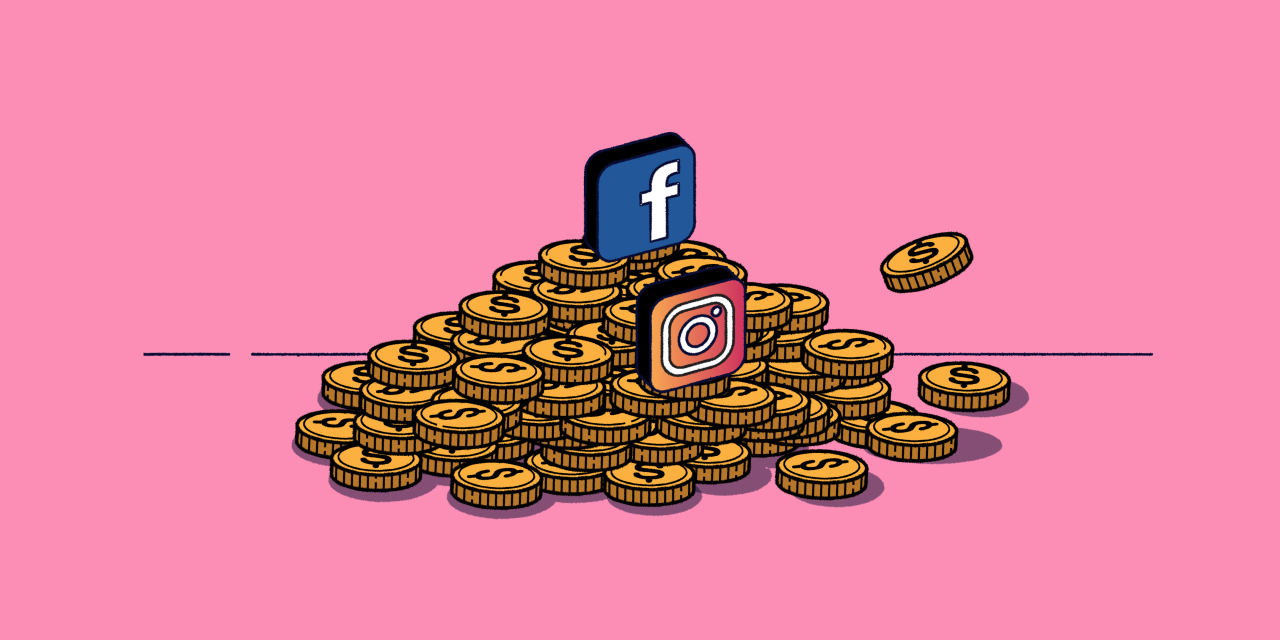 Ivy Liu
It's been almost a year and a half since Apple debuted iOS14, which gives users the option of whether to let apps track their browsing activity across the web. And Meta-owned Facebook's ad platform, which helped skyrocket the popularity of direct-to-consumer brands through targeted advertisements, is still adjusting.
During the second quarter of 2022, Facebook's parent Meta reported a year-over-year decline in ad revenue, indicating marketers are pulling back spending amid the targeting changes. In turn, Meta is encouraging brands to invest more in building their organic following to improve their paid ad performance. The social media behemoth also plans to make investments into new artificial intelligence and machine learning to help deliver more relevant ads to shoppers — but it remains to be whether that will be enough to appease skeptical marketers.
Facebook is telling its retailer advertisers that these uncertainties give room to experiment. Some brands are going back to basics by focusing on organic content strategies, a move that Facebook says can help build customer loyalty. But others are trying out other paid platforms like connected TV and TikTok.
Katherine Shappley, vp of commerce business group at Meta, told Modern Retail that both macroeconomic conditions like demand correction and inflation, plus the iOS changes, are impacting the ability of brands to reach new and existing consumers. But, she said Meta is going to continue to "invest heavily" in ad products and technology to deliver better ad performance. Now, Facebook is trying to both present new strategies to help advertisers while committing to building better technology to help them find eyeballs.
"There are headwinds happening in the industry around the ads ecosystem right now, and we know that businesses of all sizes value personalized advertising," she said.
Navigating the changes
The blow to ad tracking from Apple came with the update of iOS14 in a move meant to give users more control over their privacy. This App Tracking Transparency update asks users to give their permission to be tracked across apps. In turn, this meant users could effectively opt-out of being served Facebook ads based on their browsing behavior.
In turn, some brands and retailers reported that CPMs on Meta and other platforms started to increase immediately following the iOS14 rollout, while it became more difficult to track if someone bought a product after viewing an ad.
"Platforms across the industry are seeing performance change" as a result of the update, Shappley said.  
For its part, Meta is working on how to improve ad performance in light of the changes.
Shappley said high-level priorities including growing video monetization through Reels, where there has been "a huge increase in consumer data." The company is also reworking the ad systems "to do more with less" in terms of the data coming through. There are also plans for "major investments" in artificial intelligence and machine learning to help increase ad performance by delivering more relevant ads to consumers.
"Our systems will learn to do more with less," Shappley said. "And so the AI that's powering that is critical to how we then deliver performance back to advertisers."
The overall goal of these investments, Shappley said, is to give people more relevant ads.
"We believe very much that personalized ads are better for people as well as for businesses," she said. "Without that, we know a lot of products and services wouldn't get off the ground."
DTC marketing continues to evolve
Despite the future investments, DTC brands that once relied heavily on targeted ads to scout out new customers are forced to come up with new ways of reaching out.
Andrew Lipsman, principal analyst at eMarketer Insider Intelligence, said the return on ad spend (ROAS) for brands using Facebook is no longer what it used to be. Compounding that is that Facebook' userbase has also dropped.
"There's less opportunity," he said. "It's still huge, the scale is so massive, but relative to the last couple of years, there's less of an opportunity to reach the right consumers."
Prior to the iOS changes, direct-to-consumer brands spent about 35% of ad spending on Facebook. But that number had dropped to 27% by the first quarter of 2022, according to Rockerbox data cited by eMarketer. Some brands that spent more on Facebook made more drastic cuts. Furniture brand Floyd, for example, planned to drop Facebook ad spend from 80% of its marketing budget to 25% to 30%.
Some retailers are allocating more money toward Google, with the share of ad spend going from 38.6% to 40.5%. Offline advertising has also increased from 12.3% to 15.4% of ad spending, according to the eMarketer data.
Retailers are also experimenting with new emerging ad platforms like connected TV, or TikTok. But this could be a reach, Lipsman said, both from a financial and a content perspective.
"Brands need to go into that strategy clear-eyed that they can create content that is going to get amplified," he said.
Meta meanwhile is encouraging brands to invest more in organic content to complement paid ads, Facebook's Shappley said, which helps them build a customer following. Groups of "superfans" can crop up, she said, pointing to Peloton instructors' followings or how companies like BlendJet offer new recipes for existing customers.
"Businesses are becoming a little bit more like creators, using a mix of organic social content and personalized ads to find customers to build sort of these loyal niche audiences," Shappley said.
In line with the coming changes, she urges brands to experiment. Facebook-commissioned research found that 45% of consumers surveyed want to buy products promoted by creators on social media. And that's not limited to posting, with 47% of shoppers saying they would buy products directly from a live video.
Experimenting with organic strategies
Ben Yahalom is the Chief Business Officer of men's tee shirt brand True Classic, a brand that started as an online-only brand. It reached $200 million in top-line revenue within two and a half years, and is now expanding into other types of clothing and exploring wholesale and retail opportunities.
Organic content on Facebook continues to be an integral part of the company's marketing strategy, Yahalom said, especially with engagement strategies like polling on new colors and soliciting user-generated content. The brand has more than 71,000 Facebook followers and more than 234,000 Instagram followers.
"What we're trying to do as a company is really understand what are those common areas where there is very clear demand, but also a clear customer dissatisfaction that we really can tap into," he said.
True Classic also continues to push paid ads on Meta despite the iOS 14 changes. Yaholom said about 50 to 60% of its ad budget is going Meta-based products.
But he doesn't necessarily separate the brand's content strategies into different channels. Rather, he said, the brands sees the most success by figuring out what resonates organically and then using that to determine what should be promoted via paid ads.
"We know what we're getting for what we're paying at the end of the day, and we make investment decisions based on that," he said.