The digital ad market bounces back during first-quarter earnings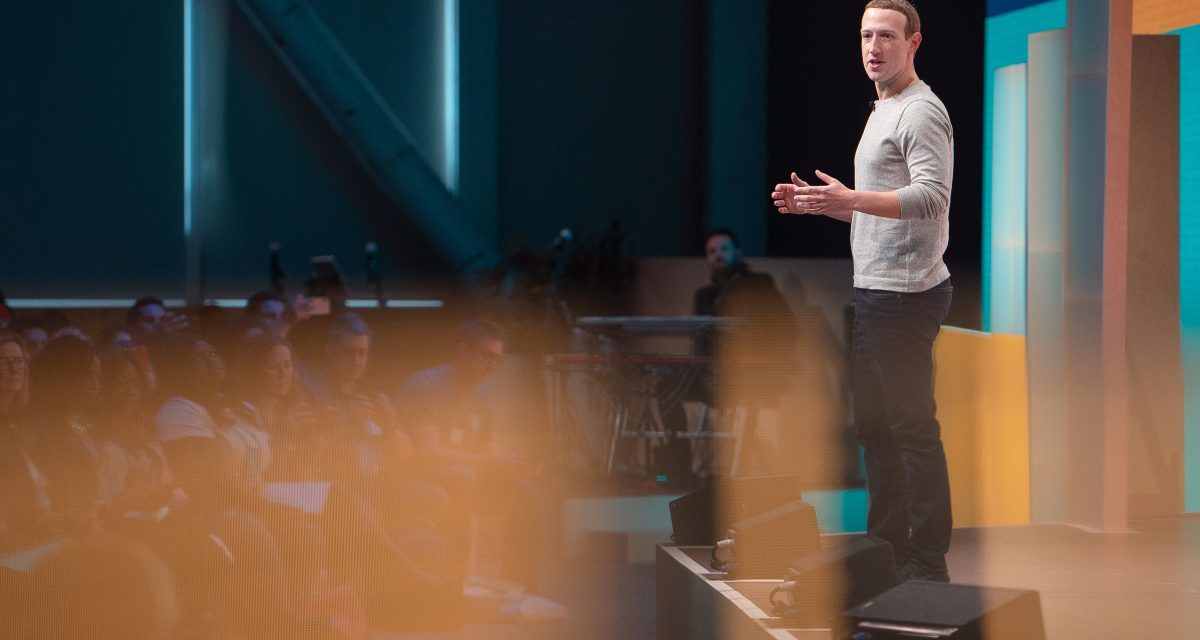 Meta
Major tech companies reported an increase in ad revenue at their most recent quarterly reports, as the digital advertising market enters recovery mode.
Last week, tech giant Amazon reported a 21% rise in its first quarter advertising revenue to $9.5 billion from $7.8 billion. Facebook parent Meta recorded a 3% increase in overall revenue, and a 4.1% increase its advertising revenue to $28.1 billion at the end of March quarter; the company posted its first increase in sales in nearly a year, led by continued improvements in the company's advertising business. The pace of growth in Alphabet-owned Google's advertising revenue dropped 1% to $54.5 billion, but its search advertising business saw a 1.7% increase in revenue to $40.3 billion. Meanwhile, smaller players like Pinterest also posted a 5% increase in revenue to $602.5 million at the end of the first quarter.
Put together, these results indicate that retailers are still prioritizing digital ad spending. Even as consumer spending has tempered amid inflation, retailers and e-commerce startups have proven eager to invest in more bottom of the funnel ad platforms. Additionally, it shows that Meta in particular — whose ad business was significantly hampered by Apple's iOS 14 update — has been able to woo brands with new ad formats and campaigns.
In earnings calls, multiple executives pointed to retail and e-commerce companies as one of the most significant drivers of ad revenue growth. Meta CFO Susan Li pointed out that within Meta's ad revenue, "the online commerce vertical was the largest contributor to year-over-year growth, followed by health care and entertainment & media." Similarly, Google's SVP and Chief Business Officer Philipp Schindler noted that, within Google Advertising, 'search and other' revenue grew 2% year-over-year, "reflecting an increase in the travel and retail verticals" on the company's earnings call.
"In a macro environment of do more with less, our tools and solutions are proving that we can deliver value for retailers online and omnichannel and drive high-value customers even in challenging times," said Schindler.
Analysts see this pointing to the digital ad business entering a recovery phase, however, they hesitated from making sweeping statements to indicate that the digital ad market is back.
David Heger, senior equity analyst at Edward Jones told Modern Retail that the digital ad market "is starting to turn the corner." "Google Search actually returned to pretty modest growth of just about 2% year-over-year after having dropped in the previous quarter. So the search part of the business looks like its probably seen the worst," he said.
Heger added that Google's programmatic advertising business is still in a weak spot, and it "seems like their ad partners are perhaps still struggling a little bit. But, as far as their core business, it looks like we've seen the worst and that it'll likely start to improve from here."
Despite Alphabet reporting a slight decline in its ad numbers, Debra Aho Williamson, principal analyst at Intelligence Insider said, "in this environment, I think flat is the new good."
She was a bit more tempered in her overall outlook. "I would definitely say the entire landscape is still very volatile right now," said Aho Williamson. "But there are certainly signs of some hope, Meta being one. Alphabet's results were also somewhat better than expected, although YouTube has been showing problems for the past few quarters that need to be addressed in terms of revenue growth."
Aho Williamson added that Meta returning to positive growth is another reason "to have some hope and to be cautiously optimistic about the return of digital ad spending, but because there's still a lot of the year left, I'm not comfortable saying digital advertising is coming back."
Aho Williamson also said that it appears that Meta has "really made strong progress in developing ad targeting and measurement products that give advertisers the best results possible," after Apple's iOS14 update, though she cautioned "they're not completely out of the woods yet."
After this update limited what information platforms like Meta could use to target different ads to different users, Meta has been focused on developing other ways to use data to deliver relevant ads. Most recently, the company has sought to partner with retail media platforms to use their data to help brands run targeted ads. At the Shoptalk conference in May, Meta unveiled Managed Partner Ads Lite, in which the tech giant is working with retailers like Walgreens and Dollar General to extend their media networks and create ads on Meta's platforms, and in turn drive sales for individual brand partners or product SKUs.
Meta has also found success with its new Advantage+ shopping campaign tool, an automated ad product for e-commerce and retail advertisers to optimize campaigns that are converting, using artificial intelligence.
Other tech giants touted how they were going after retail ad dollars on their respective earnings calls, pointing out this revenue stream as a promising area of growth. Google's Schindler cited retail as one of three "clear opportunities for long-term growth in advertising," in addition to artificial intelligence and YouTube.
To grow the retail advertising business, he said that Google had three main focuses: one, to become "a core part of shopping journeys for consumers and a valuable place for merchants to connect with users." Second, to get more merchants to use its free listings and advertising tools, and three "driving retail performance with further great ad products."
For its, part Amazon CFO Brain Olsavsky called out sponsored product and brands as a key driver of growth in its advertising business during the company's earnings call on Thursday. "Our team's remained focused on delivering performance through our comprehensive and flexible measurement capabilities, along with insights that allow advertisers the ability to measure the return on their advertising spend," he added.
One of the big challenges facing these digital ad giants, however, is the growing threat of retail media. More retailers and e-commerce companies like Walmart, Instacart and even Dollar General are seeking to build out their own advertising platforms, enticed by the high-margin, lucrative businesses that companies like Google and Amazon have been able to build.
In turn, Aho Williamson warned that digital advertisers may want to shift budgets towards retail media. That could impact a company like Meta, despite the tech giant's efforts to partner with retail media networks. Intelligence Insider expects that retail media will have a 17.1% share of US digital ad spending this year.
Ultimately, there's still some risk in terms of ad spending potentially getting cut further should the economy worsen. "It does seem like the market, in a sense has already started to see recession in terms of the numbers that we've seen, especially whether we're talking about Meta or Google," Heger said.