StockX is testing out physical retail with its first 'shoppable experience' in New York City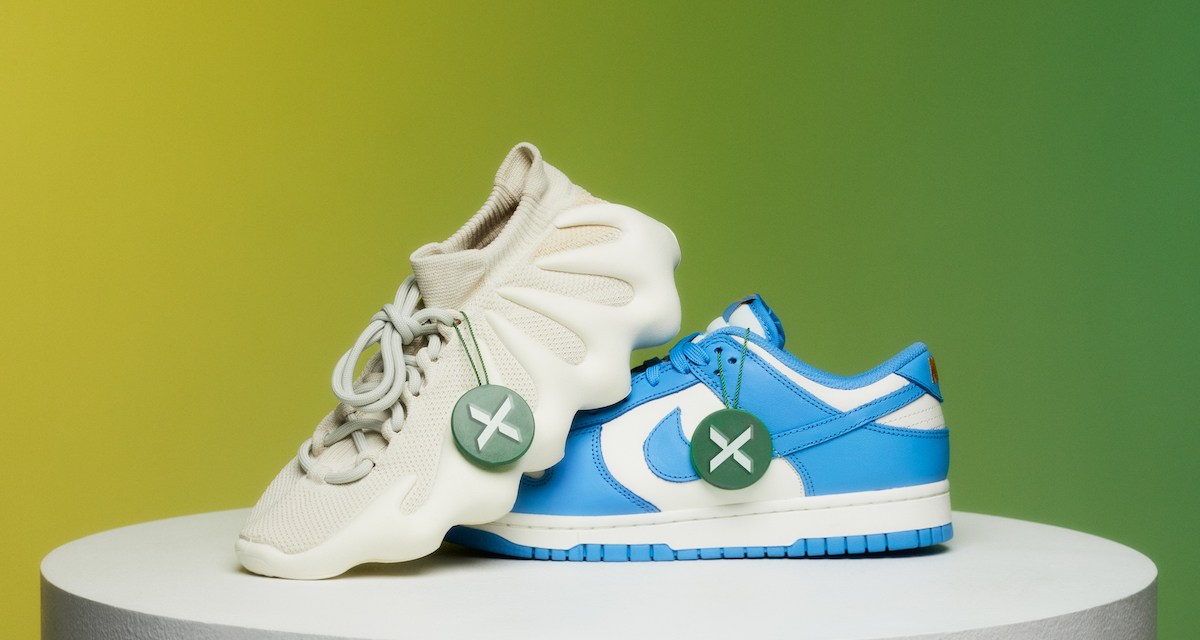 StockX
Resale marketplace StockX has made millions in revenue from selling sneakers, apparel and collectibles online. Now, for the first time, its customers will be able to snap up merchandise in person.
The company, which was founded in 2016, will launch its first "shoppable experience" at its drop-off location in New York City during the second week of October, President and Co-founder Greg Schwartz told Modern Retail. The store will open with about 50 SKUs from top sneaker brands, including Jordan Brand and Nike. The assortment will change based on "what's available any given day or week," Schwartz said.
The new offering is a significant change for StockX, which has traditionally focused on e-commerce. In fact, it facilitated $1.8 billion through its site in 2020. StockX does operate four physical locations in New York City, London, Tokyo and Hong Kong — but these have been for sellers to drop off items, get them verified more quickly and get paid out faster. However, StockX fans have signaled they want more, Schwartz said.
"We have a lot of people come in, and one of the first questions we get is, 'Hey, is there something here that I could try out or buy?'" he said. "So, we're excited to test that and bring that to life."
StockX launched seven years ago as a sneaker-centered marketplace. Buyers bid on items or purchased them for the lowest asking price from sellers, and StockX made money by charging sellers a transaction fee. Today, StockX sells items in many categories, including handbags, game consoles, watches, action figures and trading cards. The company has earned a solid following among collectors and investors alike; in early 2021, StockX raised $255 million at a $3.8 billion valuation, and in 2022, StockX hit record-breaking revenue amid a rising interest in streetwear culture.
StockX currently sells hundreds of top brands, including Hoka and Adidas. For its new shopping experience, StockX will pick items based on recommendations from its retail staff, fulfillment center staff and merchandising staff. StockX's store will include products that come in multiple sizes to have the most reach, Schwartz said.
"Because it's not traditional retail, it's not going to be necessarily every item, full size room, but we are focusing on items where we can have a slightly deeper selection of availability and use that as a starting point for us," he said.
After trialing the service in the New York City neighborhood of SoHo, "we'd then plan to roll it out at our other retail locations and expand the inventory offering there, as well," he added.
Rebekah Kondrat, founder of the retail consultancy Rekon Retail, told Modern Retail that it "makes a lot of sense" for a brand like StockX to have a takeaway component to its business. StockX caters to streetwear enthusiasts, she pointed out, and "so much of [that culture] is about that instant gratification," she said. "You don't get that from buying it on the app, waiting for it to go through QC [quality control], waiting for it to ship to you, waiting for it to arrive at the locations."
Resale platforms have tested out physical retail in a variety of ways over the years. The Real Real currently runs three stores and a luxury consignment office in New York City, while Fashionphile has dozens of locations across 17 U.S. states, according to its website. Some apparel companies, like American Eagle, have experimented with resale shop-in-shops, as well.
Beyond physical retail, StockX is in the midst of a broader transformation. Historically, StockX has operated as a middle ground for buyers and sellers. Sellers send their unworn items to StockX, StockX verifies these and then ships the items to buyers. More recently, though, StockX has started storing inventory on sellers' behalf.
Now, StockX is storing more items than ever, thanks to a new express fulfillment center in New Jersey. The center helps StockX to hold and pre-verify items, which it has started sending out via its new express shipping offering, Xpress Ship. Qualifying items have a rocket ship icon, and products go out within three business days for a fee of $24.95.
StockX spent "many quarters" building out the storage capacity, refitting its supply chain process and adopting new tracking technology to launch the service, Schwartz said. It is currently holding items from sellers who live near the facility or those who are in Level Four and Level Five of StockX's network, or those with 200 or more sales. Xpress Ship has had "strong early adoption" among customers, Schwartz said.
StockX aims to open up Xpress Ship to more sellers across the U.S. in the future. It also hopes to expand to international regions such as Europe, the Middle East, Africa and the Asia-Pacific, Schwartz said. Right now, Xpress Ship is limited to sneakers, but StockX hopes to bring on other categories, too.