More specialty retailers are launching their own marketplaces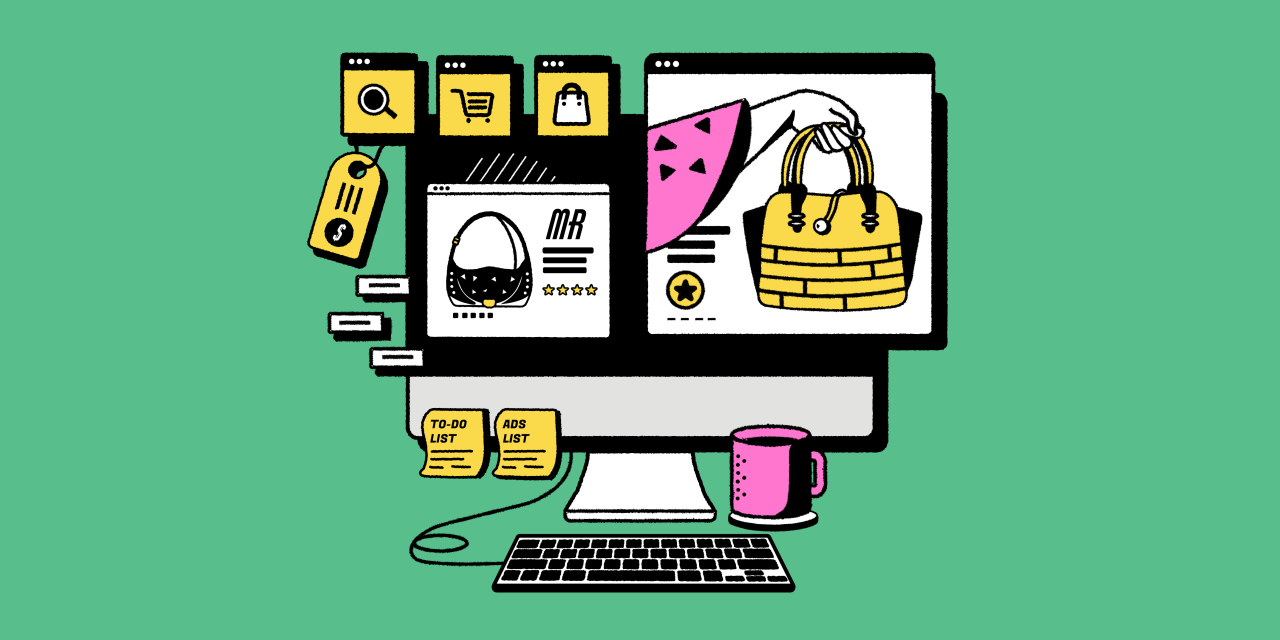 Ivy Liu
Specialty retailers are the latest group to jump on the online marketplace train.
Arts and crafts retailer Michaels recently announced the launch of its online marketplace, which would give shoppers access to 750,000 curated new products from third-party sellers. Paperless Post, which built a business around sending online invitations for over a decade, unveiled an online marketplace for event-related products in July. In January, David's Bridal unveiled Pearl a planning platform and vendor marketplace that could help brides find venues, photographers and caterers, among other services.
Some of the first brick-and-mortar retailers to launch online marketplaces were big-box retailers like Target and Walmart, who were looking for a way to compete with Amazon's endless aisles. But now, specialty retailers in all sorts of industries are joining the marketplace bandwagon, and leaning into the dominance they have in their own individual categories. But with so many marketplaces launching, not all will succeed. Without properly vetting third-party sellers, retailers also run the risk of tainting their reputation among shoppers. 
There are more tech vendors than ever before that can help retailers launch their own marketplaces, and many retailers that are jumping on the market place train are tapping third-party software-as-a-service solutions like Mirakl and BigCommerce to manage them. Having an online marketplace also allows retailers to offer more product assortment without weighing down their distribution networks.
"It's a minimal cost depending upon how they handle it," said David Marcotte, senior vice president of global retail at Kantar. "In terms of shoppers, it gives them a different option and keeps them on the website."
Products from Michaels' third-party sellers will be available for purchase on Michaels.com. Opening up its e-commerce platform would essentially more than quadruple Michaels' online assortment throughout various categories like candle and soap making and leather work. Instead of having subscription or listing fees, Michaels will have a standard commission rate for sellers.
"The launch of Michaels' curated marketplace for arts, crafts, and décor is the next phase of our ongoing digital transformation to be the destination for all creatives to get inspired, learn, shop and create," Heather Bennett, executive vice president of marketing and e-commerce at Michaels, said in the announcement.
Marcotte said having an online marketplace gives retailers an opportunity to conduct research on products that are selling well and adjust their assortment accordingly. And despite the low cost, marketplaces offer retailers a new revenue stream from the fees they collect from vendors.
For example, on David's Bridal's marketplace Pearl, vendors that want to be listed pay a membership plan that ranges from $49 a month to $119 a month. 
David's Bridal CEO Jim Marcum previously told Modern Retail that this platform would help the company maintain top-of-mind awareness among its shoppers. "We don't believe [Pearl is] going to be a loss leader, but we're also not building revenue projections in here. That's not important to us right now, believe it or not," said. "What's important to us is our relevancy to the bride."  
Matt Moorut, director analyst at Gartner, said that these specialty retailers are also leveraging their relevance in their respective categories. Their brands' reputation in their categories gives specialty retailers an advantage over larger e-commerce marketplaces, he added.
"What specialty retailers can do is offer this as a natural extension to the service that they have always provided," Moorut said. "In a sense, the specialty retailers can really leverage their own brand credibility in a way that Amazon and the likes can't. And they'll have to because of the fact that they just don't have the same level of scale as some of those massive marketplaces."
These specialty retailers are indeed embracing what they're best known for. Michaels wants to gather together sellers in the arts & crafts category, including those that sell art supplies, journaling products and baking items, among others. Meanwhile, independent furniture retailer Mathis Home also launched its own marketplace in December, which was designed to be a one-stop shop destination for home furnishing. 
Others are using marketplaces to grow their offering in adjacent categories. While 1-800-Flowers.com may be known for its flower arrangements, it is expanding further into gifting through the release of its marketplace platform Gifts & More in January, which features giftable items from local sellers.
Similarly, Paperless Post, which has been selling online invitations since its founding in 2009, wants to take more share in the events category. Its online marketplace, called Party Shop, has products fit for a range of party themes, including dinner plates, party favors and balloons.
"After the invitation gets sent, it kicks off a whole period of planning," said James Hirschfeld, CEO and co-founder of Paperless Post, previously told Modern Retail. "The invitation is the beginning of a planning process that kind of leads up to the event where people really are excited and shopping."
Gartner's Moorut said that third-party sellers can also benefit from joining niche platforms because there could be less competition. Smaller marketplaces could also be a cheaper option for sellers than the likes of Amazon or Walmart.   
Despite the possible opportunities, however, not all online marketplaces will succeed, Moorut said. With so many marketplaces available, it could be hard for specialty retailers to attract customers and high-quality vendors. And when third-party sellers don't meet the quality of service shoppers expect, the specialty retailer could bear the brunt of the criticism.
"If they get to a position where they just sit on the side and gather dust they're doomed to fail from the start," Moorut said. "It's going to be a rocky road, not necessarily just because of the extra competition, but because specialty retailers ultimately need to do what is the most efficient and effective for themselves."