Amazon Briefing: Why Amazon's new label may not be enough to cut down on returns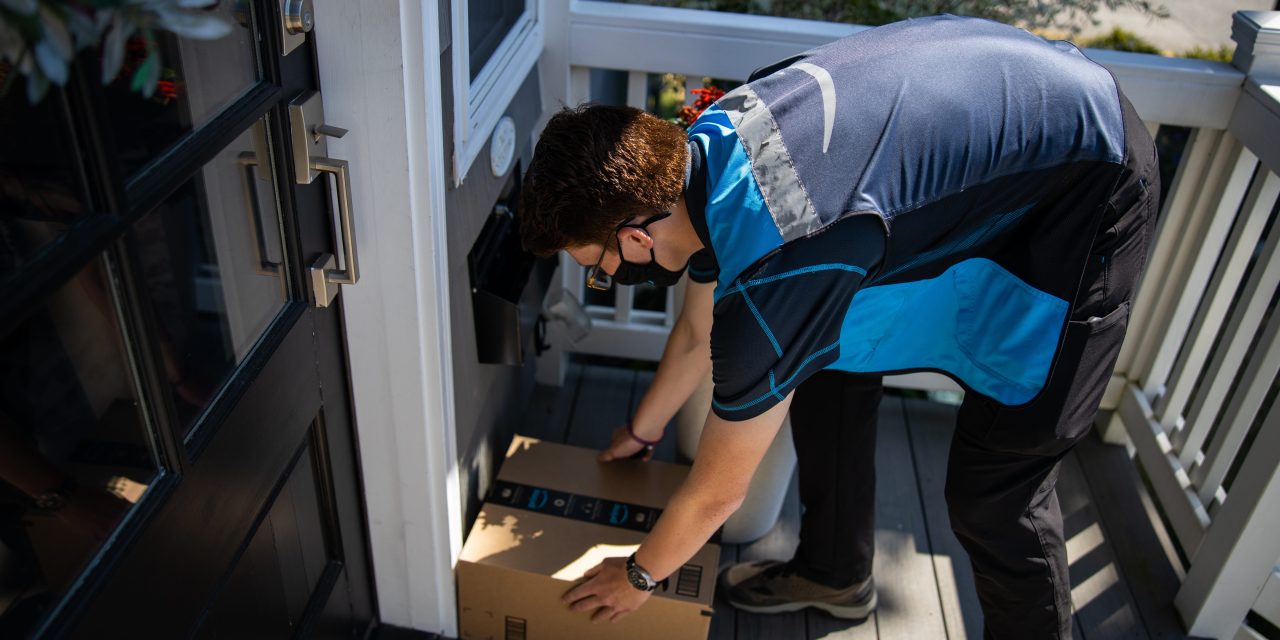 Amazon
This is the latest installment of the Amazon Briefing, a weekly Modern Retail+ column about the ever-changing Amazon ecosystem. More from the series →
This is the latest installment of the Amazon Briefing, a weekly Modern Retail column about the ever-changing Amazon ecosystem. To receive it in your inbox every week, sign up here.
Amazon wants to clean up its returns program.
The tech giant recently rolled out a new 'frequently returned' label on a few of its product listings, as first reported by The Information. The two products that carry this label, according to The Information's report, include a record player and a summer dress for women. Modern Retail found another example of this label on a Disney tank top sold through Amazon's merch on demand program.
Over the years, Amazon's friendly return policy — along with its fast shipping — has been one of the biggest selling points to customers. Typically, customers can return items bought on Amazon within a 30-day window from the delivery date. Depending on the nature of the return, sellers can close a request or issue a refund. But now, as the high cost of processing returns continues to be a thorn in the side of every e-commerce business, Amazon is experimenting with more ways to cut down on returns before a customer buys something.
Agency heads and analysts responded to Amazon's newest feature with mixed perspectives. They said while the feature could help cut down on the number of returns, it could confuse shoppers who are already overwhelmed by the wide array of information and labels that already exist on product pages.
Modern Retail reached out to Amazon for comment about why it launched this new 'frequently returned' label, but did not receive a response by press time.
On the whole, returns are a big problem for Amazon sellers in particular categories. Last year, the total amount of retail returns from online sales in the U.S. accounted for $212.8 billion, according to a report by the NRF. Online returns seem to take a significant bite out of third-party apparel brands selling on Amazon's marketplace, because that category in general has a higher return rate, as previously reported by Modern Retail. For instance, one apparel brand, Eby, previously told Modern Retail that its return rate on Amazon was between 15% and 18%. In 2021, Amazon made free returns mandatory for doing business for sellers in the fashion category. Data from Envision Horizons showed that some apparel products sold on Amazon have as high as a 40% return rate. 
"I think the challenge with labels, in general, is that Amazon has many of them and for many different things," Juozas Kaziukėnas CEO of Marketplace Pulse told Modern Retail. "It is overwhelming to notice many of the different things Amazon shows about the product from the best seller badge to all the other badges as well as this new call out about the high return rate," he added. "I struggle to see many consumers noticing it."
This is just one of many changes Amazon has made in recent years to subtly cut down on returns. Amazon has also been beta-testing a 'Try Before You Buy' program across women's, men's, kids', and baby clothing, shoes and accessories with its Prime members on an invite-only basis since 2017. Amazon's Fashion team has reportedly extended the program to more Prime customers ever since, TechCrunch reported in 2018.
"I don't see a problem with that [label]," said Phil Masiello, founder of powdered superfood brand Uplift Florae and CEO of revenue acceleration agency Crunchgrowth. But, he wondered whether Amazon should just take a seller off the platform entirely, if it has an excessively high return rate.
But not everyone agrees.
"As long as the execution of it is done correctly, I actually think it's a really positive thing for the Amazon ecosystem, because it could be a step in the right direction in cleaning up the marketplace," said Laura Meyer, founder and CEO of the agency Envision Horizons. "The other reason I actually really liked this, more so as a consumer, is [because] I feel it's an additional way to combat review manipulation," added Meyer.
"The thing that is unclear to me is what are these metrics that Amazon is using to flag something as highly returned," Meyer said.
From a customer's perspective, Masiello added, "it's certainly beneficial, because if an item keeps getting returned, it costs everybody money and costs the customer money and it costs Amazon."
Kaziukėnas lauded Amazon's existing returns policy as being industry leading. "They were the first ones to introduce a no questions asked returns policy, including products sold from sellers, including products when they shipped from sellers on their warehouses."
For consumers, Kaziukėnas said, "it has always been effortless to return an item [on Amazon]. For some product types, it will just immediately refund the money and not even expect to return."
The label for now seems to have only appeared on a few products on Amazon's marketplace, and Kaziukenas argued it may not stick. "I really don't imagine it being a permanent placement on Amazon, because these products with high return rates shouldn't be sold to anyone," he further added.
Meyer warned that there could be potential frustrations happening down the line around, "what are the benchmarks by category that you would get flagged, and once you get flagged, how do you get unflagged?"
Overall, Kaziukėnas added that, "now that the times have changed and the economy has turned against retailers and online retailers, free returns and free shipping is something a lot of them are trying to change."
Amazon news to know
Amazon is considering buying theater chain AMC Entertainment, The Intersect reports.
Amazon failed to dismiss three lawsuits filed by delivery drivers in the U.K. seeking employment rights including minimum wage and holiday pay, Reuters reports.
Ephraim Rosenberg, a former Amazon seller consultant, will enter a guilty plea after admitting to bribing employees to assist clients, CNBC reports.
What we've covered
Want to discuss this with our editors and members? Join here, or log in here if you're already a member.