Amazon Briefing: The high cost of free returns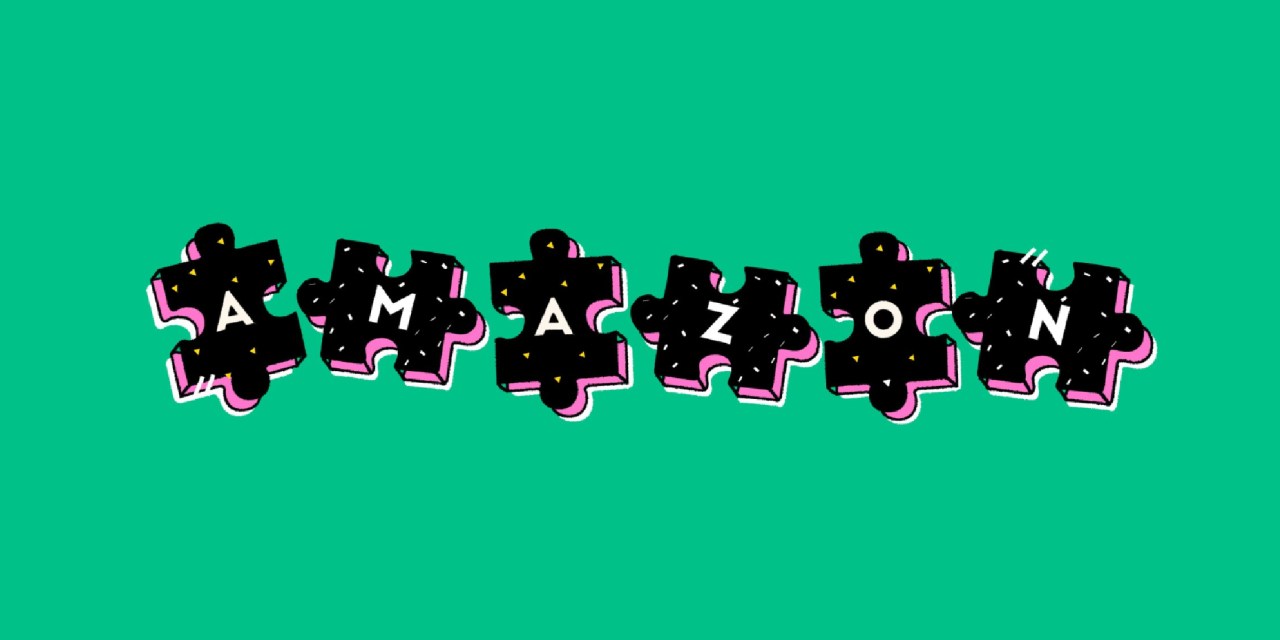 Ivy Liu
This is the latest installment of the Amazon Briefing, a weekly Modern Retail+ column about the ever-changing Amazon ecosystem. More from the series →
This is the latest installment of the Amazon Briefing, a weekly Modern Retail column about the ever-changing Amazon ecosystem. To receive it in your inbox every week, sign up here. 
Some Amazon third-party sellers are now required to offer free returns, even when they do their own fulfillment.
Starting October 26, all Amazon sellers who sell Fashion products — including clothing, shoes, jewelry and shoes — have to offer free returns to customers, plus foot the costs of those returns.
For sellers who are enrolled in Amazon's in-house fulfillment program, Fulfillment by Amazon, free returns have long been the default. But for sellers who do their own fulfillment, free returns were optional. Now in the Fashion category, Amazon is making it a requirement of doing business. Amazon's about-face comes at a moment in which return rates and shipping costs are skyrocketing — and it has bigger implications for how Amazon is continuing to pass the costs of customer-friendly policies to its third-party sellers.
While both FBA and Fulfillment by Merchant (FBM) sellers now have to adhere to free returns as a policy, the cost of those returns will probably be highest for FBM sellers. Amazon charges FBA sellers for a series of a small fees, but not for the full cost of shipping. FBM sellers, by contrast, pay the cost of shipping both ways.
The FBA approach is "probably a lot cheaper than having to buy shipping both ways," Laura Meyer, founder and CEO of the agency Envision Horizons, told me. The new requirement to offer free returns on fashion items might push many of those sellers to shift their products into FBA in order to save money — which might ultimately be Amazon's goal. "I think they're going to continue to roll out more and more policies to encourage more businesses to use FBA," she said of Amazon.
Yet Amazon's approach is especially notable because, even as it pushes more of its products into the free returns category, other retailers have slowly moved away from the free returns promise. "If we look back maybe at the last decade, one of the most common thinkings is that free returns is the best," said David Morin, senior director of retail strategy at the customer returns platform Narvar. "What we see now is that whereas five years ago free returns was more ubiquitous, we're starting to see a little bit more movement in that space," he said.
Morin said that, among brands and retailers on the Narvar platform, only about 50% now offer free returns. According to Morin, customers in general don't seem to expect free returns as much as they do easy returns, with a menu of ways to send back items — including drop-off returns, boxless returns, pick-up returns and so on.
Some of the shift away from free returns can also be chalked up to cost. In 2020, according to Narvar, return rates were up 70% compared to 2019. A trend called bracketing, where customers order two similar products with the expectation that they will return one and keep the other, is also gaining steam. In 2021, 58% of customers surveyed by Narvar reported that they had bracketed at least once in the last six months, up from around 40% before the pandemic.
All of that is eating into the profits for retailers and brands that sell online. While the cost of returns varies dramatically by category and by company, Morin estimated that most companies probably spent between $6 and $8 on postage alone both ways, a figure that doesn't include sorting and restock costs at a warehouse. For many businesses, it's becoming increasingly clear that "offering 100% free returns to all consumers is likely not to be sustainable," Morin said.
Some companies are also experimenting with return-less refunds on lower-cost items, where companies pay back the cost of an item but don't ask for it to be shipped back. For cheaper products, returns aren't worth the cost of shipping. Amazon, for its part, has done this since 2017.
But even as many retailers accept that free returns might be too expensive of a promise to make, Amazon is leaning into them, despite the cost to many businesses.
While for now the free returns requirement is limited only to fashion sellers, the big question will be whether Amazon starts requiring more merchants to offer the same. If so, it might make self-fulfillment too expensive of a proposition for an ever-larger set of businesses on Amazon.
The retail to B-to-B pivot
Anker, the consumer electronics company that has become one of the largest and most successful Amazon-native brands, is turning its e-commerce expertise into a business of its own. Anker is launching Oceanwing, a software and services company that consults with sellers on how to optimize their product details pages, their advertising spend and more.
It feels like we are moving into an era of retail services, where companies that get successful enough then turn around and monetize their expertise or their software to B-to-B customers.
Amazon was the first to prove out this model with AWS, but now Walmart is selling software and delivery services to other retailers. Even smaller companies, like the grocery delivery service Farmstead, sell their own software, Grocery OS, to companies like DoorDash.
All told, these companies are all testing out an Act II: first sell products, then sell software.
Amazon news to know:
Rivian — the electric vehicle maker that Amazon backed early — revealed that Amazon owns 20% of the company.
During its earning call, Amazon admitted that it hasn't achieved its one-day shipping promise, thanks to demand spikes and labor shortages during the pandemic.
Amazon has long harbored ambitions to become a satellite company — and it is now on trick to put its first satellites into space by the end of 2022.
What we covered:
Amazon aggregators are expecting to make around 1,000 acquisitions next year, and many are expecting to pay upwards of $5 million per business. That's according to two recent surveys of aggregators.
Amazon has fortified its supply chain for the holidays, including by chartering its own container ships, leasing more cargo planes and relying on a wider variety of ports of entry to the U.S. — but all of that spending is eating into its profits.
A new tool called Shopify Markets is making it easier for Shopify stores to sell across borders — part of the company's push to expand its reach well beyond the U.S., which still makes up around half of its sellers.