Shopify swings back to growth mode after logistics divestiture and layoffs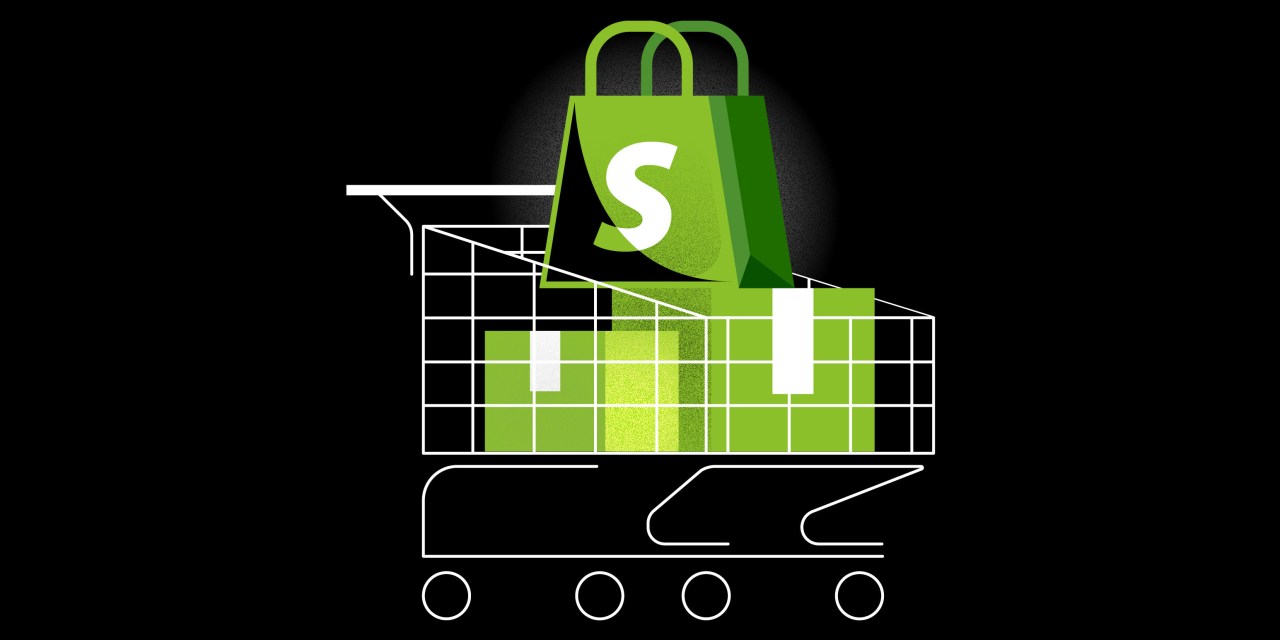 Ivy Liu
Shopify's revenue growth accelerated during the second quarter, reporting 31% year-over-year sales growth three months after the company shifted focus back to its main quest of building e-commerce stores for brands.
Shopify's revenue for the second quarter ending June 30 rose to nearly $1.7 billion from $1.29 billion in the same period last year. Shopify President Harley Finkelstein said that the company also expanded its global merchant base. "As we lean into the new shape of Shopify, our focus remains on building the world's best product to empower entrepreneurs and businesses everywhere," Finkelstein said in the earnings press release.
Despite that, the Canadian tech giant's net loss widened to $1.31 billion from net loss of $1.2 billion reported in the second quarter of last year. Shopify posted a 17% year-on-year increase in gross merchandise volume or the entire value of goods sold by merchants using Shopify stores.
The numbers released on Wednesday signal a turnaround for the company after a period of challenges as the business battled issues like sluggish sales growth and workforce reductions. Last quarter, Shopify cut 20% of its workforce. In May, Shopify also offloaded Deliverr and 6 River Systems, two logistics startups it had acquired, to freight services provider Flexport and U.K.-based grocery delivery company Ocado Group respectively. Shopify CEO Tobias Lütke told staff that building the logistics infrastructure was a "side quest" for the tech entrepreneur.
This year, Shopify has focused on adding larger enterprise clients and building its wholesale offerings. In January, it offered brands like Mattel and Glossier access to core Shopify features like its checkout by introducing tools like Commerce Components. Shopify has also made AI a bigger priority in its product roadmap.
According to Ant Duffin, senior director analyst for digital commerce at Gartner, Shopify is still not entirely out of the woods. "I still think it's going to be like a roller coaster ride for them because the DTC space is very volatile," said Duffin. Direct-to-consumer startups have been challenged this year due to a variety of factors like inflation, higher customer acquisition costs and venture capital funding drying up. "From a macro perspective, it's like this ongoing love and hate relationship with direct-to- customer in all honesty, both for customers and for merchants," Duffin said.
Duffin added that Shopify is "going to have to dance this very fine line of cost of marketing to drive customer acquisition, the delivery of ongoing innovation to retain customers [and] balancing that against their overall business overheads as well as from a workforce point of view."
On the earnings call, Finkelstein noted that Shopify's wholesale business is gaining traction, with B-to-B GMV up 61% in the first half of 2023, since adding brands like Kraft Heinz Company, Brooklinen and Momofuko.
"Even though B-to-B currently makes up a small portion of our revenue, it represents a huge untapped potential for Shopify," said Finkelstein during the earnings call. Recently, Shopify also announced new tools like Marketplace Connect and Shopify Collective which make it easier for merchants to branch into wholesale.
Duffin said, "it's a smart play by Shopify to recognize that the challenge with direct-to-consumer is it will not deliver the same level of scale as wholesale."
In June, Shopify added a new rewards program called Shop Cash for purchases made using Shop Pay and redeemable only in its Shop app.
Ultimately, Duffin said, "it feels like they are starting to find that core business model and the fine balance between customer acquisition and retention, investment innovation, and the right sizing of their resources to be able to support this business moving forward."