Amazon Briefing: How CPG giants like General Mills are infusing AI into their Amazon strategies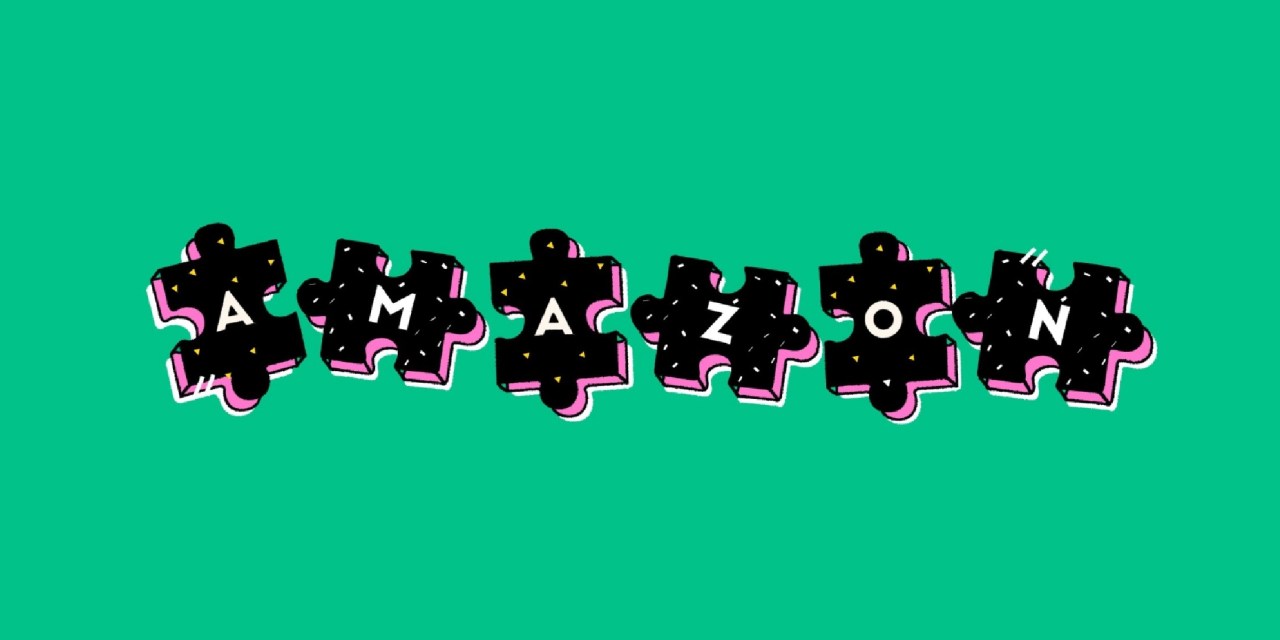 This is the latest installment of the Amazon Briefing, a weekly Modern Retail+ column about the ever-changing Amazon ecosystem. More from the series →
Even major CPG brands like General Mills are testing out generative AI on platforms like Amazon.
The technology, which has been gaining steam over the last year thanks to the rise of programs like ChatGPT, has become an industry buzzword. Nearly every business has at least said it is testing out ways to introduce AI into their workflows. Meanwhile, a number of technology startups are already trying to cash in on the craze.
But the question remains how the tech can be implemented into everyday practices. While General Mills — which owns brands like Annie's, Betty Crocker, Pillsbury and Yoplait — has yet to introduce a full-fledged updated workflow, the company already set up a team of executive leaders — from the technology side to the HR and ethics side — to create a way for the company to test out various forms of generative AI. And it's been actively testing out new programs on a smaller scale.
According to General Mills' senior manager of global digital strategy, Carter Jensen, the company already sees big opportunities with generative AI. While companies like General Mills have used artificial intelligence for things like analyzing large amounts of data, there has never been a good application so close to the consumer, he said. In the last year, he said, "we really started to see something on the consumer front."
The most obvious application his team has been testing out relates to product pages. General Mills represents hundreds of brands, which means it has thousands of SKUs that it uploads to e-commerce platforms like Amazon. "Ideally, we are updating them constantly," Jensen said. "Worst case scenario, it's four times a year."
But updating a product page takes time — and, most of all, it's boring. "These are the redundant tasks," he said. "Insert these four keywords — there are no creative or strategic [skills involved]."
As such, his team has been looking into ways that generative AI could make the more arduous tasks more automated. The creative team would still be the first to make a PDP, but in-house AI could be used to modify or update it from there. For example, if a product comes in a different or seasonal flavor, General Mills is thinking about using generative AI to make updates to the pages — and make sure they correctly conform to Amazon's guidelines.
"That's where we see the opportunity," Jensen said.
The potential upsides for a $20 billion company like General Mills are twofold. "It obviously helps bottom line costs," Jensen said, since it reduces the need for humans to pore over every listing. But it also gives team members more opportunities to focus on creativity. "This is not the work anyone wants to do," Jensen said.
These small trials have led to a new way General Mills approaches update workflows. Emerging technologies like generative AI move fast — there are updates and new programs every few weeks. And legacy companies aren't known for being nimble. But things are beginning to change.
"What we're doing is experimenting really fast but small," Jensen said. "We roll out experiments in days — doing the small-scale experimentation, finding things that work then bringing that back to our teams." Before, large CPG brands had two-year planning cycles. That's now out the window. "In this rapid innovation phase that is changing so fast, it's really scrappy right now," he said.
General Mills is far from the only CPG juggernaut testing out generative AI. Colgate-Palmolive announced a closed beta with Profitero last month that uses a chatbot to also manage its PDPs. The goal with this program is to "make it simpler and faster for our teams to take the analysis from our products to then actionability, going to act on those insights, specifically for conversion rate and improving sales," Todd Hassenfelt, global digital commerce director, strategy and execution at Colgate-Palmolive, told Digital Commerce 360.
As Juozas Kaziukėnas, founder and CEO of Marketplace Pulse sees it, there's a gold rush of both Amazon-focused software providers and brands trying to figure out how to bring generative AI into their domains. "All these companies feel like they have to add those things," he said. "It has not yet resulted in groundbreaking change."
That being said, Kaziukėnas sees some areas where the tech could prove helpful for Amazon businesses. "I do think one of the biggest things will be for international sellers — specifically Chinese sellers," he said. "It will make a much bigger improvement in the listings they create because there isn't a language barrier."
Similarly, Kaziukėnas sees generative AI becoming useful for large brands (like General Mills) especially for images used in advertising. "If you have a massive catalog of thousands of items, who's going to be creating ads for those items?" he said. Especially for brands that have static product images on Amazon — meaning they show a product in front of a white background — being able to use AI to make the image more dynamic will certainly be of interest. "For large catalogs, that's turning out to be super useful," Kaziukėnas said.
Already, agencies are beginning to test out AI tools as they become available. Daniel Lee, chief operating officer at the agency Proventus, has been testing out a variety of tools — including ZonGuru and Perci AI — to streamline product listing creation. "It has mainly been for the copywriting side," Lee said. That is, the agency would give a software tool cursory information about a product and then it would create a very rudimentary description that Lee could then mold into a more bespoke Amazon listing. "It provided a very simple baseline," he said. "We would take that base and put it into final draft form."
But of the tools available right now, most don't go beyond the simply copywriting function. "If [there were a program that did] PPC campaign creations, I'd be very interested in that," Lee said.
Thus, it makes sense why General Mills is using its own expertise to build tools — many of the software programs available right now aren't up to the full challenge. In the case of CPG giant, the idea is to play around with the technology in-house to see what kind of change it makes. While the company hasn't deployed any new programs yet, Jensen believes it will start happening within the next few months. "It's going to exit the experimentation mode," he said.
And while Jensen and his company are focusing on building tools in-house, that doesn't mean General Mills isn't open to working with the platforms themselves. "We're not a tech company," Jensen said. "We make awesome food for families across America — we're not an AI PDP team."
Amazon once again announces holiday fee hikes
The holidays are creeping up, and that means Amazon fulfillment woes are about to begin. We're already getting a taste of it with newly-announced holiday peak fulfillment fees.
According to a message sent to sellers, product sizes from small to medium/large/oversize are seeing fee increases anywhere of $0.20 to $2.50. No brand wants to deal with increased fees, but many were expecting this announcement.
"This is the norm every year for sellers now," said Jon Elder, CEO and founder of Black Label Advisors. "The hikes have gone up incrementally each year."
That being said, the increased fees are indicative of a general sentiment many sellers continue to feel — namely that they are taking on more fees than ever and it's becoming increasingly difficult to turn a profit. For example, last month Amazon announced a new fee for Seller Fulfilled Prime — meaning Amazon would take a cut for fulfillment even if the brand isn't using its services.
"Amazon is shifting more and more of their costs to 3P sellers," said Elder. "For some sellers, Amazon takes 50% of their margin which is rather depressing."
Amazon news to know
Amazon gig drivers face an increased threat of violence. The Information looked into these cases and how Amazon has responded to them.
Last week, Amazon and Shopify announced they brokered a deal that let Shopify merchants use the Buy With Prime app. Business Insider got its hands on the document Amazon wrote up that explained its guiding principles behind the deal.
Amazon customers are putting together a class-action lawsuit over fees they incurred from returned products. The customers claim they returned the products on time, but still were charged for them as well as given additional fees.
What we've covered