Amazon Briefing: How Amazon is changing the narrative around its advertising ecosystem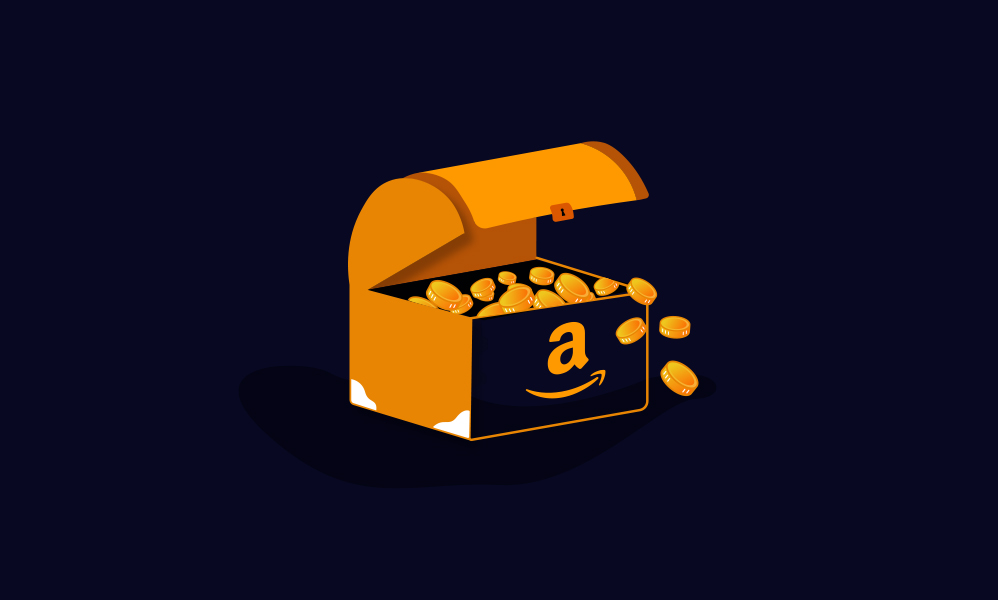 Ivy Liu
This is the latest installment of the Amazon Briefing, a weekly Modern Retail+ column about the ever-changing Amazon ecosystem. More from the series →
"Full funnel" has been the Amazon buzzword of the year — and it's bleeding into how the e-commerce platform is pitching itself to potential advertisers.
For the last few years, the e-commerce giant has been slowly adding to its ad services flashier offerings more akin to traditional brand advertising. In addition to selling real estate in its search results to drive more people to buy, Amazon is getting into live programming and offering advertising opportunities that are focused more on broader awareness. With these new programs being launched, Amazon's next hurdle is in getting more types of advertisers to understand how its advertising ecosystem works. Part of this endeavor involves changing the way brands as a whole understand usefulness of its campaigns — and how bigger brand ad buys can have a direct impact on product sales.
This strategy was hinted at during last week's Unboxed event, where Amazon unveiled a suite of new tools aimed at advertisers. One addition was a self-service ad tool that lets brands that sell on Amazon to run streaming TV ads. What's notable about these new Sponsored TV ads is that they require no minimum spend — a clear move to bring in smaller brands. As Amazon described the new program in its press release, Sponsored TV ads are "a self-service ad solution for brands of all sizes that sell on Amazon in the U.S. to reach audiences on streaming TV services."
Additionally, a pitch deck obtained by Modern Retail highlights this shift. In the document, Amazon lays out the alleged benefits for brands that sell on Amazon to advertise on Thursday Night Football. In it, Amazon is trying to highlight both the program's reach, as well as its ability to get these viewers to actually buy items.
"Exposure in TNF can enhance your Q4 Amazon buy," the deck writes, adding below it that campaigns help advertisers get better results with search, consideration and purchase.
The deck then gives data to showcase that adding the streaming TV option increased overall performance. Citing its own internal data, the deck claims:
Brands that invested in both TNF and display ads saw an 82% increase in branded search, a 65% increase in consideration and a 64% increase in conversion compared to brands that invested in display ads alone.
Brands that invested in both TNF and streaming TV saw a 134% increase in branded search, a 42% increase in consideration and a 51% increase in conversion compared to brand that invested in only streaming TV.
Brands that invested in both TNF and Fire TV ads saw a 131% increase in branded search, a 27% increase in consideration and an 80% increase in conversion, compared to those that only bought Fire TV ads.
Put together, it's a push to tout Amazon's ability to better measure and showcase its closed loop. One marketing executive at a CPG brand, for example, recently had their annual planning meeting with their Amazon rep, and said the company was pushing video and other media opportunities very hard. "There was a big focus on data," the executive said. "They're really focusing on [telling brands that] this really increases branded searches."
Tweaking the streaming sales pitch
According to Ross Walker, paid media team lead at Acadia, Amazon's focus on video ad products isn't new — but the company has been tweaking the way it describes it. For example, "they turned 'OTT' into 'streaming TV' to capitalize on how people talk about streaming more colloquially," Walker said. The idea with these slight changes in description was to get more brands to understand all the inventory that was available.
That being said, as Amazon has added more streaming options — from Twitch to Freevee to soon Amazon Prime Video — it has been trying to make all of these options amenable to as many advertisers as possible. The addition of Sponsored TV ads, Walker said, is a perfect example of this, given it doesn't require a minimum investment. "It really democratizes it so there is no barrier to entry," he said.
As he sees it, it's a play to get traction — and prove out the entire ecosystem. That is, Amazon is telling brands its streaming ads lead to better conversions. The focus now is on getting more advertisers to believe this, and then grow the program from there. In Walker's estimation, Amazon's ability to match its shopper data with its ability to better target viewers is a competitive advantage. "You can really prove the value of your upper-funnel activities," he said.
"Retail media is evolving up the funnel from search and onsite display to video and offsite," said Andrew Lipsman, principal analyst at Insider Intelligence. The constraints up until now, he said, have been inventory as well as reach. Amazon has been adding more and more inventory — especially to its upper-funnel offerings — with the addition of Amazon Prime Video and Twitch. But when you add the fact that Amazon can complement these ad buys with its user and purchase data, it becomes something enticing to even smaller brands.
"It's really the unique combination of reach and closed-loop measurement that makes this a game changer," Lipsman said.
Bringing more brands into the fold
The hurdle now is in being able to convince smaller brands the investment is worth it. Events like last week's Unboxed also shed light on its long-term strategy. The way Ryan Flannagan, founder and CEO of Nuanced Media, sees it, this is all emblematic of Amazon changing the conversation surrounding these types of media buys. "As we advance in marketing, this is going to be the new standard," he said. Before, brands would say, "I spent $1 million on a Super Bowl ad — what did it do?" Now, "you can target things in more of the right places."
Flannagan offered the example of a coffee brand — to run a video campaign on Amazon, this brand would be able target people who have bought coffeepots on Amazon recently. "The advance targeting you can do within Amazon is better than anything else I've seen within the market," he said.
Indeed, Lipsman has been noticing this himself. He's a dog owner, and the commercial ads he's been seeing on Amazon streaming services have been for products like dental chews.
To him, this shows the opportunity for both better targeting as well as the ability to give new types of brands video advertising space. "This was my first indication that maybe there is a spate of more mid-sized brands and advertisers that can be brought into the fold," Lipsman said.
It's these types of examples that explain why a company like Amazon is focusing so much on pitching the conversion upside for brands. "If you want to become a real digital advertising powerhouse, it's all about the SMBs," Lipsman said. "TV and TV-like advertising environments have never had that — that's a huge opportunity."
Amazon news to know
An Amazon employee says she was forced out of the company because she was critical of it return-to-work policy. The Seattle Times spoke with her.
Nokia has sued both Amazon and HP alleging that they both infringed on its patents. The technologies in question involve streaming video compression and delivery, Reuters reports.
The European Union has extended its deadline to approve Amazon proposed acquisition of Roomba-maker iRobot.
What we've covered