Why tech companies are offloading their reverse logistics businesses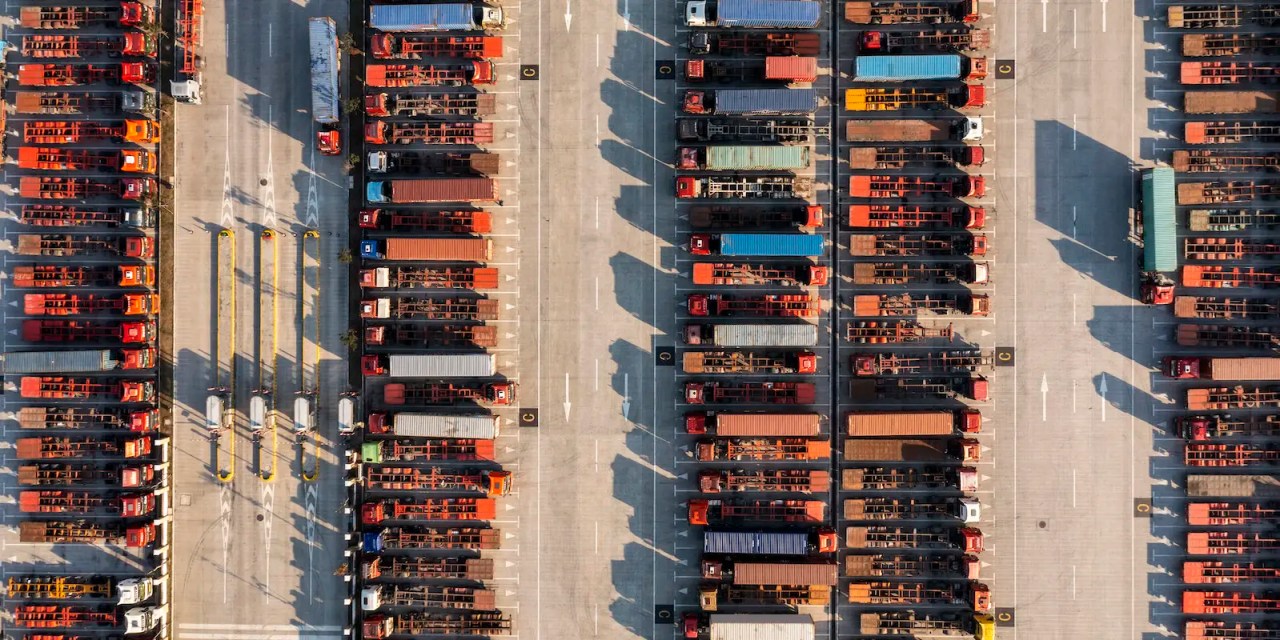 Flexport
During the pandemic, tech companies were eager to acquire returns businesses. They were spurred on by people ordering more things online than ever before — and, subsequently, needing to return more things than ever before. But now, many of these same companies are rethinking some of the acquisitions they made just a few short years ago.
Last week, PayPal offloaded its U.S.-based software and reverse logistics company Happy Returns to delivery giant UPS. Terms of the acquisition were not disclosed. PayPal acquired Happy Returns in May 2021 for an undisclosed sum. The deal is expected to close in the fourth quarter of 2023. "This new chapter is a natural next step for Happy Returns and allows us to harness the power of the UPS network to transform the returns industry," Happy Returns CEO and co-founder David Sobie, who will continue to lead the business for UPS, wrote in a press statement.
Separately, this summer, buy now, pay later company Affirm shuttered its Returnly unit, a returns payment platform it acquired two years ago for $300 million. In July, Affirm Chief Revenue Officer Wayne Pommen wrote "we have made the decision to divest our Returnly business and are also entering into a new strategic partnership with Loop Returns." Loop Returns is a returns management solution that is the preferred returns provider for merchants using Returnly. And Canadian tech giant Shopify, in May, offloaded Deliverr and 6 River Systems, two logistics startups it has acquired over the past several years, to freight services provider Flexport and U.K.-based grocery delivery company Ocado Group respectively.
Put together, it points to the pandemic-induced gold rush of tech companies entering logistics not panning out successfully. Experts told Modern Retail that these deals seemed novel during the height of the pandemic, providing software businesses a new way to invest in the future of e-commerce. But these deals were not a natural fit for tech companies because of gaps in their understanding of the physical world of logistics and shipping.
"This feels very similar to Shopify-Deliverr to Flexport-Deliverr, where it's kind of like a game of hot potato and every time someone catches it, or touches it, it gets written down by another 90% to 100%," said Matthew Hertz, founder of logistics consulting firm Second Marathon.
These companies were, for the most part, acquired at the height of the Covid e-commerce boom, when everyone thought that e-commerce was going to take over the world. "I think all these companies were trying to stay relevant and find a way to invest in the future of commerce, which is e-commerce and returns and all these new experiences. It seemed genius at the time, but now they realize that maybe an e-commerce package returns experience doesn't necessarily fit in with a digital payment platform," said Hertz.
The way Jason Goldberg, chief commerce strategy officer at Publicis sees it, reverse logistics is both "difficult" and very complicated — it "needs to have synergies with the rest of your business," he said.
"It's not simply a matter of some SaaS software startup company that is going to launch and solve reverse logistics and become super valuable. These companies invested in these startups, thinking that they were a standalone point solution that would dramatically take off on their own, which is totally an unrealistic expectation," said Goldberg.
PayPal ambitions for Happy Returns were to help it expand its digital platform beyond discovery and payments — to also capture part of the post-purchase experience. "Happy Returns will drive additional value to both consumers and merchants post a sales transaction," said PayPal President and CEO Dan Schulman during its second-quarter earnings call in 2021. In the case of Affirm, the platform had said that Returnly helped the company acquire both new customers and new merchants.
But it seems that these potential business boons didn't pan out as expected. One reason may be leadership. Hertz pointed out that the people creating the solutions and the product roadmap at tech companies lack experience with the physical world problems related to logistics. "Logistics is a very people intensive business. It's a business of assets — there's things, there's people, warehouses and there's trucks and schedules," he said.
Still, Goldberg argued that reverse logistics is still front and center as a very serious impediment to digital commerce. "There's a lot of money to be made by getting better at reverse logistics and it's increasingly going to become a new dimension of competition for commerce players. And, so, I think that's why UPS was interested in Happy Returns," he said.