Amazon Briefing: What sellers need to know about Amazon's UnBoxed announcements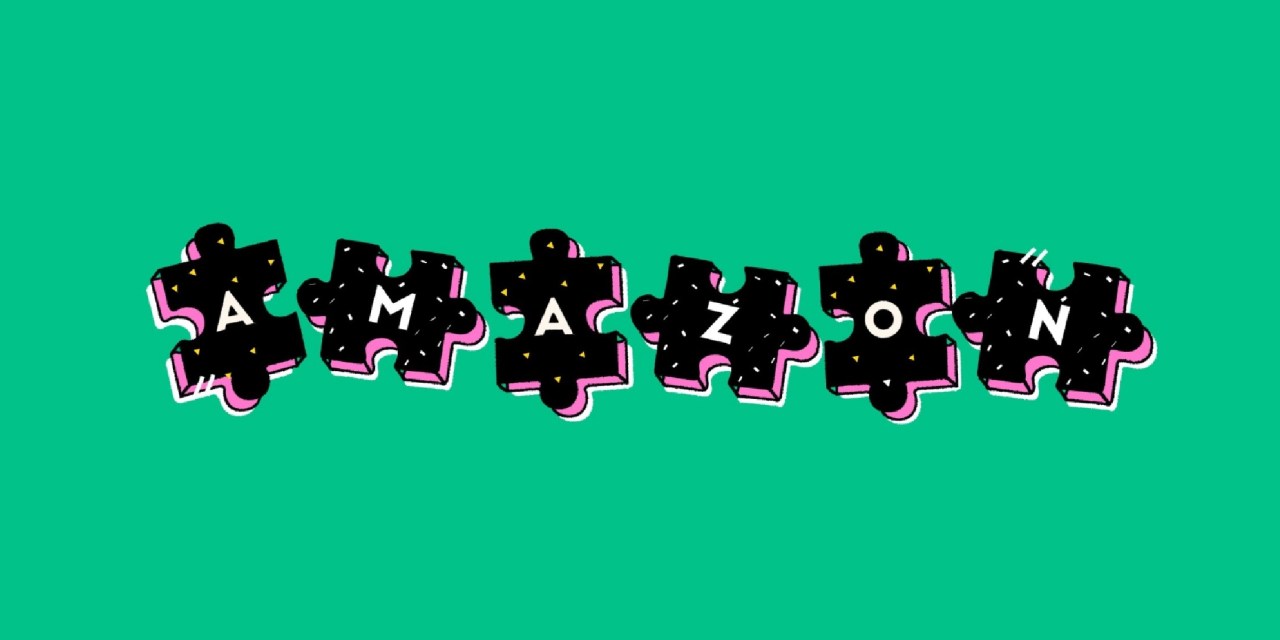 This is the latest installment of the Amazon Briefing, a weekly Modern Retail+ column about the ever-changing Amazon ecosystem. More from the series →
Amazon's advertising business continues to grow beyond its retail media roots.
On Wednesday, Amazon held its annual UnBoxed conference, in which the e-commerce giant unveils new advertising tools. This year, much of the focus was on giving sellers more AI tools to help them efficiently run their Amazon business, giving advertisers more ways to measure the effectiveness of their campaigns, and tapping into new areas like TV and publisher tools.
First up, Amazon introduced its Amazon Publisher Cloud, a suite of cloud-based solutions that help publishers to grow and measure their digital media businesses. This is a new collaboration service, still in beta, that enables publishers to plan programmatic deals and activate them in the Amazon DSP console. It gives brands the ability to analyze their first-party signals together with insights from Amazon Ads. In the closed beta period, Dotdash Meredith said that by analyzing their first-party signals with Amazon Ads audience insights through Amazon Publisher Cloud, the company was able to map "intent-to-buy signals to our more than 1.5 million articles across Dotdash Meredith, making the content you read a stronger and more durable predictor of what you are likely to buy than any cookie signal," wrote Jon Roberts, chief innovation officer, at Dotdash Meredith in a press statement from Amazon.
Separately, the Seattle tech giant added Sponsored TV ads, a self-service ad tool available to brands that sell on Amazon in the U.S. to reach audiences on streaming TV services. Sponsored TV enables brands to run streaming TV ads with no minimum spend requirement. Experts noted that a lot of brands will now be able to start using streaming TV ads within their budget thanks to the $0 minimum.
Amazon also introduced a new generative AI ad tool in beta that generates lifestyle images. The tool, Amazon said, is designed to remove creative barriers and enable brands to produce images that helps improve their ads' performance. For example, an advertiser may have standalone images of their product against a white background, like a toaster. When that same toaster is placed in a lifestyle context — on a kitchen counter, next to a croissant — in a mobile Sponsored Brands ad, click-through rates can be 40% higher compared to ads with standard product images.
Over the years, Amazon has cemented its place as the third largest player in digital advertising, after Facebook and Google. Amazon has put a lot of tools in place to connect brands to video inventory across different channels. Last month, for instance, Amazon announced that it would be bringing ads to Prime Video. Amazon has also made a ton of improvements in transforming its ad offerings to be more useful and valuable for brands that don't sell on Amazon. Ad tech experts said Amazon's new generative AI tool is potentially going to get a lot of attention from sellers.
At unBoxed, "there was a real steam of measurement and working within an AI-based world, "said Danielle Waller, chief media officer at Podean. Waller added that Amazon wants brands to have moments where they can connect with their shoppers. She said two products that are making it easier for Amazon to make good on that promise is the Sponsored TV ads and the generative AI custom creative.
On the AI custom creative tool, Waller said "even if you [brands] have immense resources, there could be products that just are not yet ready for photoshoots or what have you. This is a way for advertisers to support their brands by bringing in the product images and allowing AI to generate, based on the category, based on custom targeting, what the right lifestyle imagery should be."
She added this will help brands facing "creative restraints" in their Sponsored Brand ads and instantly give them options to showcase in that ad. "It'll be really helpful for brands that wanted a more lifestyle based ad unit, but didn't have the resources or it'll be a way to test out a couple of different things," Waller went on to say.
At a high level, Brett Bardsley, vice president of digital advertising and marketing at Pattern, said Amazon recognizes that the more data, information and autonomy they provide advertisers, the more efficient they'll be. In turn, the greater the outcomes brands see through their advertising, ultimately leading to conversion will boost Amazon's ad revenue. "A lot of the innovation that they rolled out shows that they're trying to give ad tools to advertisers that make them more efficient and more data-informed," said Bardsley.
Bardsley echoed Waller and predicted the the new generative AI tool will be a big draw with advertisers. He said that at no additional cost, brands will be able to develop a handful of visually rich lifestyle images using the images that they already have of their products. "That's very exciting — to be able to, within the Amazon Console, click a few buttons and get impactful images that can be used across ads," he said.
Amazon Ads is also expanding the breadth of real-time campaign metrics available to advertisers. Amazon Marketing Stream, a push-based API solution that delivers hourly campaign metrics, is now available worldwide and includes Amazon DSP metrics alongside already-available Sponsored Products, Sponsored Brands, and Sponsored Display reporting feeds.
Bardsley said Amazon's comprehensive measurement improvements are moving beyond simply measuring, and instead giving brands access to more real-time data."That way you can not just win the day, but you can win the hour. And if you're winning each of those areas, on an hourly basis it benefits both parties."
Waller said Sponsored TV ads is "really just streaming TV light." Waller said that brands have the capability to get involved with video ads through the Sponsored Ads console, but with a lower barrier to entry. "What this is doing now is allowing brands that want to play in that space of a $0 minimum.If you wanted to test video ad within your budget, this is now available to you which is exciting."
Overall, Bardsley said Amazon continues to find ways to provide additional data to advertisers to make sure that the actions that they're taking are as informed as possible. "And they're providing them the tools to self-serve. Tools to be able to target their audiences as sharply as possible and in an informed way as possible."
Amazon news to know
Amazon is reportedly considering entering into veterinary telehealth, according to CNBC. This move would take direct aim at Walmart.
A new study from the University of Illinois Chicago's Center for Urban Economic Development said that nearly half of Amazon warehouse workers sustained injuries while on the job.
In its first transparency report to the EU, Amazon disclosed that it has 181 million users in the European Union.
What we've covered