Amazon Briefing: Following Style's closure, Amazon's apparel strategy zooms in on digital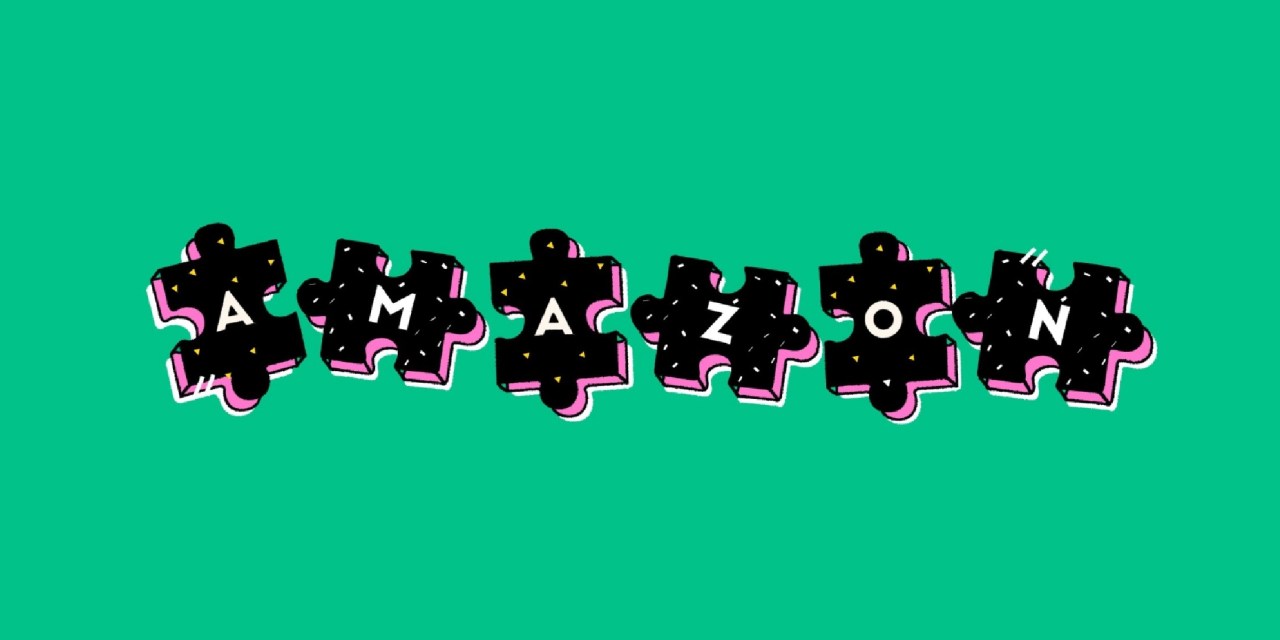 This is the latest installment of the Amazon Briefing, a weekly Modern Retail+ column about the ever-changing Amazon ecosystem. More from the series →
Last week, Amazon announced that it was closing its Style stores. While the move indicates that Amazon's physical retail focus is zeroing in on grocery, it also sheds some light on its ever-evolving apparel strategy.
Amazon's Style stores first appeared last year, during a time when the company was already trying to tweak its retail footprint. It had just closed its 4-star stores along with paring back some of its new Fresh locations. Amazon, however, was still going forward with its attempt to rethink the department store.
The promise of Style was to bring the online to the offline experience. The store revolved around shoppers using the app to scan items and receive personalized recommendations. At the time, apparel was clearly a major focus for Amazon. It had just surpassed Walmart as the number one U.S. retailer of apparel, representing nearly 15% of the entire market share. Meanwhile, it was also focusing on bringing more high-end brands into the fold — and providing a better retail experience was one way to convince fashion players that Amazon was more than just a shopping app.
But from the get-go, the perks that Style offered were focused on ease and technology rather than a premier store experience. And that may have been its ultimate downfall.
"There were a few things that they missed the mark on," said Elaine Kwon, co-founder of the consulting firm Kwontified. "It just didn't stick."
Some of Kwontified's brands sold at the Style stores, and over the last two years a few issues became more and more prominent. For one, the focus on technology wasn't necessarily additive. "The way they integrated the technology," said Kwon, "while cool, it also created more friction in the shopping experience."
In that sense, the stores mostly functioned as a novelty — people would go in once, scan items and test it out — but that didn't make them want to go back. "It's a bit of an incongruent experience to [have people go] into a store and make them be on their phones."
This ladders up to perhaps the most glaring issue — and likely why Amazon is rethinking its approach to physical apparel sales. Amazon has clearly been successful in getting more people to purchase clothes and other nicer items online, but retail shops — especially high-end department stores — have to go beyond that.
"If you want to win, you have to create a vibe," said Kwon. The Style stores, while clean and new, didn't present a clear case for why it was worth shopping in compared to the other leaders in the space.
It points to perhaps the biggest issue Amazon faces in all of its retail attempts: physical spaces aren't about replicating what works online. And Amazon seems to be focusing more on the aspects of how to get people to think of it as an online apparel destination rather than a brick-and-mortar one.
Indeed, Amazon has been making inroads on the digital side of things. "I think Amazon has been trying to figure out how they can handle their core setup," said Laura Meyers, founder of the agency Envision Horizons, "versus how they can have a more curated experience."
The company has clearly been trying to make itself more amenable to prestige brands; Coach, for example, just started selling on the platform in September. But all of the work Amazon is doing on this front is on the digital side. "Their sales teams are pushing hard to put more luxury brands through that program," Meyers said. "Amazon is definitely trying to make brand storefronts more accessible and easily found."
Beyond that, the apparel inroads Meyers has observed are on new digital marketing programs — Amazon is pushing more brands to invest in live shopping via its Inspire tab on the mobile app. The company has also been opening up more programs that were once relegated to its 1P vendors. For example, it's been beta testing try-before-you-buy, a feature that third-party sellers didn't have access to until now.
"I don't think it's necessarily Amazon going away from apparel," Meyers said. "I think they're just reassessing and focusing on what's actually working for them."
Even the brands that sold in the stores weren't surprised by the closing. Apparel company True Classic, for example, was tapped early on to have its shirts featured in the locations. Matt Kawadler, True Classic's COO, always viewed it as a marketing play by Amazon — a way for the platform to feature top performing brands in a store experience. But he never thought it would be a big sales driver.
"I didn't think those stores were going to make money anyway," he said. "Given what they were trying to do, I just didn't see it."
That being said, even though the stores are closing, he's not worried about any big strategic shifts on the marketplace side. "They are leaning into apparel in a big way," Kawadler said. "Apparel is becoming something that people now go to Amazon for as a destination."
Amazon itself nodded to this refocus toward digital. "After careful consideration, we've decided to close our two Amazon Style physical retail stores and focus on our online fashion shopping experience, where we're offering new, exciting selection at great value and introducing innovative technology to meet the needs of every customer," a spokesperson told Bloomberg when news hit about the closures.
"I don't feel the closing of the Amazon Style stores signifies any major shift in Amazon's approach to apparel," wrote Mark Power, founder and CEO of the agency Podean, in an email to Modern Retail. "The consumer insight was that people don't know most top-selling brands on Amazon, need to touch/feel clothing, and also want to try on items prior to purchase to see how it looks and fits." That Amazon wanted to test out stores didn't mean that they would always be around — Amazon is known for launching multiple projects, scaling them back and using the learnings for future endeavors.
"Amazon at its core is always experimenting, and this time they tested, and learned, that physical apparel stores are a hard game when you take into account rising rents, staffing challenges, returns and now store security measures," said Power.
As such, the move wasn't a shock — and perhaps reinforces the way Amazon works. And it doesn't indicate that Amazon is rethinking its partnership with higher-end brands, but that it sees more value in tweaking the digital side of things.
"I think the fact that [Style] wasn't a booming success in the long term wasn't a surprise," said Kwon. "I don't think this is an end to their ventures. If I were them, I would focus on the opportunities that lie within e-commerce — there is still so much opportunity."
Amazon news to know
Amazon is trying to compete with the likes of Microsoft and OpenAI with a new program trying to build conversation AI software, the Information reports.
A recent acquisition is becoming the latest Prime benefit. Prime members will now get discounted memberships to One Medical.
Amazon is reportedly cutting jobs from its Music division, Reuters reports.
What we've covered