How KiwiCo is using Instagram Reels to acquire new customers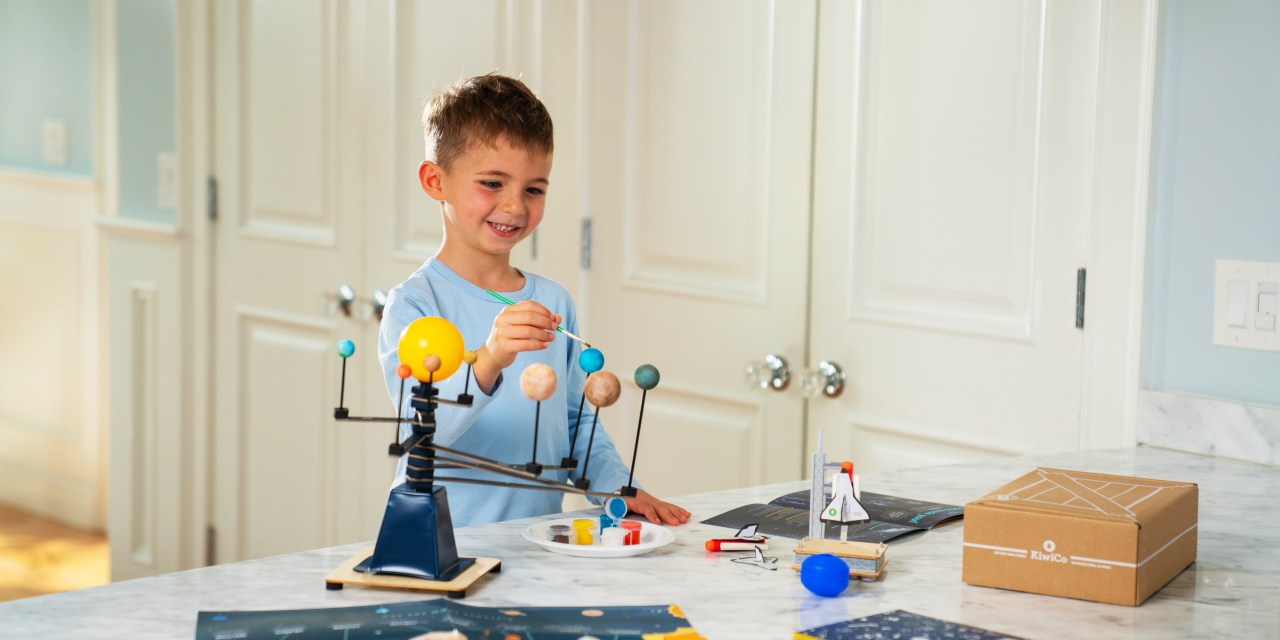 KiwiCo
While some brands may have moved ad spending away from Meta and its platforms, KiwiCo making further investments in it — particularly in Reels.
KiwiCo — a company that sells toys, science and art subscription boxes for kids — bumped up its Meta marketing budget by 10 percentage points this year. By using Reels, mostly on Instagram, the company has seen a 17% improvement in its cost per purchase and 40% lower cost per customer during a test this year.  KiwiCo posts multiple Reels a week, and has an in-house creative team that produces content for the brand, including videographers, editors and copywriters.
Over the past two years, several startups began shifting their marketing budgets away from Meta ad platforms like Facebook and Instagram after the iOS14 update from Apple that offered users the option to opt out of having their online activity tracked by some apps. KiwiCo's CMO Angela Song said the company experienced "similar challenges" as other brands, but last year, performance bounced back. Through Reels, the company is seeing 56% more click-through rate and 63% more reach.
"Frankly the iOS changes were very impactful and disruptive and really sort of hard for the industry," Song said. "We've seen the performance really come back and recover. So we're definitely shifting money back into Meta."
KiwiCo was founded in 2011 and has designed over 1,000 crates that contain hands-on STEM and art projects. It offers a range of subscription lines for different age groups — including kids as young as 0-36 months old and 3-4 years old to tweens aged 14 and older — and the subscription cost can vary. For example, a monthly subscription to its Eureka Crate costs $32.95 per month, while its Yummy Crate costs $23.95. 
The company declined to share specific revenue figures but it has shipped 50 million crates to date. Song said the company has been profitable "for many years." KiwiCo's products are mainly sold through its DTC website, but some products are also available on Amazon and in the Babylist's Los Angeles store.
KiwiCo utilizes both organic and paid content on Reels. It has over 818,000 followers on Instagram and 90% of our whole account is dedicated to video. It also teams up with influencers who are parents or educators to promote their products, such as Laney Morello of @hellomorellos and Brianna Weimar of @itsgoodbyetwenties.
Although some brands upload the same video on TikTok and Reels, Song said that KiwiCo creates videos specifically for Reels. "I think there are just platform nuances if you will," Song said. "We develop videos and Reels videos with that primary media in mind."
Apart from creating content native to Reels, Song said that KiwiCo applies specific practices when creating Reels videos. She said KiwiCo's Reels follow a storyline and get into the hook during the first few seconds of the video. The company also utilizes text overlay and catchy sounds. KiwiCo plans to invest in this format as the holiday rolls around.
Some of its most successful paid Reels include a video of a kid playing with project kits like Christmas Candle Carousel and a video showing how kids can make ice cream using its "Science of Cooking: Ice Cream" crate. Its influencer partners typically feature kids playing with KiwiCo products.
Alessandro Bogliari, CEO and co-founder of marketing firm The Influencer Marketing Factory, said that one of the biggest advantages of investing in Reels is that there is less competition in the platform compared to apps like TikTok. On Instagram, brands also have the option to push ads on stories or on people's feeds in addition to Reels. "There is less competition in certain industries and verticals [on Reels] compared to TikTok is so it's easier to go viral or to get more views," Bogliari said.
Bogliari said that products that are slightly pricier might do better on Instagram Reels than TikTok. Despite the buzz around TikTok, Bogliari said that brands should invest in platforms where their target customers are. "Sometimes, it's just not about how massive the reach is. It is being in front of the right people," he said.
"Don't get me wrong, you can sell a lot on TikTok," Bogliari said. "Whenever you are on TikTok and all the products are like $5, it might be difficult for you to sell something that is $50."
Apart from Reels, KiwiCo said it does invest in other platforms. KiwiCo also utilizes YouTuber partnerhips, podcasts and even TV. Next year, Song said the company is focused on expanding its sales channels by investing in existing online platforms like Babylist and Amazon. She said the company is also considering a physical retail expansion.
Song said she expects the company's Reels strategy to evolve based on consumer preferences.
"Content trends move really fast on social and on Reels," she said. Song added that the company is interested in expanding and diversifying its creator network. "Families come in various different forms. I think families are also using KiwiCo in very different ways."