Amazon Briefing: 1P vendors are frustrated by seemingly random prices for basic tools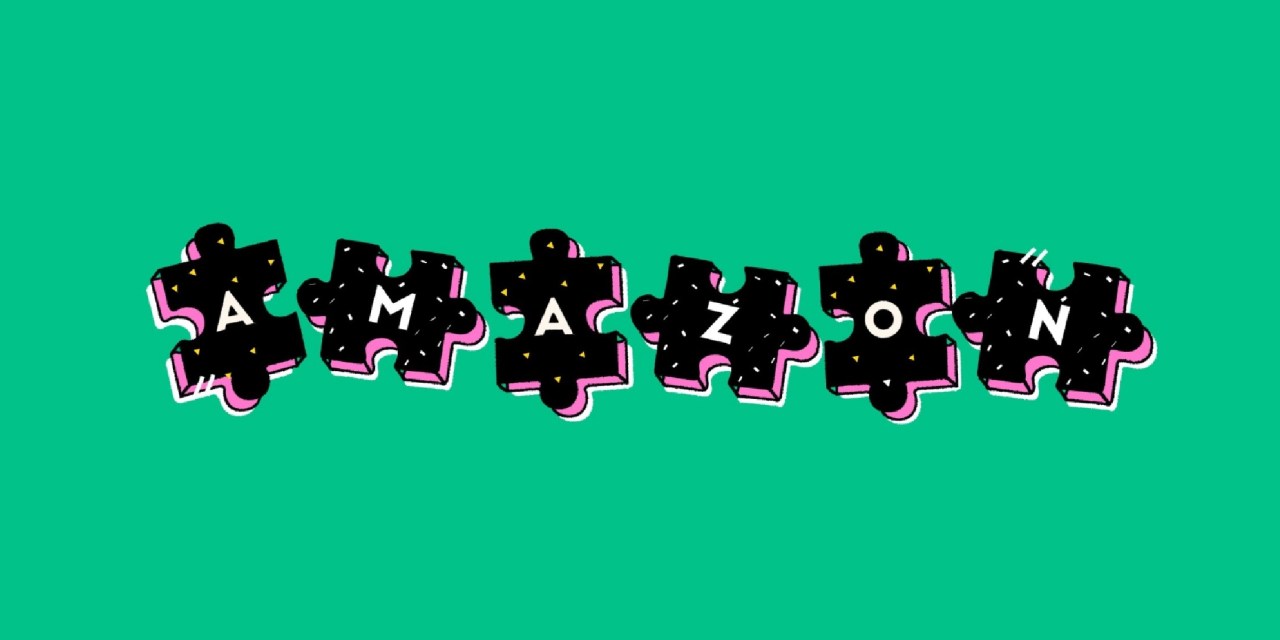 This is the latest installment of the Amazon Briefing, a weekly Modern Retail+ column about the ever-changing Amazon ecosystem. More from the series →
Merchants say that Amazon is charging wildly variable prices for an entire suite of product tools brands use for selling wholesale items on Vendor Central.
Multiple executives who work with both 3P sellers and 1P sellers told Modern Retail that pricing for Amazon's Premium A+ Content — a suite of tools Amazon offers to brands to make their product pages more dynamic, including three types of brand videos, descriptive photos with text and Q&As — is like a black box. In some cases, 1P brands get offered Premium A+ Content for free for a limited period of time, but typically Amazon tends to charge anywhere between $60,000 to multiple millions for the same real estate, according to these insiders. They added that this makes it really difficult to know if vendors are getting a good deal. Meanwhile, many third-party sellers get the product for free.
Gabi Viljoen, head of e-commerce at Nestle Health Science said Amazon has offered Premium A+ at very different fees to the company. "We've got several brands within the portfolio. One was offered it for free and another one was offered it for $2 million as part of an add on to another program," she said.
"For the Garden of Life brand they offered it for $250,000 to me personally," Viljoen recalled. This negotiation took place at the beginning of 2022 and Viljoen said she pushed back on the proposition. "None of our brands have actually paid for it, because we do not believe that the value is worth the dollars that Amazon's offered us," said Viljoen. Viljoen was able to get free access to Premium A+ for the Garden of Life brand for up to six months until December 2023. This was after she told her vendor manager that the feature was completely free on the seller central side.
Amazon first launched Premium A+ Content pages along with a Basic A+ counterpart in 2019 — both offered only to 1P vendors. They were paid features, but the costs were negotiated annually between vendor managers and 1P sellers. Over the years, vendors have dabbled with A+ content, because they were told by Amazon it will help increase sales.
But some aren't convinced the content tools add much. The Premium A+ Content page is essentially a very rich and detailed product page; vendors can play around with formats such as video, interactive hotspot modules, image carousels and enhanced comparison tables to tell their brand narrative to keep both new and returning shoppers engaged. These product pages typically carry up to three videos, multiple images, product comparison charts or tables and Q&As. Amazon says that pages using A+ content often leads to higher conversion rates of up to 20%, according to a document shared internally with a 1P vendor.
In August of last year, Amazon also rolled out this Premium A+ content page to third-party sellers completely free of charge, as long as sellers met certain requirements; This included 3P sellers publishing what Amazon calls an A+ Brand Story within its product catalog, as well as having at least 15 project submissions of A+ Content that have been approved within the past 12 months.
With the addition of 3P sellers getting the tools free, alongside seemingly variable prices, 1P merchants feel the current situation is unfair. More broadly, it points to shaky territory for vendors. A lot of them opted to be 1P because it's a more traditional retailer relationship with a brand selling the platform a higher quantity of goods. Through the invite-only program, Amazon's 1P offering essentially acts as a retailer, buying products in bulk at wholesale prices and then the platform would handle the rest. But increasingly, Amazon is making moves like this indicating that it doesn't value working with vendors as much as it used to. As Modern Retail previously reported, Amazon has become more aggressive with vendor terms and is pushing certain programs that would improve the company's profitability.
Martin Heubel, an Amazon vendor strategy consultant, said depending on the financial performance of a 1P brand, "Amazon may deviate from its internal rate cards and sometimes put a higher price tag against these A+ Premium features in order for brands to access them."
In a statement to Modern Retail, Amazon said it negotiates Premium A+ rates "individually with vendors" and offers them account management benefits and promotional programs. The company also said that it may offer Premium A+ as a free, promotional offering to 3P sellers who meet certain criteria. "Currently, vendors access Premium A+ features through a negotiated fee with their vendor manager. This is because Amazon's fee and cost structure for vendors and 3P sellers is different," Amazon wrote in an emailed statement.
Kiri Masters, head of retail marketplace strategy at growth marketing firm Acadia, who works with 1P sellers, said Amazon is very secretive about how its prices Premium A+ Content pages. "It depends on the day of the week and who you speak with," said Masters. "Vendors get given information that's wildly variable from account to account and from representative to representative. It's just like a black box, which makes it really difficult to know if vendors are getting a good deal or if Amazon is stiffing them."
Meanwhile, some people aren't convinced the tools are worthy of any price tag at all.
Heubel believes that Premium A+ offers nothing particularly compelling other than Amazon's so-called modules, in which sellers can talk about their brand, answer a few questions and add photographs and text to define their brands, enabling shoppers to get to know them better. "If your content is very bad, or it is very small [in size] on a mobile device, because you put too much content into it, then it can also reduce conversion rates."
"It's a nice-to-have, but I would not greenlight anyone investing in that," said Nestle's Viljoen. "There are a lot more things that brands can do to optimize detail pages — they can optimize key word listings, use better creatives within the Basic A+ within the images that show up right up at the top."
Zoomed out even further, it points to all the levers Amazon can pull when negotiating with vendors. While some larger brands may have leverage with Amazon to negotiate prices on certain programs, smaller ones likely aren't afforded such luxuries. Masters, for example, said that one of her 1P clients decided to not sign next year's vendor agreement and Amazon did ultimately give in to some of the things that they wanted.
"I think the criticism would be that the power dynamic is such that [Amazon] can be quite predatory to these vendors and ask for things that are unreasonable," said Masters.
Amazon news to know
Amazon Used Secret 'Project Nessie' Algorithm to Raise Prices, The Wall Street Journal reports.
Amazon is planning to online shopping using AI chatbots under a secret initiative called Project Nile, Business Insider reports.
British media regulator Ofcom is set to call for an antitrust inquiry into Amazon and Microsoft's control over the UK's cloud computing market, Reuters reports.
What we've covered