Why bag brand Dagne Dover is expanding into travel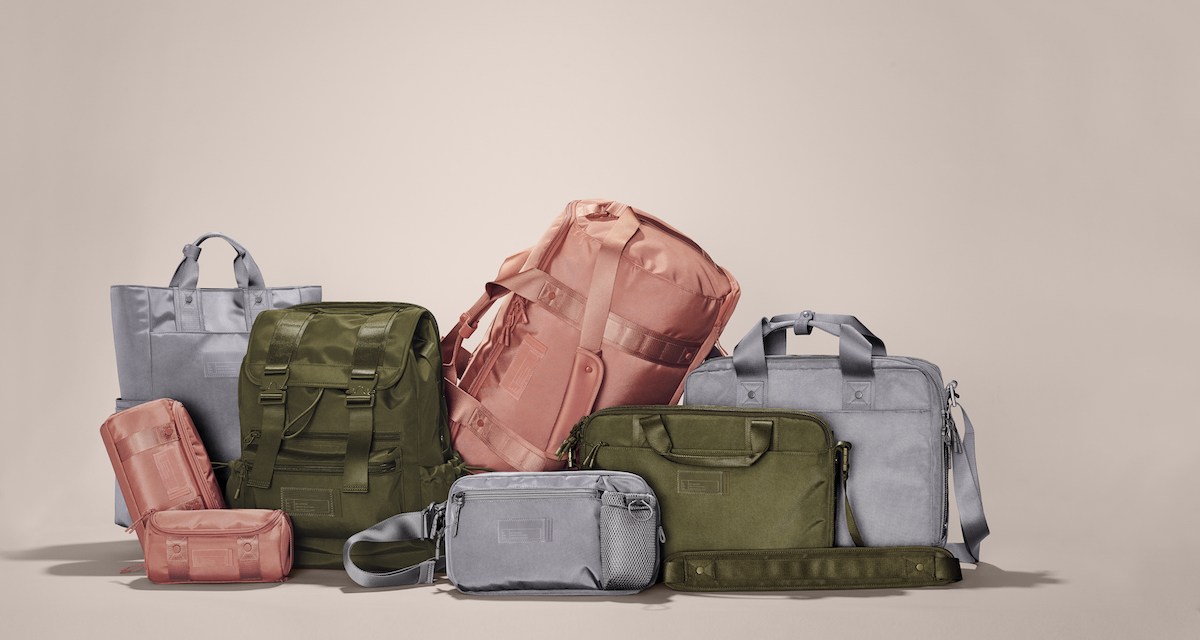 Dagne Dover
Dagne Dover, a bag and accessories brand, is starting to encroach upon the territory of luggage companies like Tumi and Rimowa with the launch of a new travel line.
The collection, which launches this week, offers seven pieces, including a convertible duffle bag as well as a backpack with a sleeve designed to easily fit over a luggage handle. Right now, the collection is focused on carry-on items rather than suitcases, but Dagne Dover is calling this its "Travel 1.0" line, as the goal is to build it out over time.
The company's founders described this as an important entry into a new category, calling it the biggest product launch for Dagne Dover in six years. That's because the company is betting on the new collection to increase repeat purchase rates among its existing customer base, and help it reach new demographics.
"While the [travel] category has a lot of players in it, there are still some spaces that are not well addressed," Deepa Gandhi, Dagne Dover co-founder and chief operating officer, said.
Dagne Dover initially launched in 2013 with a focus on creating stylish but functional handbags. Since then, its product assortment has grown to include diaper bags, backpacks and crossbody bags. Most of Dagne Dover's sales come from its direct-to-consumer website, but its products are also found in select wholesale partners like Nordstrom and Equinox. The company also has one store in New York.
Dagne Dover's revenue is on track to increase by more than 50% to 60% year-over-year by the end of 2023. More than 70% of the brand's sales come from its Neoprene collection — a material that's touted for its durability and resistance to water — which Dagne Dover launched in 2017. The hope then with this travel collection is to diversify Dagne Dover's revenue stream, and create a new best seller that could one day rival the Neoprene sales.
Jessy Dover, the company's co-founder and chief creative officer acknowledged that "a lot of people use our products that we already have for travel." But, the company wanted to create a collection designed specifically for travel. That meant a focus on products with straps that could be converted and worn multiple ways, like as a backpack or shoulder bag, and designed to fit under seats and in overhead compartments.
Taryn Jones Laeben, founder of advisory and investment firm IRL Ventures, said that when brands launch into a new category, "it has to obviously have a strategic purpose," like trying to reach new a demographic that the brand hasn't historically tapped into, or trying to more efficiently acquire new customers with a lower-priced collection. 
Jones Laeben, who previously held executive roles at Soul Cycle and Casper, said that many brands often survey their most loyal customers to inform new product launches. But she advised brands to think about whether they can operationally handle a new collection.
"I think it is really important, especially with early-stage businesses that are resource-constrained, to be very disciplined in their diligence and planning to make sure they can operationally absorb a new category — whether that is from a systems infrastructure perspective, a supply chain perspective [and] the cost of holding incremental inventory," Jones Laeben said.
For Dagne Dover, increasing repeat purchase rates is one of the priorities with this new collection. But the company is also hoping to appeal to more men with this collection, so many of the items come in neutral tones like gray, black or an olive green.
"We wanted something a little bit more gender neutral, maybe a little bit more traditional, " Dagne Dover's co-founder and CEO Melissa Mash said.
COO Gandhi said that the brand will be relying on organic social, influencer partnerships and out-of-home to promote the new collection.
To start, Dagne Dover will be running an out-of-home campaign in New York over the next few months, in which the company will be putting up posters in airports like JFK and LaGuardia, as well as in areas like Moynihan Train Hall and Long Island Rail Road stations to target daily commuters. Then, the goal is to expand the campaign to other major cities.
"For us we look at this as not just an immediate launch, it is a year-long process," Gandhi said.