Ahead of the holiday season, Google is boosting its search tools for brands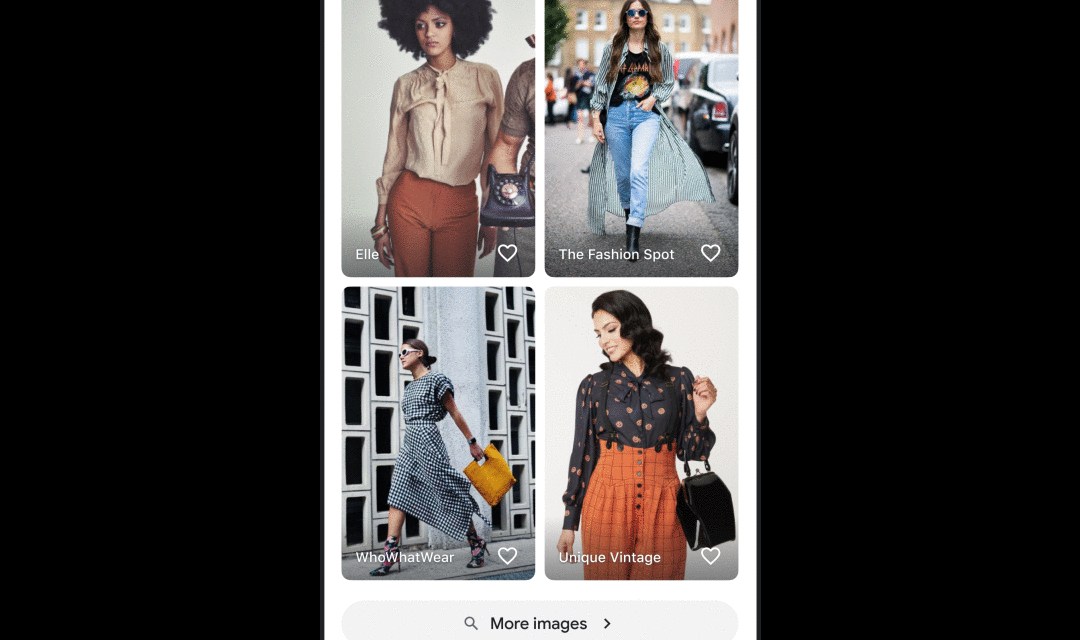 Google
Tech giant Google recently introduced nine new shopping tools to cash in on the upcoming online holiday shopping traffic, with an eye on leveraging its search capabilities.
At a company event called 'Search On', Google unveiled a variety of new features, designed to improve visual shopping on Google, allow people to do more detailed product research, and use the search engine as a source for style inspiration.
One of the new tools is a shop in 3D visual feature, piloted with brands like Vans and Sketchers, that will allow shoppers to see 3D visuals of shoes before making a purchase. Another new feature is a buying guide to help people navigate more complex shopping decisions when buying more expensive products. The new features are available at no additional cost to retailers of all sizes.
Google's attempt at creating a new flywheel to connect merchants and consumers comes at a time when its most significant business is being threatened by Amazon. According to eMarketer, Amazon is stealing share from Google within search advertising, as it continues to better monetize the channel. By the end of 2022, Amazon's share of search ad business is expected to surpass 20%, the report noted. As one e-commerce expert told Modern Retail, Google aims to make it simpler for the average user to make purchases by enhancing its search features.
"Amazon has, to some degree, become the search engine for shopping when the shopper is using text and words," Bryan Gildenberg, senior vice president of commerce at Omnicom Retail Group said. "But what Google's trying to do is — in the same way that Amazon was able to steal share from them — Google's trying to figure out how they take the utility of their core service, and attach it to more image-based and more lifestyle-based shopping, to try to steal some of the browsing and early search that goes on on Instagram and TikTok."
In an interview with Modern Retail, Google's Senior Director of Product for Shopping Lilian Rincon said that with these new features, Google is focused on "building the tools to make those shopping moments more natural and intuitive."
"We have unlocked three major themes with these features — first, we're building a more modern and visual shopping experience. Second, we're giving people the ability to shop with confidence. And third, we're making shopping more personal," she said.
Another one of the new features launched by Google includes a 'shop the look' to help users assemble a new outfit. For example, Google's new tool would show shoppers images of bomber jackets and complementary pieces, plus options for where to buy them — all within search, the company said. Some of Google's new features like 'search with shop' and a so-called 'buying guide' have been widely rolled out for retailers across the board. But some of the other tools including 'shop the look' and 'shop with 3D' will release in a phased manner between November and December, the company said.
Over the past couple of years, Google has expanded efforts to make it easier for brands to sell on Google. For example, Google made its marketplace free for sellers to list on during the pandemic in the hopes of growing its merchant base. Google has also added more retail-specific ad features to its ad tools, such as allowing brands to create Shopping campaigns that promote inventory localized to a certain area. More recently, Google also pitched retailers on using its ad products to rope in new loyalty program members.
Google has also built integrations for merchants on third-party platforms like Shopify, WooCommerce and Big Commerce that lets retailers upload their entire product catalog. Google said its AI-powered shopping graph grew 50% last year to over 35 billion product listings. "Making things free, enabling a great merchant experience where people can participate has really helped us create this graph," said Rincon.
Ultimately, Gildenberg said, Google is trying to battle Instagram with these new features. While Instagram said earlier this month it was rethinking on its shopping strategy and testing "Tab Lite," a less customized and less complicated version of the shopping tab, the photo-sharing app is still an important place for discovery. While Google has historically been the place where people go to when they know they want to search for a new mattress or TV, it hasn't been the place they've looked for fashion inspiration. Now, Google is trying to change that.
"Google is trying to figure out if there is a new middle ground between browsing and buying," said Gildenberg. "This is about Google figuring out ways to defend search by making search more relevant to the shopping process by understanding the role that search now plays in the shopping process because of the rise of Instagram and TikTok."