How the post-purchase experience impacts brand loyalty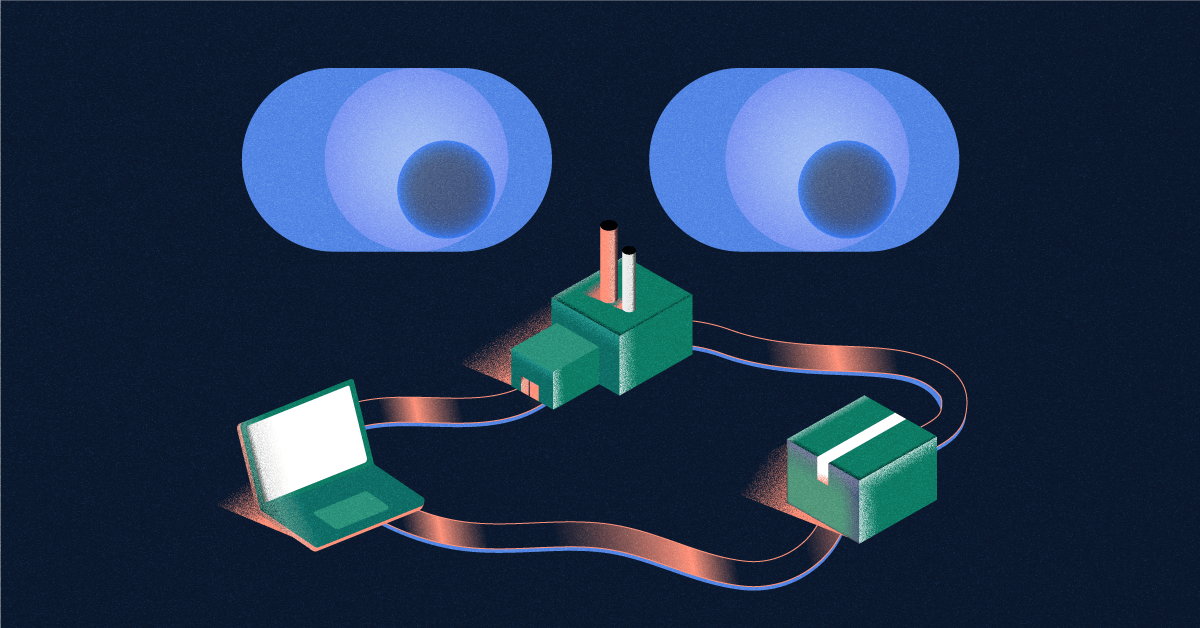 Since 2020 spurred an acceleration of e-commerce amid widespread store closures, the purchase journey has shifted dramatically. The habits and expectations consumers picked up persist, and shoppers are now willing to make major purchases, both large and small, from TVs and washing machines to fine jewelry online.
Amid this shift, savvy brands and retailers are embracing the post-purchase experience as an opportunity to drive brand loyalty and repurchase intention.
Research shows that 85% of online shoppers wouldn't re-order from an online retailer after a bad delivery experience. By improving the post-purchase experience, retailers are seeing better repurchase rates — which, in turn, lower customer acquisition costs and drive profitability. Studies also show that gaining a new customer can be five to seven times more expensive than retaining current customers.
"In an environment where a customer is more costly to acquire than ever before, the concept of the loyalty loop becomes incredibly important," said Anne Hallock, Chief Revenue Officer at Flowspace. "Who is this customer who chooses to buy from you? How can you get them to transact with you again?
"The post-purchase experience plays a pivotal role in building customer loyalty and trust," she continued. "By proactively providing customers with clear visibility and transparency into the delivery process and ensuring their product arrives quickly and as expected, brands are effectively fueling the loyalty loop."
Customers expect frequent updates during the order fulfillment process
Transparent communication is the linchpin for retailers and brands to meet consumer expectations for the post-purchase experience.
According to new research from Flowspace, the majority of consumers believe it is important for companies to communicate during the order fulfillment process. From the time an order is placed until the moment it arrives in a customer's hands, more than 80% of respondents expect to receive regular updates about the status of their products.
Consumers expect to receive notifications at every step, including purchase confirmation (76%), initial shipment notification (82%) and upon delivery (81%). Eighty-three percent also expect updates about their order status across stages, including messages about changes in scheduled arrival time (early or late).
"One of the worst inquiries a brand can receive is the dreaded 'WIMO' (where is my order?) email," Hallock said. "When customers don't have to ask where their order is or worry about its contents or condition upon arrival, it fosters a sense of brand quality and reliability. This confidence is what encourages customers to enter the loyalty loop and choose to transact with a brand again."
How the post-purchase experience impacts brand trust and re-purchase intent
Keeping shoppers informed of the status of their orders is one of several post-purchase opportunities for brands and retailers to increase trust and engagement to spur re-purchase intent.
For instance, as previously reported by Modern Retail, DTC jewelry brand Jane Win uses its customer service team to update customers about any shipping or fulfillment issues. Similarly, pet accessories brand Wild One has prioritized personalized communication and engagement as a loyalty and customer acquisition tactic.
According to Flowspace research, other post-purchase attributes that increase shopper trust include free shipping (73%) and quick and effective customer service (70%).
Similarly, a poor post-purchase experience impacts brand engagement and trust as well. Delayed shipping decreases brand loyalty and repurchase behavior, as late items raise trust and security concerns. Thirty percent of consumers are unlikely to repurchase if their order arrives late. Other attributes impacting repurchase include poor customer service (58%), mis-picks or packing errors (53%), wrong items (53%) or damaged items (51%).
"From unboxing to word-of-mouth to a video or post going viral on social media, the delivery experience has become primary to consumers' interaction with brands," said Hallock. "That experience is no longer a nice-to-have; it's become essential to customer retention efforts.
"Providing your customers with a pleasant delivery experience keeps that loyalty loop turning," Hallock continued. "If their order arrives on time, as expected, with no hiccups or complications, they're much more likely to become loyal, repeat customers and tell others about their experience. This is especially true if this is their first interaction with your brand or if you're trying to entice them into a long-term subscription."
Retailers are leveraging real-time information for post-purchase communication
To improve the critical post-purchase experience and generate maximum impact, brands and retailers are increasingly leveraging platforms that offer real-time visibility into customer orders at every stage, from the warehouse to a customer's door. These tools also build alignment between departments, prioritizing visibility and information-sharing between operations, supply chain and customer success teams.
According to Hallock, platforms that surface data about individual orders from every channel across delivery stages provide visibility to brands and allow teams to provide visibility to their customers. As she explained, this level of visibility allows teams to be proactive and address pain points. For instance, ahead of a weather disruption, an order can be shipped from a different fulfillment center so that it can reach the customer earlier.
"Your customer success teams can preserve trust with consumers by reaching out proactively with updates on their order, especially in the event of a disruption or delay," Hallock said. "And teams can better respond to 'where is my order?' inquiries with real-time updates because they have that visibility within their fulfillment software."
Sponsored by Flowspace