How brands are embracing the next evolution of retail transactions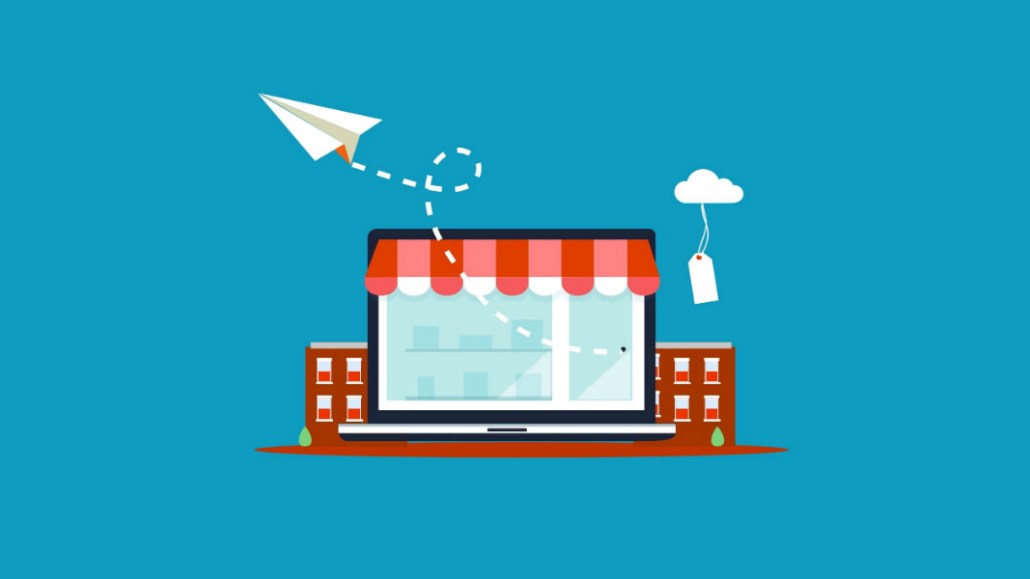 As contactless payment options become more popular, brands are looking for ways to stand out from competitors. Economic changes and the aftermath of an e-commerce surge coupled with quarantine-era shopping journeys have challenged old payment systems. Brands know they'll need new solutions to keep up with the evolution of the consumer.
In response, brands are embracing the next generation of technologies to reimagine payments as seamless engagements. And in some cases, that means doing away with extra terminals and other hardware. The digitally savvy consumer expects retailers to offer the same seamless experiences they prefer on digital channels.
"As consumers, we want everything to be faster," said Nancy Darish, vice president of product marketing at NewStore. "I think the foundation has been laid for contactless payments at grocery stores, convenience stores, gas stations and in transit. Those use cases have been readily adopted by consumers, and they want to see them in retail as well. It's all about having that seamless customer transaction and seamless customer experience."
Why brands are seeking new payment solutions
Contactless payments are everywhere, making the checkout process faster in grocery stores, convenience stores and other businesses. Consumers want that convenience in retail too.
Unfortunately, retail store technology is lagging. Many retailers have invested heavily in DTC e-commerce, but some have neglected in-store assets. And with the recent supply chain challenges around semiconductor chips, retailers are struggling to maintain their tech stacks.
"We've been through an age of experiential economy and experiential retail," said Darish. "People created stores that were experiences. Now they're going out and meeting the consumers where they are."
Retailers are becoming mobile — whether it's out on the store floor with customers or in the world (i.e., the sporting goods retailer who sets up a merchandise tent at a marathon). They're moving beyond standard contactless payment technologies and adopting new solutions that ease the transaction process.
How brands are improving in-person shopping with contactless pay
New contactless payment technologies are helping retailers accept multiple payment types, avoid extra terminals and hardware, speed up the transaction process and keep customer information secure.
Furthermore, combining the payment terminal with a mobile point of sale is helping retail brands standardize employee training. Rather than requiring teams to manage multiple technologies, retailers can address customer needs immediately on a single device, improving their shopping experience.
"With mobile POS solutions, retail brands can now accept contactless payments with only an iPhone — one device as both the point of sale and payment terminal. It's a game changer," said Darish. "Think about what's happening in terms of the labor shortage right now. It's really hard to hire people. If you can spend less time training people on multiple devices and instead train them on just one, you're going to be able to get your store associates up and running much more quickly."
Tactics retailers are using to win with tap-to-pay
Still, adopting tap-to-pay technologies isn't the only solution for retailer wins in this area. Brands need to implement specific strategies to create seamless checkout experiences. They're using creative tactics to educate staff and consumers, increase awareness of tap-to-pay technologies and understand consumer preferences regarding in-person purchases.
For example, adding specific signage in-store helps brands increase contactless awareness among consumers. These offer instructions to those less familiar with the new technologies and point them to store associates who can facilitate transactions.
"We're finding a lot of customers know about this [technology] because they've been using it at the grocery store, the convenience store and the gas station," Darish said. "But we've also seen store associates have an opportunity to educate them."
"We have a retail success team that goes out and works with every one of our brands and makes sure they have a trainer guiding them on our app, which allows retailers to run their entire store on an iPhone. It's easy to use, and they can get people up and running in minutes."
Because extra terminals and hardware are unnecessary with tap-to-pay, store associates are freed up to help customers on the store floor. This helps retailers align the shopping experience with the one-on-one assistance consumers expect.
How tap-to-pay is driving the future of seamless payments
New solutions like Tap to Pay on iPhone are one of the most critical drivers of change in seamless payments. These technologies are helping companies future-proof their retail brands.
"We see people being able to transact directly on the floor," Darish said. "They're able to walk somebody over to that blouse or scarf that matches the pants or the dress that they're looking for and be able to add all of those items to the cart. Now every store associate can have an iPhone and perform a transaction on it. This means they can help the consumer check out faster."
After two years of economic uncertainty and technological change fueled by the coronavirus pandemic, consumers are looking for shopping experiences with as few disruptions as possible. They're drawn to retailers that offer seamless experiences everywhere.
"Brands need to modernize their store technology, which has been long neglected," said Darish. "Stores are becoming much more experiential, but we're also seeing more brands go out into the wild to meet customers where they are. As a result, payment options and solutions for the transaction moment need to be seamless and mobile."
Sponsored by: NewStore