Brand guide: The Amazon expert's playbook for Prime Day 2021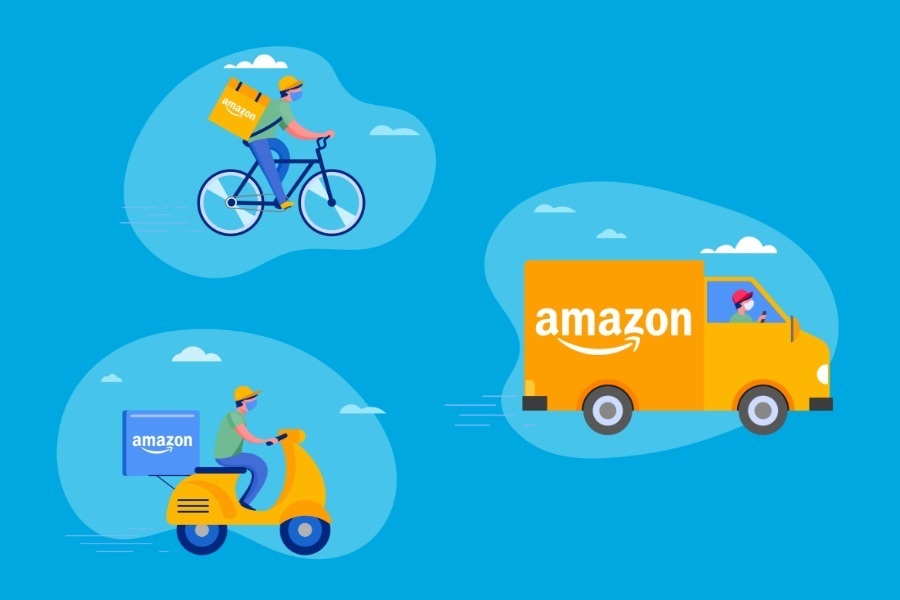 By Dani Nadel, President and COO, Feedvisor
Prime Day has transformed into one of the busiest and most critically important shopping periods of the year for brands and retailers both on and off Amazon. The annual event historically generates billions of dollars in sales for Amazon and its network of retail partners, and it has come to determine when retail competitors launch their own promotions in an effort to leverage consumer excitement for deals and discounts.
Businesses that neglect the necessary steps for optimizing Prime Day strategies risk missing out on reaching the over 200 million Prime members who currently use the service worldwide. According to Feedvisor data, 41% of brands saw their sales increase during Prime Day 2020, with 17% of brands citing Prime Day as the shopping event that drove the biggest increase in sales last year.
While Prime Day 2021 is set to be another ground-breaking event, it is also certain to be more competitive than ever, which is why brands and sellers need to start preparing their strategies now in order to maximize their impact.
Managing inventory and shipments will be essential for brands
For any products brands plan to promote, it is crucial that they take the time to evaluate their strategies around managing inventory and shipments.
Since running out of stock on a popular item can affect a listing's rankings and seller performance metrics, brands must ensure they have proper inventory levels to account for higher demand throughout the duration of Prime Day, especially if they're utilizing Lightning Deals.
Additionally, with global supply chains facing issues amidst the Covid-19 recovery efforts, that's another element brands must monitor. It will be essential to have buffers planned in case of any shipping carrier delays.
For every brand, the key dates for deals and shipping deadlines include the check-in deadline for U.S. and Canada FBA inventory at Amazon fulfillment centers — May 31.
How brands can take a SKU-level pricing approach
As sellers compete for consumers' attention, effective pricing strategies play key roles on Prime Day. According to Feedvisor data, over 76% of consumers say price is a very important factor for making purchase decisions.
Sellers can maximize sales by meticulously reviewing each item on the SKU level rather than making broad changes to their catalog. Analyzing each product's past performance helps inform how best to price and promote it during this year's event.
Since a SKU-by-SKU approach can be tumultuous for many businesses, businesses are often turning to a repricing technology partner — an external team that can optimize prices in real time based on market conditions and specific business objectives. For many, it's a step that ensures that top items sell at their optimal price points throughout Prime Day.
Ramping up advertising is an essential Prime Day strategy
Implementing a robust full-funnel advertising strategy is foundational to Prime Day success, as increased ad spending and CPCs can have a critical impact on businesses' bottom lines.
Brands that are primed for success will have advertising plans in place well ahead of time, ensuring that they're not wasting budgets on underperforming or overly costly strategies. Key to this step is defining goals and budgets for each campaign, and reviewing KPIs and targets that can be enhanced through Sponsored campaigns. The team may want to incorporate Sponsored Products, for example, as 56% of brands say it generates the greatest RoAS, according to Feedvisor's recent survey of over 1,000 U.S. brands.
Increasing the advertising budget during the lead-up to Prime Day, as well as adjusting CPC strategies during the event's peak times, will help maximize the competing brand's impact and ability to reach more consumers. Coupons and promotions can also be powerful tools for accelerating ad sales.
Optimizing product listings maximizes traffic and conversions
Another essential component to Prime Day success is optimizing product listings to maximize traffic and conversion rates. Every detail of product pages plays a role in determining how it will perform throughout the two-day Amazon shopping event.
It is important to account for the following factors so that those listings can reach — and convert — the greatest number of consumers on Prime Day.
Successful brands use high-quality images that adhere to Amazon standards
Clear copy for titles, bullet points and descriptions drives the best results
Effective descriptions highlight key attributes and product line information
Maximizing SEO performance takes updating front-end and back-end keywords
It is also important to take an SEO approach to top keywords, factoring in Amazon product detail page elements that will affect organic search rank. Although brands should avoid keyword-stuffing techniques, optimal keywords that are relevant to both the product and its category help to generate volume and increase visibility and conversions.
For brands, the goal is an integrated shopping experience
Brands competing for Prime Day share are taking advantage of the excitement around the event by crafting integrated shopping experiences personalized to their consumers' needs. Amazon offers a number of tools that can help brands expand their reach on Prime Day through more dynamic content and experiences.
For example, brands can create dedicated ad campaign landing pages that specifically cater to a target audience of Prime Day shoppers. These work best when built with unique messaging, imagery and other elements that appeal to audience preferences. This personalized approach is also effective when creating Amazon Stores — customizable brand destinations that showcase products using a more curated approach for shoppers.
Amazon has several digital media tools that can be leveraged to create more engaging Prime Day content as well. These include Amazon Live events, Amazon Posts, shoppable video content and other opportunities for integrated experiences that will allow marketing teams to connect with more consumers on Prime Day.