With second location planned, Showfields concept finds some success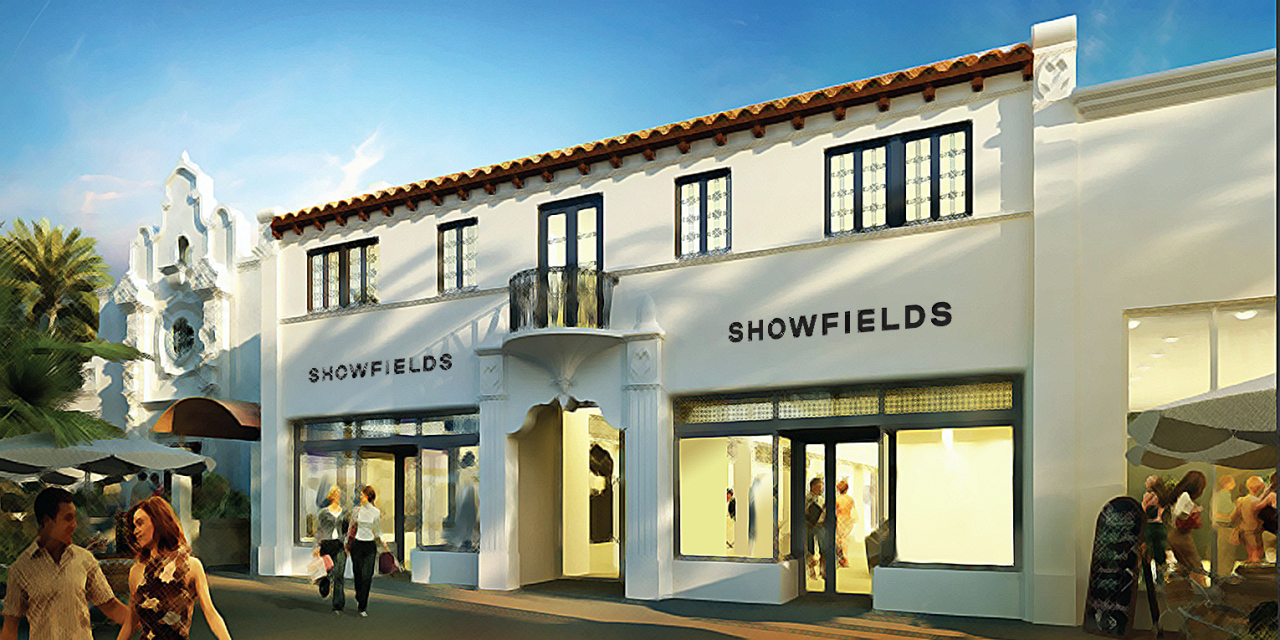 Showfields
Showfields, the retail concept that opened in New York just over a year ago, got 250,000 visitors between March and December 2019. The average trip of a customer is 33 minutes long,
That's good enough for the company, which is now heading south to Miami, opening its second location this May. "The reason we're expanding is because our New York store has been so successful," she said, noting that renting the coffee shop and event space, along with hosting sponsored pop ups, is something the company will double down on in 2020, with about 300 events planned for this year.
The existing Showfields store, which features a rotating selection of digitally native brands such as Quip and Lo & Sons, has seen consistent success in attracting new tenants while retaining the 20% to be featured in the next six-month stint.
Like competitors Neighborhood Goods and b8ta, Showfields wants young DTC brands see it as a retail platform that helps facilitate their transition offline at a low-risk. However, the "ephemeral mall" nature of Showfields' model positions it as a reasonably-priced marketing tool, on par with digital ad spend, for lesser known brands to consider. But in order to survive as a brick and mortar landlord, Showfields has had to rely on its array of experience spaces to offset the associated cost of the merchandizing and operational costs that come with taking on DTC tenants.
"That strategy of mixing experiences with retail has helped solve those traditionally-slow periods for us," said Hunt. For example, she pointed to Showfields having one of its busiest weeks since launching in January, thanks to New Year-themed events like "An Evening of Self Care: Sound Bath + Group Acupuncture."
Showfields, which received $9 million in venture capital funding last February, wants to replicate its New York success with the opening of a two-floor Miami store that's heavy on the experiential elements "to keep consumers engaged." These include everything from food vendors, to a speakeasy bar that can be rented by liquor sponsors, to live performances theater. 
DTC tenants' return on investment
With Showfields specializing in highlighting direct to consumer brands that prefer to not spend bandwidth operating showrooms, the concept is considered a success thus far.
Eight Sleep co-founder Alexandra Zatarain said the mattress startup, which previously launched pop up showrooms, has seen significant awareness thanks to the store's foot traffic, which she considers impressions of potential new customers. 
"At the cost and minimal investment upfront" for a street level location, Eight is seeing not just good conversion rates in the area, but a great way for customers to try out their high ticketed items before considering the e-commerce channel.
"We renewed the relationship for another round because it's helping our numbers," Zatarian said, going on to say that the company is also considering participating in the Miami location, as Florida is a strong market for Eight. However, she stressed that because Showfields doesn't commit to guaranteeing brands' sales, "conversion is something you have to take upon yourself through marketing and PR."
For Jill Sherman, chief marketing and digital officer for Brilli, a lighting startup that launched in late 2019 and currently on display at Showfields, the benefit of the built-in foot traffic helped ease the team's retail launch.
For the lighting company, with wellness and health as the main draw, having a physical retail presence was important for launch time. "We're only about a month in, but we're already seeing traffic coming from Showfields," Sherman said, citing internal survey data.
Then there is the fact that for a direct to consumer brand, the top priority is growing awareness, so sales aren't the only reason to be at Showfields. "Having thousands of people touching our product every day is equivalent to what we see from 20X the social ad spend," she said, confirming that the rental rate has been well worth the investment for a small brand of their size.
Sustainability concerns
The sustainability of running an operation of DTC-focused retailers remains to be seen, said retail analyst Chris Walton.
"I still have skepticism whether this business model can work beyond the coasts, given the size of the funding," he said, pointing to the shuttering of Mall of America's DTC concept store, Fourpost, this week. He also said that determining longevity will also depend on return visits in year two to prove that Showfields can move through the product units required to scale successfully over and over again.
"Otherwise, what we really have here is a retailer operating like a mall whose business model is predicated upon a non-consistent, steady stream of high-risk DTC tenants always being in supply," Walton explained.
"It's our belief that someone needed to take the reigns and sign on the to make the point of entry easier for young brands," said Hunt, saying that DTC brands sales rising in the middle of the country is an encouraging sign that Showfields can scale beyond urban coastal cities.
The company plans to raise more venture capital funding in order to scale quickly, said Hunt, confirming the company signed a 15 year lease in Miami, just as it did for New York.