With ridership nosediving, airlines are trying to become DTC food brands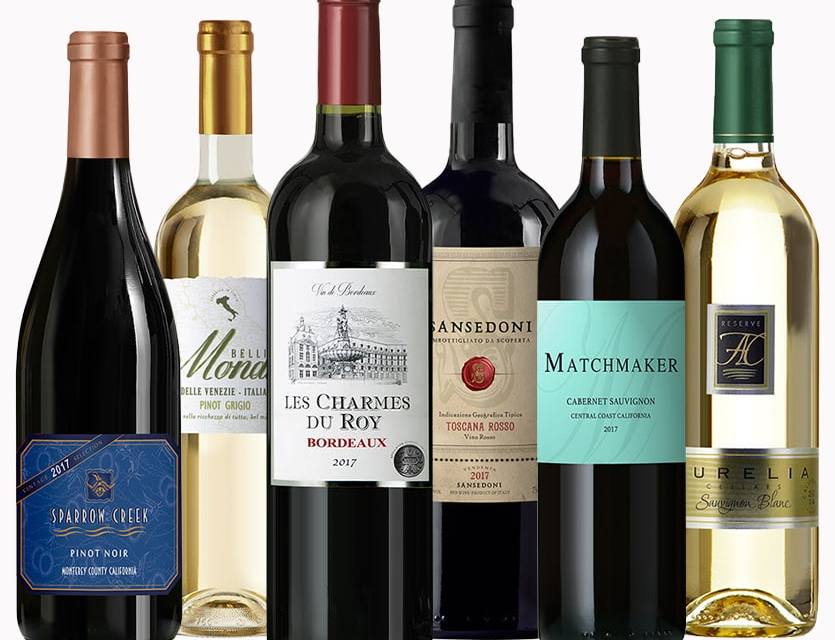 American Airlines is launching its own subscription wine club — and it's the latest example of an airline turning itself into a direct-to-consumer brand during the pandemic.
As airline ridership collapses, airlines across the world are, for the first time, selling their food and drink through new channels, including grocery stores, delivery apps and physical restaurants. Last year, Finnair began selling its business-class meals — including smoked fish, mushroom risotto and Finnish reindeer — in a string of Finnish grocery stores. In September, Thai Airways opened up a flight-themed diner in Bangkok. Also this past fall, Qantas Airways sold its bar carts — fully stocked — for $1,400 each. And in the spring, JetBlue offered its excess snacks and cheese plates to customers through the grocery delivery service Imperfect Foods. Now, American Airlines joins the club with its new wine offering called Flagship Cellars that lets customers order business class-level wines individually — or pay $99 a month to receive a set of three bottles — as well as earn frequent flyer miles.
These efforts won't go far in recouping the billions of dollars in losses that airlines are staring down. In 2020, U.S. domestic ridership fell a gutting 51% compared to 2019. American Airlines, for one, estimated that the wine club subscription will only generate $40k-$50k in the first quarter of this year, a drop in the bucket for a company that made $45 billion in revenue in 2019. Instead, airlines are promoting their excess food in part because they have so much of it in storage. But by bringing their food and drinks deeper into people's lives, they are also building their brands. For the airlines, this might signal a brief lifestyle brand pivot, where the snacks and drinks they keep onboard become part of the larger pitch for why a customer should fly with them.
"The positioning now is of direct consumer brands," said Bryce Evans, a professor at Liverpool Hope University who wrote a book on in-flight food, "Food and Aviation in the Twentieth Century." "I don't think there's a historical parallel for it," he said.
In the past, according to Evans, an airline's branding was much more closely tied to the food it served. PanAm, for instance, built a reputation for regionally-sourced dishes and high-quality, authentic wines, to the point where customers knew, "if you wanted good food, you would fly with PanAm," he said. In the 1980s, that focus on food quality started to fall off — sparking what Evans termed a "race to the bottom" for in-flight meals.
But Evans said the pandemic might have brought back that earlier focus on creating a sense of luxury around airline food. "The medium-term post-Covid recovery is all about focusing on elite passengers, getting back to that era where flying was an elite pursuit," he said. "We're going back to that '50s and '60s moment, albeit [just] for a little while." Making in-flight meals or wines feel desirable is an essential part of that re-emphasis on the luxury of flying.
Seeing Finnair dinner in a grocery store or American Airlines wines online, of course, might not convince enormous numbers of people to go out and buy a plane ticket. But the idea that plane food can become an integral part of an airline's brand is not totally silly. A number of studies have traced links between how consumers feel about the food and beverages served onboard and their overall impression of an airline — finding that customers who are satisfied with the offerings are more likely to fly with that airline again. And customers certainly develop attachments to these dishes: in 2018, when United decided to pull its Dutch stroopwafels from its selection of in-flight snacks, the move sparked a brief consumer uproar.
According to Shashank Nigam, founder of airline marketing firm SimpliFlying, DTC campaigns like the wine subscription service help airlines "keep in touch with their customers at a time when few are flying." And because American Airlines, at least, is offering miles in exchange for customer orders, he said in an email, "this may [be] as much of a strategy to acquire new customers as engaging existing ones."
The pandemic might have brought on the DTC pivot, but this new model — whereby airlines can reach potential flyers through grocery stores or delivery apps — will, in some form, live on. American Airlines has already said that it wants to keep its wine subscription program even post-pandemic. But how big the direct-to-consumer shift becomes is unclear. In an email to Modern Retail, American Airlines said that it didn't have plans to sell anything other than wine directly to consumers. That's because, when it comes to wine, "we've always had a surplus even outside of the pandemic," an American Airlines spokesperson said. "We start planning about a year in advance so we always have more than enough."
Evans, at least, is skeptical that this DTC boomlet will last. "Will it become a long-term thing? I think it's more of trying to desperately establish and retain brand value in the medium term," said Evans. Based on the history, he said, airlines seem to prioritize saving money on food in the end. "I can't really see this having that much potential to a lot of airlines considering how the market is and how it's shaped," he said.
(Photo via Vinesse Wines / American Airlines)