With its pet fashion show, Petco is testing Facebook Live for video commerce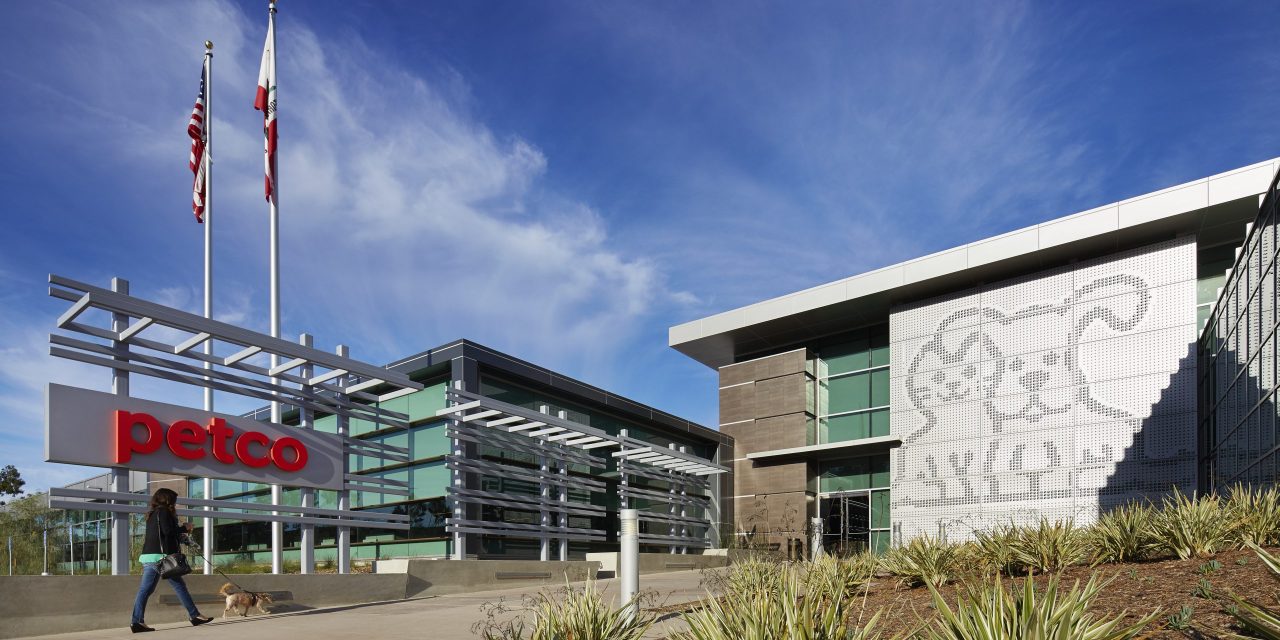 Image via Petco
Petco is the latest major retailer to get into the video commerce field.
This week the pet supplies retailer hosted "Facebook Live: The Perfect Fit," a pet fashion show and dog adoption drive via Facebook Shops. The event marked Petco's first foray into live selling — and featured merchandise from Petco's private labels, Youly and Reddy, modeled by rescue dogs from the LA Animal Services. The fully shoppable livestream was hosted by influencer Arielle Vandenberg, and included interactive components like an audience Q&A.
Petco is one of many retail players testing out livestream shopping, including Walmart and Nordstrom. While it hasn't become mainstream in the U.S. just yet compared to countries like China, moves like these signal that video commerce is starting to pick up steam.
Jay Altschuler, vp of media transformation at Petco, told Modern Retail that the event is the first of an ongoing series of video commerce. "We want to tap into the power of social media and influencer marketing," he said. "We're testing the format to learn how our customers will interact with live shopping." 
Altschuler said that the decision to go with Facebook Live was based on accumulated consumer journey data. "We realized that many of our consumers want to shop the category via social feeds, whenever and however they want." Given that every shown item on the feed was shoppable, he said the hope is to reduce any friction between video content and instantaneous purchasing. 
For Petco, the shoppable fashion show also presented a way to showcase and promote Petco's own brands. Seasonal clothing line Youly, which debut in 2020, and eco-friendly active accessories brand Reddy, which launched in 2018, "were engineered to be millennial brands for the next generation of pet parents," said Altschuler. "The merchandise was designed to be Instagram ready."
The company didn't provide specific goals or metrics for the Facebook Live series. However, Altschuler said the goal is to eventually turn video commerce into a major component of the company's overall marketing strategy. He gave examples of interactive, virtual veterinary services and new product demos as future applications of Facebook Live.
Petco — which recently rebranded itself as a "pet health and wellness company" — went public earlier this year. The retailer's January 2021 IPO followed a year of growth across the pet supply industry. Petco's "digital first" approach in 2020 also included a focus on same-day delivery and wider offerings, including partnerships with DTC startups like Jinx. According to the company, same day delivery now makes up 30% of all online Petco orders. As part of its focus on wellness, the company also stopped carrying shock collars and increased the number of in-store vet clinics.
Commerce has been a big priority for Facebook over the last year — especially its Facebook Shops program, which offers customizable online storefronts for merchants and brands. CEO Mark Zuckerberg recently confirmed that Facebook Shops has over a million active shops, ranging from main street business or big retailers like Petco. As of March 2021, there are also over 250 million people "actively interacting with Shops" every month. According to Facebook's quarterly earnings released this week, the company is still working on further integrating branded ads and customer support tools into messaging tools like Messenger.
Kwon Kim, director of product management commerce at Facebook said that people are becoming more amenable to interactive video commerce. "When shopping, people want to hear from a live person," Kwon Kim said. "So our product strategy is to remove friction via discovery and streamlined shopping features."
Live shopping is certainly having a moment — both on the platform and retailer fronts. Amazon, for example, is gradually building out various livestream features on its Amazon Live page; these include letting brands directly sponsor segments that feature their products, as well as more heavily investing in its Twitch platform. Meanwhile, large retailers like Walmart are also testing the format. Recently, the big box store launched Walmart Cookshop, a shoppable cooking show series featuring celebrities like Patti LaBelle and Sofia Vergara.
Jeffrey Rayport, senior lecturer at Harvard Business School, said that Petco may be a prime candidate to reap the benefits of livestream shopping as it becomes more mainstream in the U.S. "This being an emotional category," Rayport said. "There is room to play and get products into consumers' hands in creative ways."
For Petco, the hope is that video commerce will quickly become a major piece of its marketing strategy. "We believe that moving forward, this will be a key channel to leverage going forward," said Altschuler. "It may be a fashion show today, but the technology can be applied across endless categories and services."