Winc, encouraged by e-commerce growth, files to go public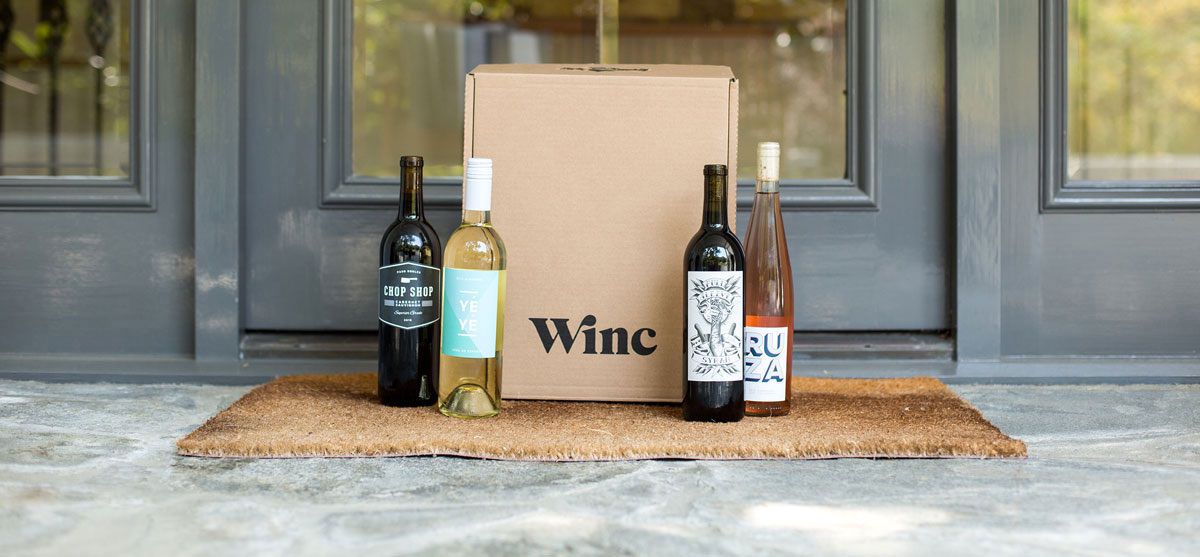 Winc
Winc is joining the parade of consumer startups looking to go public after a year of explosive growth. 
The Los Angeles-based digital wine club launched in 2011, and will be listed on the New York Stock Exchange under the ticker WBEV. The company has raised $54.2 million in funding to date. Winc also had a customer equity program, which raised $16 million as of January and has stopped accepting investments since.
According to Winc's S-1 filing with the Securities and Exchange Commission, the company experienced massive growth during the pandemic. Revenue increased by 77.5% between the end of 2019 and end of 2020 — from $36.4 million to $64.7 million. Revenue jumped an additional 20.4% year-over-year in the first half of 2021. In 2020, Winc sold 430,000 cases of wine via its DTC digital club. Meanwhile, Winc's losses amounted to $7 million at the end of 2020, a decrease from 2019's $8 million in losses. The company is leaning on expanded product offers and more consumers opting to buy their spirits online as a way to both continue growing and reach profitability.
Despite its fast growth over the past year and a half, Winc is a lot smaller than the other consumer companies that have recently gone public or filed to go public. Honest Company and Allbirds, both of which recently filed to go public, had revenue of $300 million and $220 million respectively in 2020. Winc is the latest consumer startup that's opting to go public after a year of explosive growth — even if isn't profitable yet, and hasn't hit the same size yet as other notable DTC companies like Casper and Warby Parker. 
Kate Kalas, e-commerce insights manager at Edge by Ascential, said that Winc's IPO follows a recent trend in which "investors are becoming more and more comfortable with young companies offering a path to profitability, rather than a currently profitable business model." 
The IPO timing is especially interesting, given that Winc's footprint is still relatively small, even within the digital wine space. For instance, DTC competitor Firstleaf currently has about 150,000 active members, according to the company.  Winc said that as of June 30, 2021, it has about 120,000 club memberships.
For Winc, there is a larger unknown as to whether or not consumers will return to their pre-pandemic alcohol purchasing habits, said Kalas. Historically, most wine sales have taken place offline, but the percentage of wine sales that took place online jumped from 8.6% in 2018 to 16.2% in 2020, according to Silicon Valley Bank. 
Winc, whose revenues are largely driven by the DTC channel, rather than the traditional spirits wholesale channel, "faces more uncertainty in that regard than DTC companies in other categories [that have higher e-commerce penetration]" Kalas said.
In the year leading up to its IPO announcement, Winc had been trying to diversify its digital-first model, in part by adding wholesale partnerships, as co-founder Brian Smith told Modern Retail last year. 
Winc is also diversifying its wine portfolio to appeal to more subscribers. This past summer, Winc acquired Natural Merchants, which distributes natural, organic and vegan wines to retailers like Whole Foods and Trader Joe's. The acquisition has resulted in nearly half of Winc's wine SKUs to be made up of natural wines.
The addition, geared at consumers' growing preferences for natural wines, followed Winc's launch of its Wonderful Wine Co. brand in 2020. The line offers "sustainable, low-sugar bottles made with organic grapes and produced and packaged with a low-carbon footprint," according to Winc. 
In August, the company also added its first saké brand as a start to its next category, which it plans to expand. In its S-1, Winc said its platform has potential to sell non-wine alcoholic beverages. "We also believe that our unique, omni-channel platform could be applied to entirely new categories," the company wrote, naming spirits, beer and nonalcoholic beverages as offerings that can increase its market share.
Truett Horne, managing director at the Alvarez & Marsal Consumer and Retail Group, told Modern Retail that as young, digitally-native startups think about their future financing choices, IPOs create a broader base of liquidity and help raise money for their expansion plans.
Horne also noted that with online alcohol sales having benefited from coronavirus-related lockdowns, the category is primed for more exits. "Uber's closing on their Drizly acquisition just days ago is a sign of where alcohol delivery is trending." 
Going public also brings a level of credibility and raises the profile of a company, said Horne. "[An IPO] provides liquidity to scale whether inventory, supply chain, distribution, the ability to partner with national retailers vs. local ones. "