Why Walgreens is launching an in-house delivery program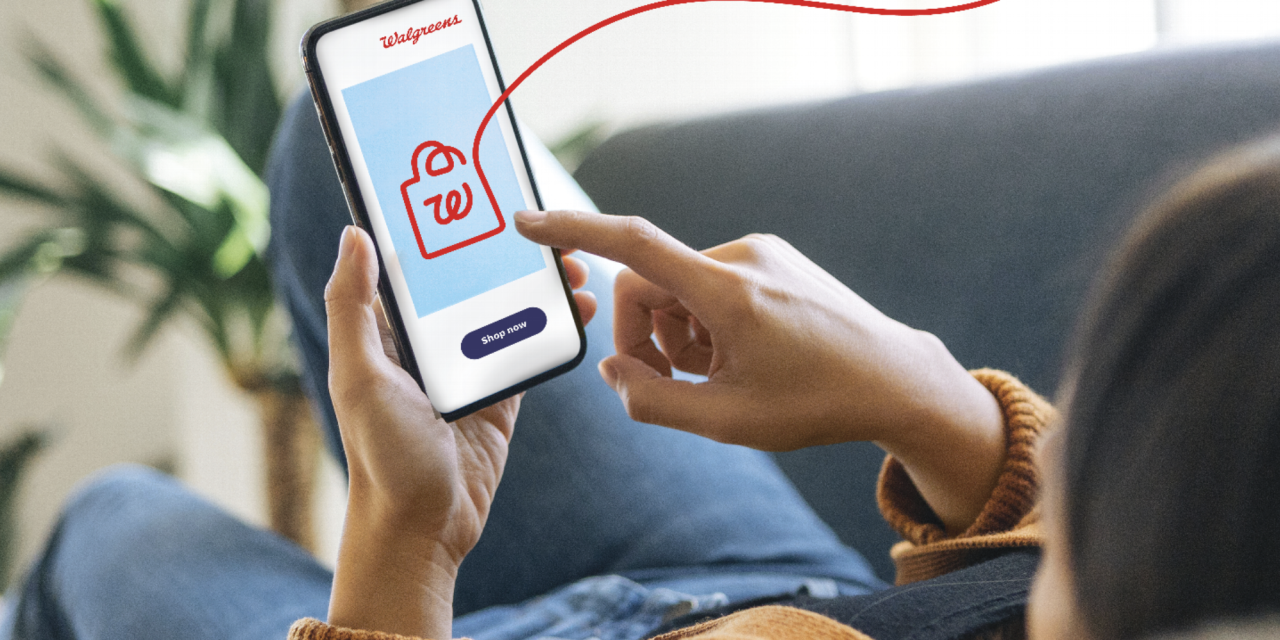 Image via Walgreens
After ramping up same-day delivery last year, Walgreens is looking to bring more logistics in-house.
This week Walgreens is debuting a white label, two-hour delivery service that integrates with its website and app. At launch, it will be available at over 1,000 Walgreens locations. It will encompass about 25,000 retail products nationwide, as well as pharmacy orders. The service will also allow myWalgreens members to earn and use Walgreens cash rewards, which was redesigned last fall.
Stefanie Kruse, Walgreens' vp of digital commerce, told Modern Retail that the new venture builds on the retailer's existing delivery ambitions. Last year, Walgreens rolled out nationwide partnerships with third party services Postmates, DoorDash and Instacart. However, the in-house service will operate separately, and live on top of Walgreens' frontend e-commerce channel. The idea is to continue bringing all of Walgreens' services — including pharmacy and retail drive thru, along with home delivery — into one place.
Kruse said the new in-house service won't be impacting the other partnerships, where customers can still shop select Walgreens assortments. "We're also taking customer learnings from these partners and plan to expand on them," she said, such as providing real-time inventory based on local demand.
Walgreens will be charging a $7.99 flat fee for all deliveries, though there's no minimum order value customers have to place. "The 'under two hour' promise is quicker than most same day delivery, and we find the fee to be competitive based on research," Kruse said. 
Walgreens won't be hiring its own fleet of messengers to deliver orders. Instead, Walgreens store employees will be picking and packing them, which will be collected and dropped off by DoorDash and Uber messengers. This process, Kruse said, is an extension of the in-store and curbside pickup service that stores' staff have been managing since last November. Walgreens didn't disclose details about the agreements with DoorDash and Uber.
This rollout timing coincides with Walgreens' rebounding foot traffic, courtesy of vaccine distribution. Even throughout the pandemic, the pharmacy chain has reported increasing sales. According to its fiscal year 2021 second quarter earnings, revenue increased by 4.8% year-over-year, to $32.8 billion. In 2020, Walgreens generated net earnings of $424 million and a gross profit of over $28 billion. Despite growth of in-store sales, investing in delivery is part of the retailer's long term roadmap of catering to customers, said Kruse.
Delivery is one way for drug stores like Walgreens to compete with big box retailers. For example, Target has been streamlining its own delivery fulfillment by building out sorting hubs. Meanwhile, Walmart is continuing to build out Walmart+, the delivery-focused membership program it launched last year.
Tim Mason, CEO of digital marketing provider Eagle Eye Solutions, said that while the surge of delivery and click-and-collect adoption we saw at the beginning of the pandemic may not last, convenience will keep many customers relying on delivery.
Mason added that there are also advantages to retailers building a white label service, especially as competition for customers increases. "You can gain deeper insights into customer activity, preferences and patterns," he said. For Walgreens, integrating delivery with its membership program will allow for more direct control over marketing and merchandising through its native app, Mason said.
Delivery is also a way to strengthen the MyWalgreens customer engagement through personalized profiles, Kruse said. The company is currently working on building more discovery tools, such as customized content and suggestions, to accompany delivery pages.
Eventually, Kruse said, the platform will surface relevant basket add-ons that help increase order sizes and improve delivery margins. "The goal is to have customers add on a lipstick or candy bar while getting their health and wellness essentials," she said.