Why Thrive Market isn't focused on bringing customers in with promotions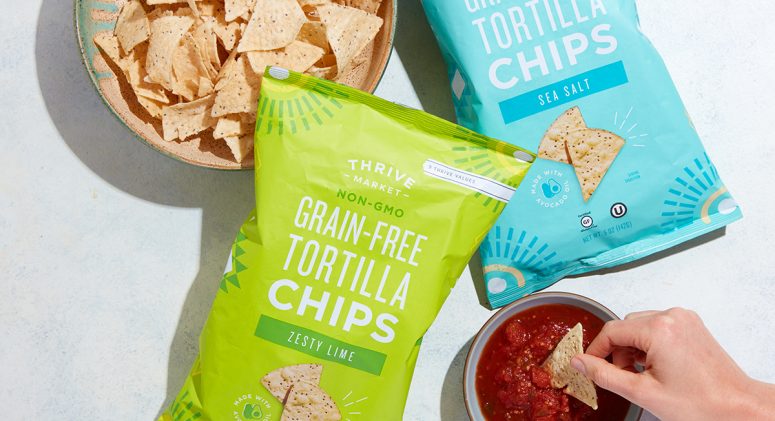 Help us learn more about you and your job. Take our short audience survey now for a chance to win a $25 Amazon gift card.
---
In focusing on customer loyalty, online grocery store Thrive Market is de-emphasizing one-time promotions and purchases.
"Historically we focused on incentivizing purchases," said Sunil Kaki, the company's svp of marketing at the CommerceNext conference this week in Manhattan. "Now we're trying to understand what are the driving behaviors that are not transactions."
According to Kaki, there are certain behaviors the company analyzes that are better indicators of driving consistent sales. Thrive tracks how customers engage with content, how they interact with the online Thrive community, as well as other digital actions that the online marketplace has deduced as indicative of potential high value.
These include specifics like app downloads, which Kaki said proved to be clear indicators of customer loyalty. The company also analyzes customer interactions to figure out areas of improvement. For example, Thrive uses sentiment analysis on its member services conversations to figure out what members are saying. "We listen for the word 'love,' Kaki said. "Not 'like,' not 'convenient,' not 'cheap.'"
Thrive Market is a hybrid Whole Foods and Costco — it sells natural and organic grocery items, focusing on the products' quality and known supply chain. As Digiday wrote earlier this year, the online grocery store has positioned itself as a better alternative to Whole Foods post-Amazon acquisition. "When you think about the Amazonification of Whole Foods, Amazon bought it for the real estate, and it's tried to make it more accessible for everyone. That means you're going to see different products on the shelves," said co-founder and CEO Nick Green at the time.
Thrive's subscription model is one of its major differentiators from the Amazon-owned chain. The company charges members $60 a year to gain access to its selection of goods — which range from frozen foods, wine, canned goods and health and beauty products. In turn, they get cheaper prices on high-end items. Last March the company said it had 500,000 subscribers and over 6,000 products on its marketplace.
As the company continues to scale, it's been looking to both find new customers and keep old ones. "Renewal is the end prize," he said. Thrive used to focus on getting customers to buy things in the hopes that it would lead to more purchases in the future. "The folks that are highly incentivized by offers," he explained, "don't turn into a long-term customer." This has caused him to rethink how to do customer acquisition as a whole — since, for most online retailers, the idea is to get someone's attention by offering a cheap product that will reel them in. "If you do it the same way of traditional acquisition — offers offers offers," he said, "that is the wrong way for engagement."
Given the price of entry of the service and its business model, traditional methods around customer acquisition weren't working. "Customer acquisition is really, really difficult," said Kaki. When Thrive focused on just getting people to make one purchase, the company didn't get the intended effect. It may have seen people gravitating toward products, but they weren't sold on the entire platform. Now, it's pivoted and focused on community and engagement.
The company has raised over $161 million in venture capital, including a $111 million Series B in 2016. Its slow and steady customer acquisition drumbeat may give some investors looking for quick scale pause. In the company's eyes, this strategy delivers better and longer-lasting returns.
It's a long game, Kaki said. "The biggest thing I've had to learn is patience." This required him to change his mindset; "It's easy to do the promos and discounts, much harder to create an experience, tell the right story. That's the value prop we're giving in the world of Amazon."