Why the holidays may upend American malls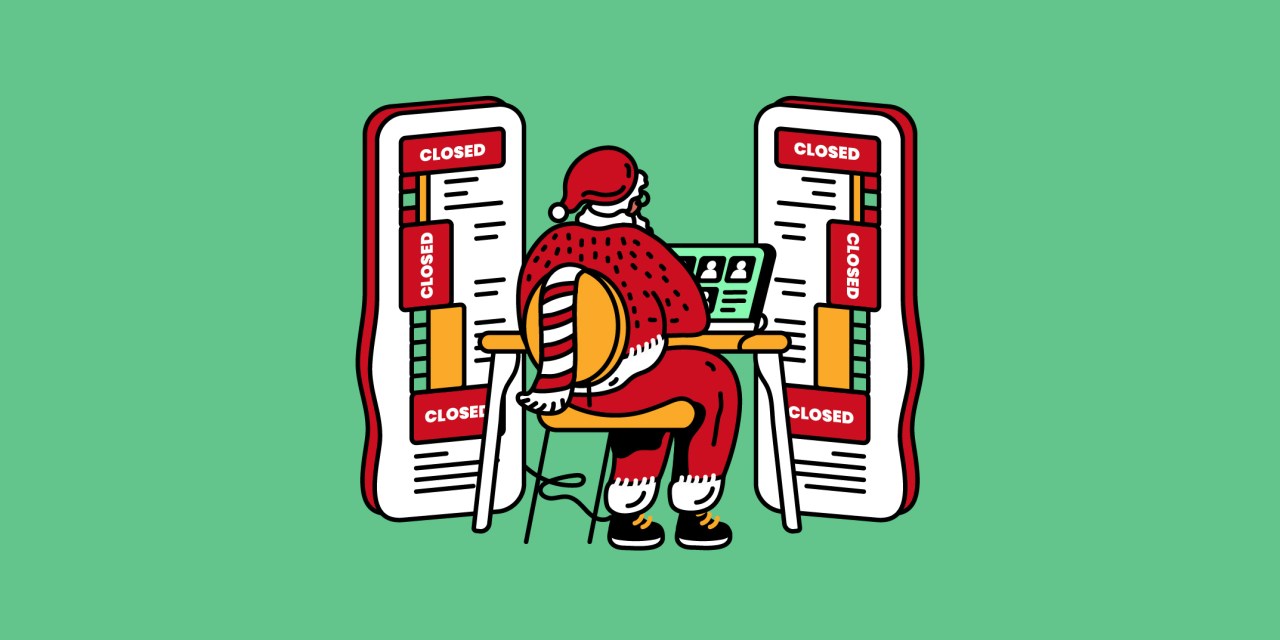 This story is part of a week-long Modern Retail editorial package looking into this year's holiday season. Retailers have suffered over the last six months, and many are pitting their hopes on this last quarter. In this series, we look at what's changed and what it means for the retail industry in the years to come. 
Malls have been struggling for awhile now, but this holiday season may bring about a whole new reckoning.
The average U.S. mall-based retailer store margins have been steadily decline, per Morgan Stanley, but this year they are expected to hit -1.7%, compared to 8.0% in 2019. For comparison, non-mall-based retailers margins went up between 2007 and 2019, and are expected to eke out a slight positive at 0.9% this year. For the stores that remained in malls — namely department stores — the holidays presented a way to make up for dwindling revenue. But over the last few years, holiday shopping patterns have shifted.
This is all coming to a head now. As more people shop online, traditional mall tenants find themselves in a lurch. Sales have plummets, many have gone bankrupt. And the only time of year that usually cushions the blow may leave malls worse off than before.
The biggest shift is in volume. The holidays used to be a steady stream of increased sales, beginning in November. Now, most of the sales happen during two distinct periods. "The U.S. has been migrating over the last five years away from a holiday season to a holiday barbell," said Bryan Gildenberg, senior vp of commerce at the Omnicom Retail Group. That is, most retailers now see outsized in-store holiday sales the week of Black Friday as well as the week before Christmas.
During a pandemic, that presents big problems. "It puts an enormous amount of pressure on malls," said Gildenberg. "If you're going to do a significant amount of volume in a short period of time, it's very hard to create a good customer experience." And if society is expected to be socially distanced, it means people won't want to shop in stores during these peak times.
What this means in the short-term is that the convenience malls used to represent — the ability to buy an item quickly amid a sea of other shoppers — is no longer appealing. Much of this has to do with what the malls used to represent. For years, they were shopping destinations that relied on one to a few big anchor stores to bring in foot traffic. For the most part, those were large department stores, like J.C. Penney and Macy's. Now, many of those stores are filing for bankruptcy, as well as closing doors. Over the last year, over 7,500 stores have closed as a result of poor performance and restructurings. In a recent report, of the 1,110 malls that Cowen's looked at, it estimated 20% of them would close in the coming years.
In Gildenberg's eyes, this year's holiday season shows just how flawed the current model is. Anchor stores, he said, are true to their tile; "it's a big heavy store that sticks to the floor and keeps you from moving." The challenge, he added, is that "the mission in which you are going to that store is often relatively self-contained." That problem is even more acute post-coronavirus, since shoppers are trying to avoid public spaces as much as possible.
Right now, that means many malls are rethinking their overall programs. For example, last April American Dream — the East Rutherford, New Jersey-based mall that opened only a year ago — said it would be changing its tenant mix to be focused more on entertainment than retail. Before, the mall wanted the destination to have 55% entertainment sites and 45% retail, this spring it upped entertainment to 70% and lowered retail to 30%. That means fewer retail anchors and more new programming. Early data shows that may have worked as numbers from Placer.ai say that shoppers numbers at the mall are at their highest since last February.
Meanwhile, malls are trying to showcase to shoppers that they can be safe during global health crises. Albert Mulet, assistant general manager at Gulfstream Park Village, a 250 acre open-air mall in south Florida, said that tenants have been showcasing that they are far apart from each other. "Our local tenants are prepared to handle your typical brick and mortar customers," he said, adding that they've been reducing products on the floor as well expanding their ability to fulfill digital orders. Sales typically go up 25% at the mall during the holiday season, though he isn't making any such claims this year. "There's so much uncertainty and it's very hard to predict," he said.
The biggest change is trying to understand what the new shopping patterns are, and attempting to provide adequate services to meet them. "We're going to have to go with the flow as we get into the holiday season," said Mulet. "We do know it's going to be challenging — and we're going to have to adapt."