Why retailers like American Eagle are buying up supply chain companies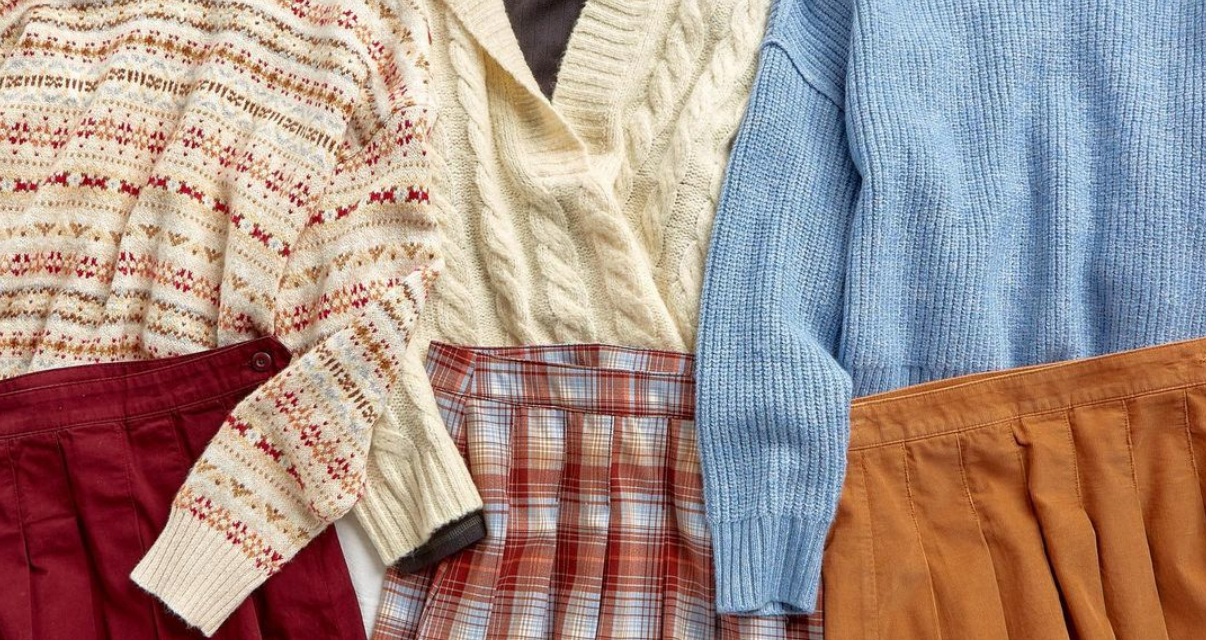 American Eagle on Instagram
To manage supply chain constraints, some retailers are opting to buy up their own fulfillment and shipping infrastructure.
The retailer American Eagle announced this week that it had acquired the fulfillment operator Quiet Logistics, a company that runs eight fulfillment centers across the U.S. and that works with Peloton, Away and Outdoor Voices, for $350 million. It's the second recent logistics acquisition for American Eagle, which in August bought AirTerra, a shipping solutions provider.
Those acquisitions signal a philosophical shift across the retail sector. Many retailers — including American Eagle — used to be comfortable outsourcing their logistics operations to third-party companies. At the end of last year, American Eagle reported having its own distribution centers in two U.S. cities, and one in Canada. The rest were contracted out to third parties. But as supply chain disruptions threatens to put them on the sidelines, now they are increasingly trying to bring those operations in-house.
Looking at the supply chain fallout from the pandemic, "if it has done nothing else, it has shown that ownership is the key, that's the ticket," said Terry L. Esper, a professor of logistics at Ohio State University.
Esper said that, for years, retailers — especially small- and mid-sized retailers — have tended to outsource much of their supply chain and warehouse management to third-party companies. But the current supply chain crisis is forcing many third-party operators to be selective about who they do business with. As of its 2020 end-of-year filing, Abercrombie & Fitch, for example, had only two of its own distribution centers, but it has since built a distribution center in Phoenix that the company said "is intended to replace" its third-party fulfillment contractor in the area.
In moments like this, where third-party logistics providers are overburdened, Esper said they tend to prioritize their biggest clients. The Walmarts of the world may not see major disruptions, given their size and influence, but the American Eagles might. "When capacity gets very tight, when labor gets very tight, a lot of these 3P companies have to start thinking differently about how they engage with their customers or clients," said Esper.
For American Eagle, he said, the benefit is they get assurance that their products will be fulfilled and prioritized above the others, rather than have to battle over pricing and capacity swings along with other retailers. Owning Quiet Logistics means "they get first priority, they are the retailer that gets assurance," he said.
Quiet Logistics said that it would continue to operate independently within the American Eagle umbrella — meaning it would work with outside brands and retailers even after the acquisition is complete. The result might look a bit like the way Target operates Shipt, the same-day delivery service it bought in 2017: Shipt continues to contract with retailers like CVS, but it is still fundamentally Target's in-house service.
What makes American Eagle unique is that it's one of the few smaller retailers to make a big logistics acquisition. Last year, American Eagle reported $1.31 billion in revenue, so $350 million represents a sizable chunk of cash for a company of that size. Yet Esper said that its decision to buy out a logistics company, rather than continue to contract with it on a third-party basis, could well be one that other, similarly-sized retailers choose to follow.
There have certainly been other recent high-profile logistics acquisitions. Right as the pandemic struck last March, Costco bought the supply chain solutions company Innovel Solutions for $1 billion. Panasonic, meanwhile, announced this year that it would buy the supply-chain software company Blue Yonder for $6.5 billion.
But the main way retailers are attempting to own more of their supply chain is less through corporate acquisitions than through one-off infrastructure deals. One way this phenomenon is manifesting is in container shipping. Whereas retailers typically rent space on a large container ship that they share with many other customers, the retailers with deep pockets are increasing paying to charter their own ships. Walmart, Amazon and The Home Depot have all chartered ships in recent months.
Another prominent example is in retailers leasing their own warehouse space for the first time. Buoyed by rising e-commerce demand, retailers are spending big on industrial real estate. According to the data provider CoStar Group, the 25 top U.S. retailers leased 38 million square feet of industrial real estate in 2020, more than double the same figure in 2019 (18.8 million square feet). Doug Ressler, a business intelligence manager at the property management company Yardi, told Modern Retail in July that "companies are considering huge capital investment in new facilities" because of the rise in e-commerce.
Yet as much as the Quiet Logistics acquisition tells the story of retailers attempting to assert more control over their supply chain to better manage shipping crunches, Esper speculated that it could signal a new direction for American Eagle — and for other mid-sized retailers generally. Now that these retailers own a logistics company, they can also start selling logistics as a service to other companies.
"To me, this is a big shift in their business model, shifting from such a heavy emphasis on being just an apparel retailer to being more of a retail solutions provider and also an apparel retailer at the same time," Esper said. "I believe what we're seeing with this American Eagle story is an indication of potentially where other retailers might head."