Why Pinterest's commerce strategy is focusing on small businesses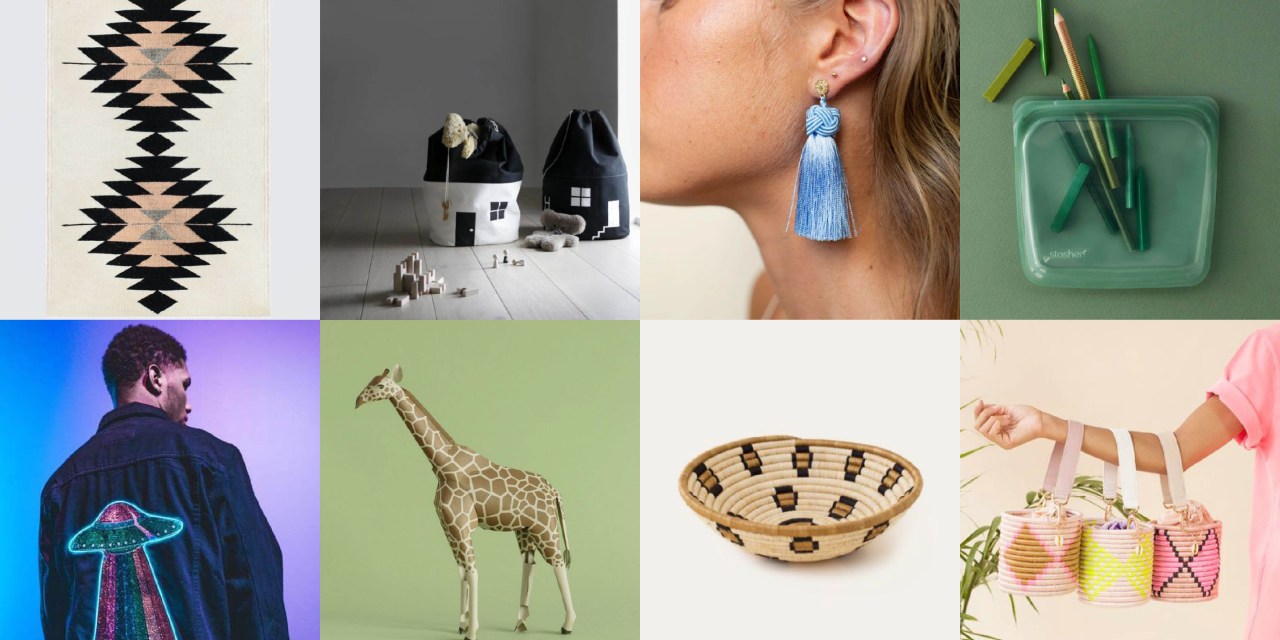 Pinterest's quest to chip away at the online ad dominance of Facebook Google trundles on.
This week, the social platform announced a new profile page called Pinterest Shop. It's essentially a destination for select small brands to show off their products. The roster of businesses featured is curated by Pinterest — users scroll the list of shops and can click on their uploaded catalogs. Currently, Pinterest is featuring 17 U.S.-based businesses, but the company said it hopes to expand the Shop program to more businesses, as well as look internationally.
This is all part of Pinterest's ongoing ambition to offer marketers an alternative to Google, Facebook and — increasingly — Amazon — for their digital ad budgets. Customer acquisition costs for digital brands are rising considerably, and marketers are looking for new platforms to test out as a result. While Pinterest Shop may seem like a small update, it's another example of the platform following the Google and Facebook playbook by courting small and medium-sized businesses, said eMarketer principal analyst Andrew Lipsman.
According to Colleen Stauffer, Pinterest's head of global business marketing, this new shop is part of an overall strategy to "bring more merchants onto the platform." After launching shoppable posts and the ability to upload entire product catalogs earlier this year, the company has been trying to get more retailers to test it out.
Stauffer said that the early results of this commerce move been positive. The number of product catalogs uploaded by retailers has increased by 75% quarter-over-quarter. In all, the clicks retailers have seen to their sites has increased by 3x year-over-year, she said. Pinterest's sales growth has been increasing, and it's been trying to pitch itself to a variety of businesses — from large retailers like Walmart to smaller DTC players.
Part of its mandate has been educating businesses about how its platform works and why users turn to it. Pinterest has 322 million monthly active users — most of whom use it for slightly different reasons than Facebook or Instagram. "People come to Pinterest with an open mind," said Stauffer. Pinterest sees this as a strategic differentiator as users are looking to discover new things on the platform. "Because they are not intentional," she said, "they are more likely to click."
According to eMarketer's analyst Andrew Lipsman, properly explaining and measuring Pinterest's appeal to users has been difficult. "Pinterest is great in the middle of funnel," he said, yet that's the "hardest part of advertising to account for and measure accurately." Which is to say that people take to Pinterest and look at brand pages to learn and discover more about the businesses — but unless they buy the product instantly, it's impossible to attribute whether or not the Pinterest presence led to the sale.
Still, marketers may be becoming more amenable to the platform, given the increasing prices of Facebook and Google. "They're gaining more traction with existing advertisers," said Lipsman. The next hurdle isn't just to get big advertisers to use it but also offer self-serve tools that smaller businesses can use too. Pinterest, he said "needs to start tapping into self-serve and small-to-medium-sized businesses. That's what made Facebook a powerhouse."
This new Shop, then, is a clear way to show off its ad products to smaller businesses. "We've had a pretty big focus on small businesses over the last year," said Stauffer. This Shop is a way to showcase some of the more unique brands Pinterest sees using its services. The company, she said, is "thinking about right now how we really expand this page."
This is likely just the beginning. More so-called secondary platforms — like Snap and TikTok — are becoming more than just part of brand's exploratory budgets. Companies like Pinterest see this opportunity as a way to build out more ad products and pitch itself to these brands. Facebook and Google, said Lipsman, are "no longer low-hanging fruit or easy ROI." For marketers, he went on, "it's getting harder and harder — [now] you start looking elsewhere and you look to diversify."