Why online marketplaces are trying to bring click-and-collect to small businesses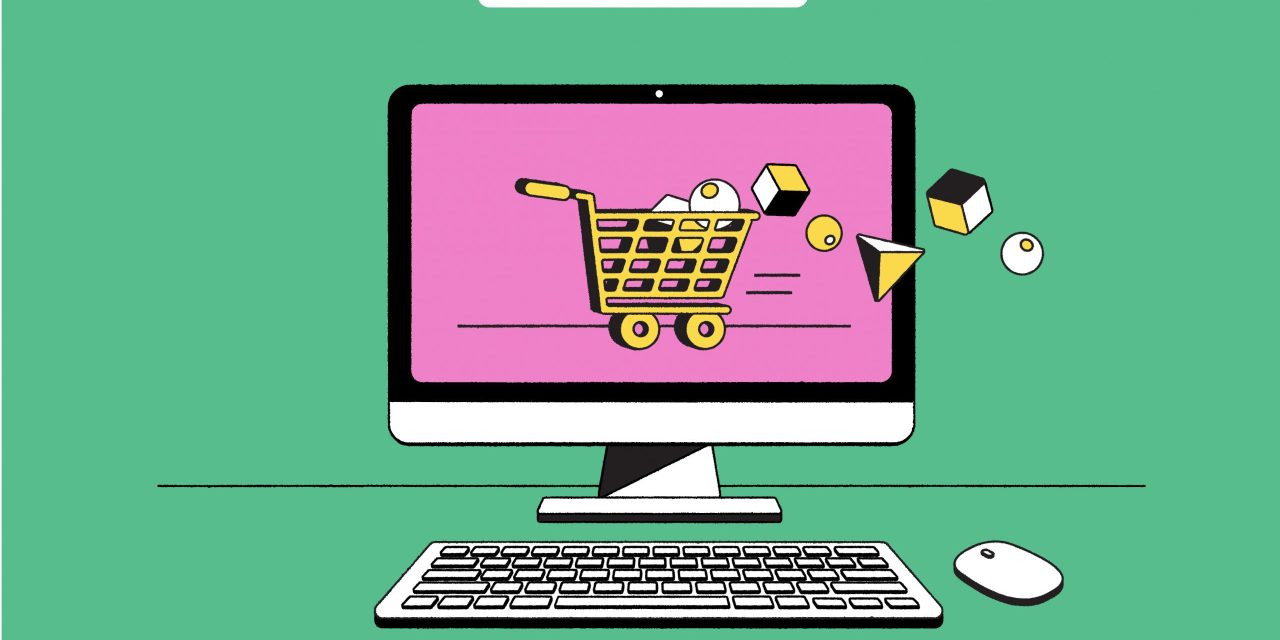 As big retailers lean further into in-store pickup, even some e-commerce-focused players are looking to diversify beyond exclusively home deliveries.
In the U.K., eBay announced in November that its third-party sellers would no longer have to send all of their wares directly to customer homes. The online marketplace partnered with a pickup locker network called InPost; through the partnership, sellers can drop off their products at an InPost locker, and InPost will deliver it either to a customer's home or to a pickup locker nearest to them. InPost has 2,500 pickup lockers in its network, many of which are located near gas stations or major grocery stores like Tesco or Lidl.
The InPost partnership is targeted toward hobbyist eBay sellers who don't have the volume of products to negotiate with parcel delivery carriers, but it is one in a series of examples of marketplaces trying to bring pickup options to online-focused brands and merchants. Amazon, as well as the ultra-discount online marketplace Wish, have each added local pickup programs in the past two years. 
The rise of these services dovetails with a growing click-and-collect phenomenon: according to a Financial Times report, nearly 20% of online orders in the U.S. this year were picked up at a store, up from 16.8% last year. Now eBay is joining Wish, as well as a number of e-commerce services, to make that model accessible to a much wider number of brands — including those that don't have their own physical stores.
Though in-store pickup has grown rapidly over the last two years, almost all of those pickup orders still flow to a few large companies. In 2020, Walmart, The Home Depot, Best Buy, Target, Lowe's, Macy's and Nordstrom collectively accounted for 64% of all click-and-collect sales in the U.S. For those large retailers, this amounts to huge savings; Target said last year that it saves 90% on costs when customers pick up products in its stores versus having them shipped to their homes.
Online platforms test out new fulfillment options
Now, e-commerce marketplaces are joining in. The hyper-discounted e-commerce marketplace Wish, for instance, has been pushing its Wish Local program, in which small businesses can sign up as pickup centers for online-only products purchased on Wish. 
Customers buy an item on Wish, and they get a notification when it reaches a local Wish Local partner store. (As of April 2021, Wish claimed to have more than 50,000 partner stores worldwide.) Wish's retail partners earn $.50 per package — Wish, in turn, said it saves 20% on the cost of each delivery when customers choose pickup.
Even Amazon is moving to broaden its click-and-collect offerings to smaller businesses and retailers. The company in October announced the rollout of its Local Selling program, a component of which allows third-party sellers to select in-store pickup as a fulfillment option. That program is, for now, mainly aimed at sellers that already have a brick-and-mortar presence, rather than third-party sellers that are purely focused on e-commerce.
BigCommerce, meanwhile, has plugins like RandemRetail that lets brands with a physical store presence add a pickup option to their websites. Sharon Gee, vp of revenue growth at BigCommerce, said that adoption of plug-ins for click-and-collect is "certainly increasing" in general across BigCommerce. Sellers are trying to offer as many different ways as possible for consumers to receive their purchases, because "you can see an increase in conversion when you offer those kinds of solutions," she said.
Keith Anderson, svp of strategy at e-commerce growth platform Profitero, echoed that idea. When small businesses offer pickup, he said, "it's really only about: is there a segment of our customers that maybe doesn't feel secure having things delivered to their home?" 
Online brands join in
Other programs are focused more on e-commerce-only brands. FedEx, for instance, has a program called FedEx Hold at Location that gives customers the option to pick up orders at a FedEx location, rather than pay for those orders to be shipped directly to their houses. Some technology systems, like the software company ShipperHQ, integrate with FedEx Hold at Location and let customers select it as an option at checkout on Shopify and BigCommerce stores. 
Shipping to commercial locations is certainly cheaper for both customers and businesses than bringing a product all the way to each customer's house. Many delivery companies tack on residential surcharges for last-mile delivery. Most residential surcharges amount to around $4 per order. Especially for inexpensive items, that $4 drop in the cost of delivery could make a difference in whether customers place the order. 
A startup called Via.Delivery is also trying to bring the pickup model to more online-only brands. Via.Delivery integrates with Shopify stores at checkout to offer customers pickup alternatives at physical locations in their area. (The company said it works with "150+" stores.) 
Mitchell Nikitin, founder of Via.Delivery, said that the company has 23,000 physical partner stores where customers can pick up orders. So far, most of those pickup locations are major chains with pickup services that they offer to businesses — like Walgreens and FedEx Office & Ship Centers — but the company said it's working to make more contracts with mom-and-pop businesses that see pickup orders as a way to increase foot traffic. Nikitin said that he's offered some businesses small flat payments per package that is picked up at their store — no more than $.75 per package.
For now, all of Via.Delivery's clients have elected to ship their products to the brick-and-mortar stores themselves — and while shipping to a commercial location does save them residential surcharges, they are still ultimately paying a potentially cross-coast shipping rate. (Via.Delivery is also offering its own shipping service, though no client has signed on yet.) 
The extent to which click-and-collect makes sense for brands also depends heavily on the product they're selling and the category that they're in. "If you sell huge margins of coffee filters where the margin is super low, there might be very different economics of pickup lockers versus shipping to the person's home," Gee said. "It totally depends on what the margin is."
Correction: An earlier version of this story misstated the number physical store partners Via.Delivery has. It has since been corrected.