Why mall owners are buying struggling retailers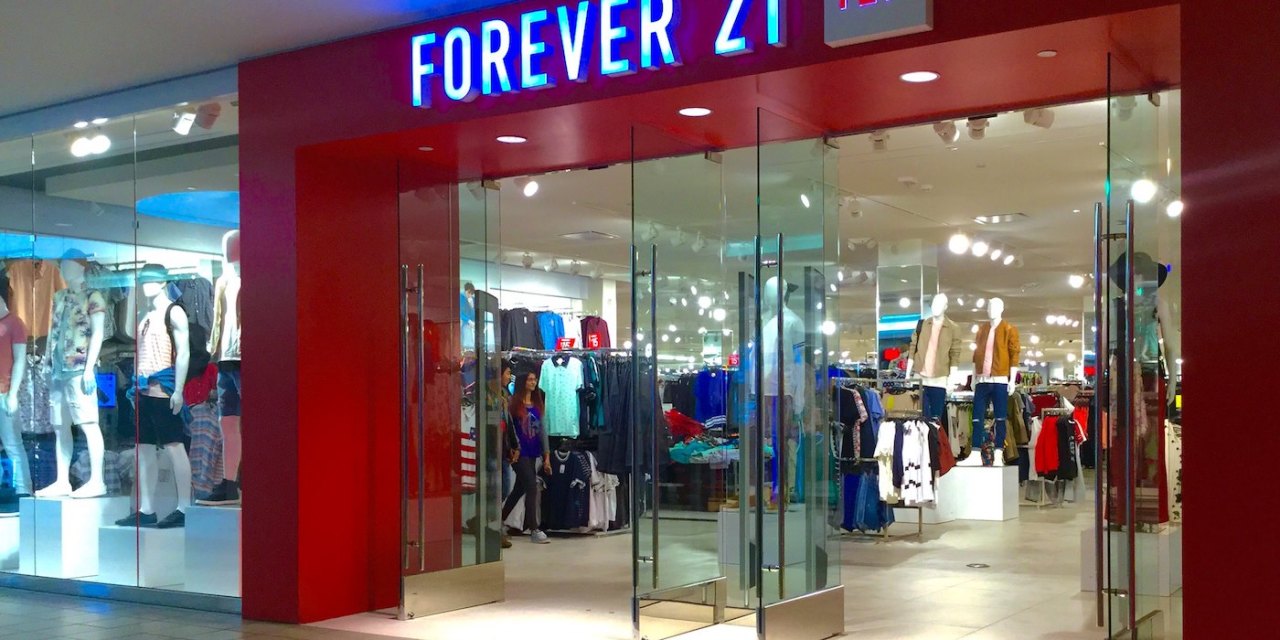 Mall owners are looking to bail out some of their tenants as more struggling brick-and-mortar retailers declare bankruptcy.
On Monday, fast fashion retailer Forever 21 announced that it had struck a deal to sell its retail business to a group of acquirers that included Simon Property Group, Brookfield Property Partners, and Authentic Brands Groups, for $81 million. In September, Forever 21 announced that it was filing for Chapter 11 bankruptcy protection, and would be closing up to 350 of its 815 stores. Other potential acquirers have until Friday to file counter offers to the bid led by Simon, Brookfield and Authentic Brands Group.
Mall owners like Simon are seeking to diversify their revenue streams as more shopping is done online, and as some of their largest tenants are struggling to remain profitable. In March, Simon announced it was partnering with Rue Gilt Grouep to launch a new discount shopping platform that's meant to digitally recreate the experience of visiting an outlet mall. It's also increasingly leasing some spaces that were previously occupied by retailers to hotel and office companies.
But, as more of its biggest brick-and-mortar tenants go bankrupt, the best way for Simon to ensure that its storefronts remain occupied may be to buy some of its tenants that have declared bankruptcy. Simon Property Group CEO David Simon said in July that "we're only going to buy into companies that we think have brands and that have the volume that is worth doing it."
"I think we are going to see more of [these deals]," Ken Morris, retail analyst and founder of Boston Retail Partners.
The bet by Simon and Brookfield here is that, if they are able to turn around Forever 21 with the help of Authentic Brand Groups, they won't lose as much money as if Forever 21 went completely out of business. When Forever 21 filed for bankruptcy in September, the company wrote in court filings that it owed Simon and Brookfield $8.1 million and $5.3 million respectively.
"Once you get below a certain occupancy rate, the mall is going to die," said David Naumann, vice president of retail marketing for consulting firm enVista. "So [mall owners] have to figure out some way to save some of these tenants."
This isn't the first time Simon, the largest mall owner in the U.S., has acquired a tenant. In 2016, Simon teamed up with Authentic Brands Group and General Growth Properties which is now owned by Brookfield, to buy the Aeropostale brand out of bankruptcy.
In total, Simon Property Group spent $33 million for a 44% stake in Aeropostale, and David Simon said during the company's second quarter earnings that the brand was expected to do $65 million in EBITDA that year. "We've made a ton of money on Aeropostale, and we love being partners with Authentic Brands Group," he said at the time. Simon Property Group has not broken out exact sales numbers for Aeropostale since acquiring a stake in it.
Authentic Brands Group is primarily known for acquiring brands that it thinks has licensing potential, and through licensing has expanded Aeropostale's international store fleet to 350 stores, which allows it to spend less money operating its store fleet.
Since Simon and Brookfield are the landlords overseeing most of Forever 21's remaining locations, they can give the retailer discounts on rent, shrink some of their remaining stores and/or close enough unprofitable locations to help Forever 21 return to profitability.
As of last July, Forever 21 was Simon's seventh-largest tenant in terms of how much rent it brings in. At the time, just under 100 of Forever 21's properties were located in Simon's malls.
One of the unique challenges Forever 21 presented was that it had some stores that ran up to 100,000 square feet, which would have been difficult for malls to lease out to another retailer. Forever 21 acquired some of these larger spaces after winning a bid in 2009 to take over 15 spaces previously occupied by now-defunct department store chain Mervyns.
It takes more than just shrinking real estate costs to turn around an unprofitable retailer. Analysts say that Forever 21 has also struggled in recent years with correctly merchandising its stores, and responding quickly enough to fast fashion trends. So the success of Forever 21 post-bankruptcy also depends on who the acquirers bring in to manage the company.
Forever 21 has been overtaken in popularity by other fast fashion retailers like H&M and Zara in recent years. But Alex Goldfarb, managing director of Piper Sandler & Co said that the brand is still a traffic draw.
"It's fast fashion, with a low price point and high turnover product," he said. "Something that keeps people coming back to the mall that's a good thing."
But, as with the Aeropostale acquisition, perhaps the biggest draw of the Forever 21 deal is that Simon Property Group will be spending just a fraction of its $40.8 billion market cap, should the bid go through at $81 million.
"Forever 21 was once a $4 billion retailer — they are essentially getting it for $100,000 a store," Morris said.