Why Lowe's is leaning on professionals to grow holiday sales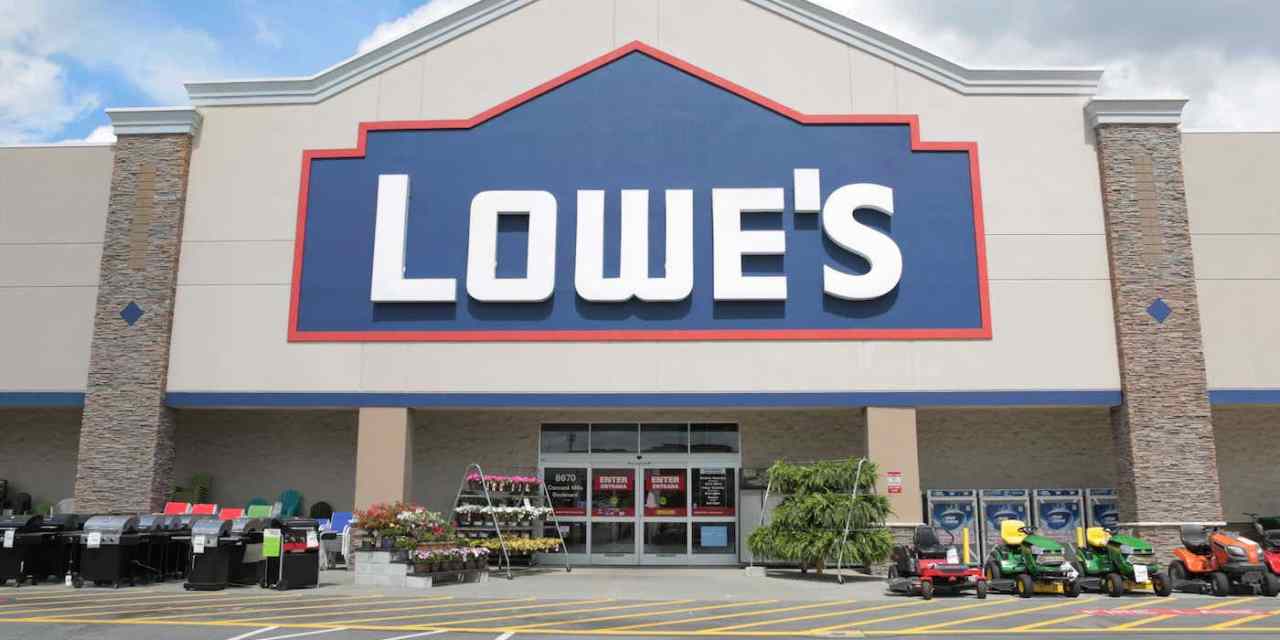 Lowe's is doubling down on its promotional campaigns for professionals during the holidays as DIY mania fizzles out.
The home improvement retailer is launching a pro ambassador program and a "pro toy catalog" designed to showcase its products for small to mid-sized business owners. Lowe's is looking to capitalize on a projected rise in b-to-b sales as pros stock up on the tools they need for a busy new year, Fred Stokes, Lowe's svp of pro sales and services, said in a press briefing.
Though Lowe's has been actively chasing pro customers for the past two years, the segment has become more valuable of late amid fears of a slowdown in the DIY market. Despite a rise in retail sales in September, monthly sales for building material and supplies dealers dipped 1.92% from August and 6.09% since July, according to the Census Bureau. Lowe's has cited improvement in its pro business — which saw year-over-year comps of 21% in its second quarter — as signs of its diversifying revenue. 
However, pros still account for 25% of Lowe's' sales mix, Stokes told Modern Retail — a figure it has quoted for the past several quarters. Comparatively, they make up more than 40% of rival Home Depot's customers, according to Amar Singh, senior director at analysis firm Kantar Consulting.
To boost those numbers, Lowe's is increasing its communications with professionals in order to shape more parts of its pro offering with their feedback. As part of its new pro ambassador program, the retailer is working with cross-industry representatives — including carpenters, electricians and remodeling experts — to test products and forecast trends. "This is a direct line of communication with pros," Stokes said.
Specifically, Lowe's appears to be using the venture to draw more attention to its unique products such as Flex, the cordless power tool brand the company exclusively launched in the spring. In addition, Lowe's is launching a catalog for pros online and in-store. The shoppable guide will feature gift ideas, deals and anecdotes from ambassadors.
Pros are also part of Lowe's' outsized holiday campaign. Alongside a month-long promotional event dubbed "Provember," the retailer is gearing up to roll out in-store demos and Black Friday deals aimed at b-to-b customers. As part of its Lowes for pros loyalty program, the company will offer new sweepstakes in the coming weeks, with additional rewards and benefits in the pipeline.
While Lowe's refused to disclose how many loyalty members it has, Stokes said the program  — which it launched last year — was "tracking right where we want to be" and seeing "sign-ups every day." 
According to Kantar's Singh, maintaining promotional frequency with pros through its loyalty program and other incentives is a central part of Lowe's data-driven strategy. Having moved its e-commerce system to the cloud in 2018, the company is leveraging that rich information to create "mobile and website touchpoints" and work on its "audience segmentation," he said. Singh also expects this shift to eventually be reflected in-store as Lowe's customizes layouts and merchandising to cater from pro to DIY shoppers.
Stokes insisted that the new initiatives were more than a data play. Instead, the goal was to act on the valuable input the pros provided. "Feedback is a gift," he said.