Why Lowe's is expanding beyond hardware to capitalize on holiday sales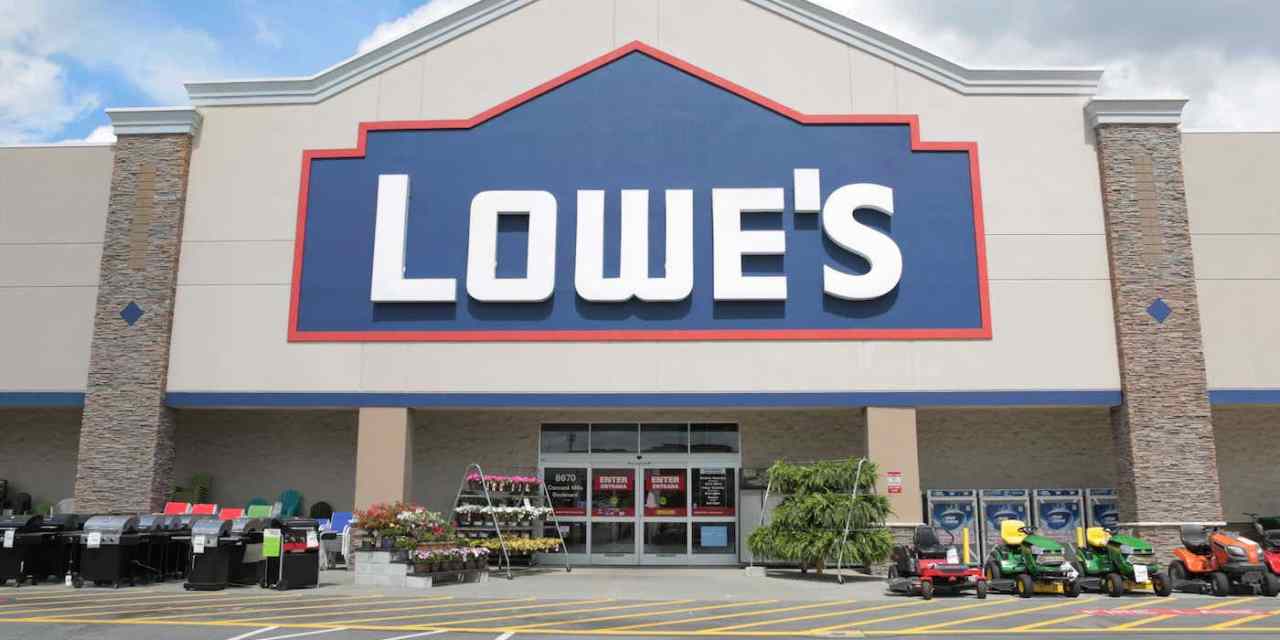 Lowe's has been one of the few brick-and-mortar retailers to see a consistent sales increase during the pandemic, after being declared essential in the spring. Now, the company is hoping to use the momentum to get more people to think of Lowe's as a place to buy their holiday gifts.
During a virtual press conference, Lowe's chief marketing officer Marisa Thalberg and executive vice president of merchandising Bill Boltz outlined the home improvement retailer's plans for the holidays. Lowe's plans to market itself as a gift-giving destination by increasing its assortment of products online in categories like fitness, cookware and toys — while carrying some brands like Crayola and Razor Scooters for the first time. The company is also offering delivery of fresh Christmas trees for the first time.  "Statistically, we've seen a focus on home like never before," Thalberg said. "In the year of the home, Lowe's is a total home gift-giving destination."
Lowe's has benefitted from people spending more money redecorating their homes throughout the coronavirus pandemic. At its second quarter earnings in August, the retailer reported that revenue was up 30% year-over-year, while online sales were up 135% year-over-year. That ostensibly gives Lowe's a chance to encourage customers who bought from Lowe's website for the first time during the pandemic to also buy their holiday gifts this year from Lowe's for the first time. But Lowe's will face stiff competition, as seemingly every big-box retailer — from Target to Walmart — is centering its holiday strategy around carrying more gifts for the home. "Home only becomes more important in the back-half of the year," Kohl's CEO Michelle Gass said during the company's second quarter earnings in August.
Historically, spring, rather than the holidays, is the busiest time of year for home improvement retailers like Home Depot and Lowe's. Surveys consistently find that big-box retailers like Target, Amazon and Walmart are the most popular places for holiday shopping. But this year sales of home goods are projected to rise more than that of other product categories, as some shoppers are still hesitant to leave their homes due to increasing coronavirus cases. That puts retailers like Lowe's at a better position to win over more holiday shoppers. Moody's for example, is projecting that fourth quarter sales of furniture will be up 3.3% compared to the same time period last year, while apparel sales will be down 12.5%.
Neil Saunders, managing director of GlobalData Retail, said in an email that holiday decor is one category that he expects Lowe's to make some gains in noting that, "over recent years Lowe's has done a much better job of showcasing holiday products like Christmas Trees, lights and so forth."
In an interview with Modern Retail, Boltz said that Lowe's has been working to increase its assortment of merchandise even before the pandemic. For example, Boltz said that Lowe's tested carrying some fitness products online for the first time last year, and will now carry them in some stores this fall. But Lowe's just started carrying home office desks on its website for the first time during the pandemic, in response to the fact that more people were working from home. The goal is to use the website first as a testing ground to see what kind of reception there is to these products online.
"As we think about [categories like] home office going forward, now it is about how does that fit inside of our stores, and within how many stores?" Boltz said. 
Boltz also said that Lowe's has also been focused on training its in-store employees ahead of the holidays about what new products Lowe's will be carrying on its website, "to make sure that our associates inside the store understand the endless aisle, and can sell it." 
Since Lowe's CEO Marvin Ellison took over in 2018, he has made it a mission to modernize Lowe's e-commerce business, moving its website over to Google Cloud, and since the end of 2018, tripling the number of SKUs Lowe's has carried on its website. The home improvement retailer went from anemic 3% year-over-year growth in its e-commerce business in the fourth quarter of 2019, to 135% year-over-year growth during the second quarter of this year. Lowe's has also sought to expand its fulfillment options during the pandemic, announcing it will install self-service lockers for buy online pickup in-store orders in some stores in major metro areas in time for Thanksgiving — something that one of its major competitors, Home Depot has already done.
"While Lowe's has come from behind online, its investments are allowing it to catch up with Home Depot," Saunders said."The main areas of improvement left [for Lowe's] are making the website more inspirational and engaging, but this always had to come after making the site work better."