Why grocery stores are all in on pick up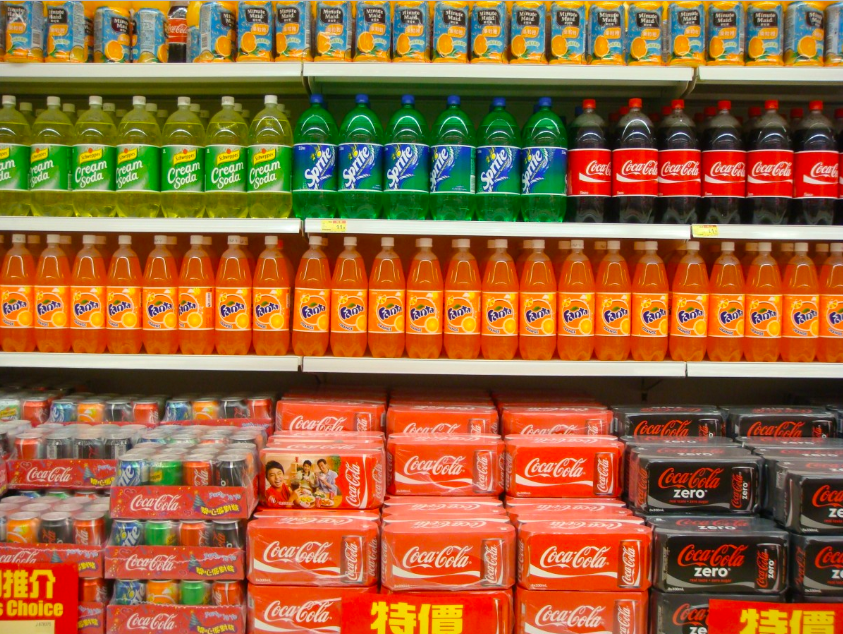 As grocery stores try to up their e-commerce presences, pickup is becoming an ever-important piece of the puzzle.
The trend almost certainly starts at the top. Amazon, along with delivery, has pioneered new pick up options. Walmart and Target have followed suit with their own comprehensive offerings. Both allow customers to buy online and pick up the items in stores, as well as offer curbside pickup at certain locations. Walmart alone, is spending over $11 billion on updating its customer experience infrastructure — and facilitating pickup is a big part of that. Kroger, too, has dabbled with pickup and even tested out offering the service for free in certain markets. Now, others are trying to keep up with the race.
Meanwhile, other medium-sized stores, like Publix and Price Chopper, that don't have the bandwidth to implement such a program have turned to third party apps like Instacart to offer pickup services.
Instacart has been building out its pickup offerings over the last weeks, with a bevy of new features — including the addition of alcohol and tools for more easily managing pickups. According to Instacart's president Nilam Ganenthiran, the move toward pickup is driven by data. "Pickup is expected to be a $35 billion industry in the U.S. by the end of 2020," he wrote in an emailed statement to Modern Retail. "Our retail partners see an average 15% increase in online basket size on pickup orders. We're also seeing about 20% of a store's total Instacart sales come from pickup within 4-to-8 weeks of launch."
Pickup, he went on, is a main facet of Instacart's growth strategy; "Looking ahead, we expect to end 2020 with the largest retail pickup footprint in North America," Ganenthiran wrote. "Long-term, we think pickup has the opportunity to be a multi-billion dollar business for Instacart."
Delivery has dominated much of the conversation when it comes to digital grocery sales. Some forecasts say that 20% of grocery sales in 2025 will happen online. But over the last year, both big and small players have focused on offering other programs that don't necessarily include getting the groceries delivered to people's homes. Instead, brick and mortar retailers have either used their own resources or employed third-party apps to have items collected and bagged, and then ready to be picked up in or near the store.
The rationale is clear: Everyone is feeling the pinch from digital leaders like Amazon. Instead of going into the same- or next-day delivery game, which is almost certainly an unprofitable endeavor right now given the manpower and transportation needed, retailers are trying to use their own in-store inventory and locations to offer new services that could entice digital sales.
This has proven to be a good bet for the likes of Target. The company currently fulfills 80% of its orders using stores as opposed to warehouses, and has seen over 50% growth in sales from pickup, drive up and those that used its Shipt delivery service. Walmart too has spent the last few years building out a range of fulfillment options. This includes both delivery and in-store pickup.
In terms of competitive, these programs have proven successful. "Our data is showing that Walmart is outperforming Amazon in food and beverage overall," said Jessica Ching, a senior principal analyst at Gartner, to Modern Retail last year. Still, it's expensive. Walmart reportedly lost as much as $1 billion on its e-commerce unit in 2019.
Bigger chains slightly below the Walmart and Target continue to invest in pickup. Albertsons told Modern Retail that its Drive Up & Go program is currently available in 548 locations, with plans to increase the number to 1,400 over the next two years. Pickup sales at the grocer grew by 34% year-over-year, according to its latest quarterly earnings report.
Thus, for smaller retailers trying to be digitally relevant, they find themselves faced with the growing conundrum that grocery itself and a low margin business and adding labor and logistics to the equation only makes it more unprofitable. Enter companies like Instacart, which essentially let venture capital subsidize the entire endeavor. Contractors — many of whom have complained about unfair working conditions and lowering wages — are brought into the grocery stores to pickup the items and either deliver them or leave them to be picked up.
Though this is the growing trend, it may not last forever. "Nobody is making money on this," said Forrester principal analyst Sucharita Kodali. "It's not like you hit some sort of scale and it's magic." Instead, the deeper pocketed players — like Walmart and Target — have invested boatloads of cash into building out various fulfillment options. Part of this is home delivery, but pickup has proven to be a very popular, slightly less expensive component.
But despite their attempts, the costs remain high — as it requires a lot of labor and infrastructural reorganization to make such a system work. Some retailers are looking into back-end technology called micro-fulfillment, which uses existing retail space and robots to build out more automated picking environments. While these may provide savings in the long run, they still cost at least $2 million per location to build out, and often still require more human labor to do some of the work required.
While there is a mad-dash to build out programs to more easily offer these kind of pickup services, Kodali believes a reckoning may be on the horizon. "There is a balance between the cost of doing business and over-investing," she said. "Nobody should be losing money on this."