Despite losses, Walmart's e-commerce strategy is taking shape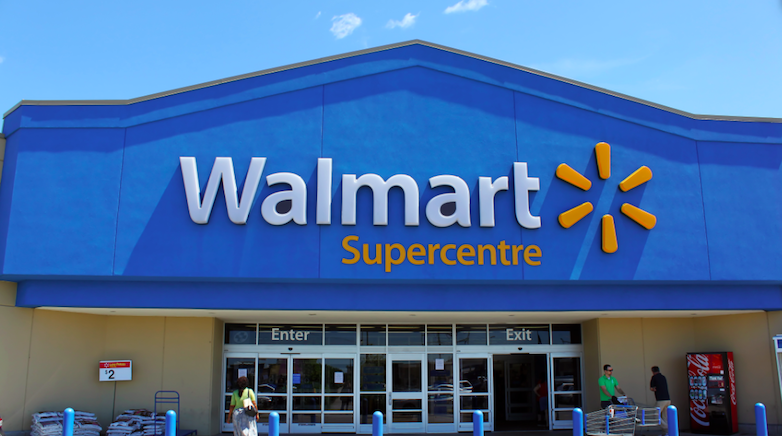 Walmart's digital strategy is taking shape.
Despite strong year-over-year growth, it's e-commerce unit still isn't profitable — Walmart reportedly forecast to report a $1 billion loss on its digital arm this year. But it is seeing benefits in merging digital and physical executive teams and focusing more on its own online assets.
Some of this has been in changing up how and where it invests its money. There are currently around 5,000 U.S. Walmart locations, and the retailer has used those stores as mini-online fulfillment centers, which has specifically helped the retailer grow its online grocery. Options like buy online pickup in store have become a key part of its digital growth. Currently, grocery pickup is available in around 3,000 locations — 1,400 of which offer unlimited grocery deliveries for a monthly fee. The retailer has been investing heavily in its own website — digital advertising platform to help offset the lower margins of online sales. E-commerce sales grew 41%, according to its last quarter's earnings report, and Walmart attributed this surge to both its focus on digital grocery sales and its buy online pickup in store program.
The other change has been in focus. Jet.com, which the company paid $3.3 billion for Jet.com 2016, has had a dismal performance. Recent numbers show Jet's traffic have plummeted; monthly visits declined over 80% since December 2018, according to Marketplace Pulse, and were down 95.7% from 2016. Over the last year, Walmart has top teams to do work for Walmart as a whole; this included combing Jet's and Walmart's supply chain team, as well as eliminating the role of Jet president. Other big acquisitions have also been de-emphasized. For example, Walmart sold ModCloth late last year to the investment firm Go Global Retail only two years after buying it.
Recently, this has coalesced into a strategy that focuses on Walmart's owned and operated properties. It has invested in building out its delivery infrastructure, leveraging its own locations to offer services that rival Amazon. And it's cut significantly back on many other expensive projects it once focused on.  Put together, the retailer has zeroed in on unifying its digital experiences and steady online growth. It's also figured out how best to use its existing brick and mortar locations to complement its growing digital offerings.
Meanwhile, over the last year, Walmart has made a few key changes to its top leadership — much of it impacting the people controlling its digital programs. Last Friday, Walmart announced that its chief merchant, Steve Bratspies, is stepping down. Before Bratspie's departure announcement, Walmart said that John Furner would take over as president and CEO of its U.S. division. And last July, the company announced a huge internal shuffle aimed at bringing together its physical and digital operations.
According to Jason Goldberg, Publicis' chief commerce strategy officer, this chief merchandiser shakeup seems to operate along "the regular cadence" of most executive shuffles. The announcement, in his estimation, is more about strengthening the overall categories in which Walmart needs to see improvement. This latest moving of the guard, he said, "almost feels like a follow-up [to earlier ones]."
The big company-wide strategy Walmart seems to pushing is focusing on its own assets while breaking down the silos of standalone programs within the business. "Walmart has continued to pull back from some of those peripheral businesses," said Evan Mack, a senior research specialist at Gartner L2. "The main intent is to solidify itself as the omnichannel leader in the space."
Indeed, while Jet's numbers don't look good, Walmart's digital strides since its acquisition show that some things seem to be working. For example, noted Mack, the traffic monthly traffic Walmart received on its grocery site on Walmart.com has "inched ever-closer to the monthly marker at which Jet was acquired."
The lesson Walmart seems to have learned is that it didn't need to spend millions of dollars on customer acquisition for a separate property to compete with Amazon. "Our customers want one, seamless Walmart experience," wrote CEO Doug McMillon in a memo to employees last July, reported CNBC. "I believe Walmart has intentionally let Jet atrophy," said Goldberg. "Walmart has a big interest in growing its own marketplace and increasing the assortment on Walmart.com."
Walmart.com has become much more robust since 2016 — and now that much of the Jet's talent has been funneled to Walmart.com projects, that's probably only going to accelerate. Walmart.com, said Goldberg, had only about 3 million items in its online assortment before it acquired the company, and it's now at around 40 million. "It's indisputable that the Walmart marketplace has grown dramatically during the Jet era," he said.
While the acquired website itself may be being discarded, the shuffles over the last six months show a doubling down on a cohesive company-wide strategy. "From what we've seen in how they are growing the monetization and basket-building tactics on Walmart.com assets," said Mack, "that's going to be a continued focus."