Inside Fabletics new virtual fitness app strategy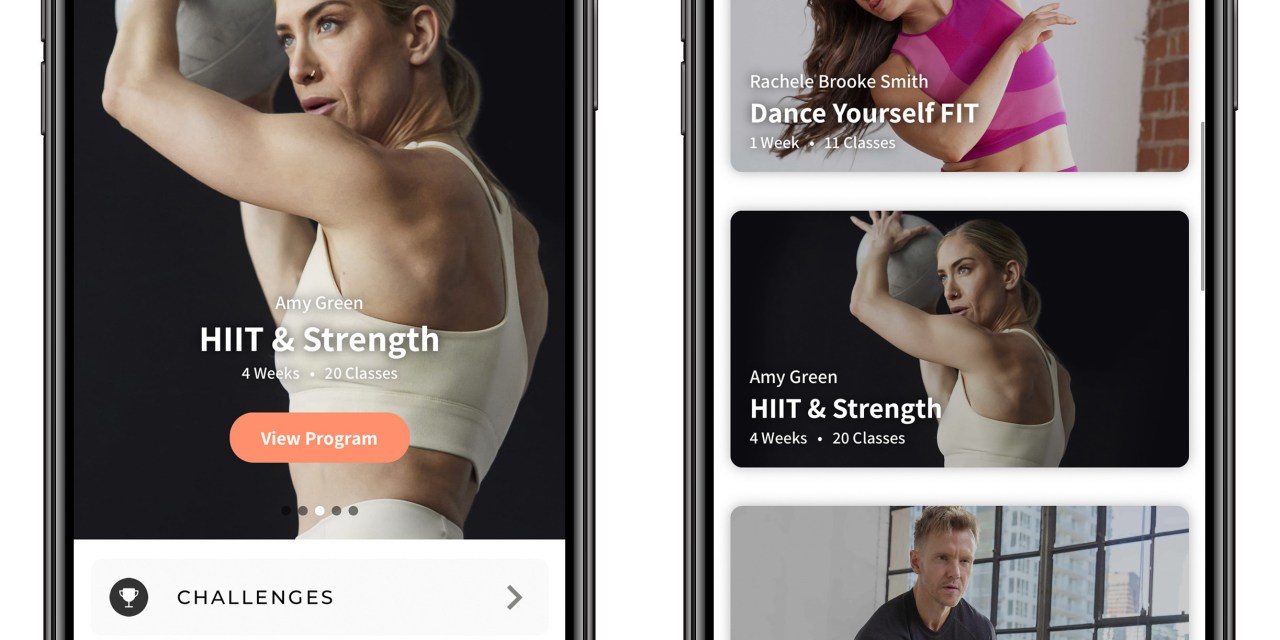 Fabletics
Fabletics is getting into the virtual fitness game.
Last month, the athletic apparel brand launched Fabletics FIT, its new app featuring live and on-demand workouts and meditation sessions, among other classes. The brand, which currently has about 2 million subscribing members via its VIP program and recently surpassed $500 million in annual revenue, is aiming for the app to be part of a "360 health and wellness platform," the company told Modern Retail. 
The Fabletics VIP program costs $49 per month, which can be applied toward a purchase. It also offers members perks, such as 20-50% off products, free shipping and returns on orders over $49. The Fabletics FIT app will offer apparel discounts to customers who meet fitness challenges. The app also features music integration via a Spotify partnership, allowing customers to play their playlists under the instructor's voice. The hope with this new program is to grow and retain the brand's community with participation perks.
Since launching at the end of February, the app has had over 100,000 workouts taken. Customers are already asking about how to buy products featured in the videos, which wasn't the original intent for the app, said Meera Bhatia, president of expert services of Fabletics' parent company, TechStyle Fashion Group.
"It's a future opportunity to tie in video commerce in an organic way," Bhatia said. And while the app is mainly aimed at Fabletics' own subscribers, the idea is to have it also attract new customers to the platform, she said. Currently, access to Fabletics FIT is included as part of the VIP membership, but it's also offered to outside customers for $14.95 per month.
This was conceived as a way to offer services Fabletics stores once showcased while growing its digital presence. "We've done in-store classes in the past, so we plan to incorporate fitness again when things return," Bhatia said. "We're still bullish on physical retail," she said. This week, the company also announced plans to open 24 new stores across the U.S. this year, bringing its total locations to 74 by the end of year.
By launching Fabletics FIT, the brand becomes the latest to present customers with offerings outside of apparel and gear. In the past year, athletic apparel companies like Nike and Adidas have amped their virtual workout content. Meanwhile, Lululemon expanded its own fitness portfolio by acquiring Mirror last year. 
These brands are using these new offerings and subscription services as a way to retain customers and create a new revenue stream. For example, Nike and Lululemon have used virtual fitness digital fitness classes as a way to be the workout and gear provider at once. Lululemon-owned Mirror, which costs $1,495 for the device, requires an additional $39 a month for virtual fitness sessions. Last summer, Nike reported that during its 2020 fourth quarter earnings, over 18 million workouts were logged into its Nike Run Club and Nike Train Club apps. Furthermore, more than 100 million users become members of its direct-to-consumer shopping app, Nike+.
This moves, said Suketu Gandhi, senior partner at the Kearney Consumer Institute, is "completely on trend, especially since the pandemic helped train customers to expect virtual offerings." He added, "it's all about acquiring and retaining customers in the long run." Gandhi noted video programming introduces the possibility of launching shoppable content. 
Of course, big competition remains. Gandhi pointed to Apple's recent launch of Fitness+ as a major upcoming player. The Apple Watch-geared program — which costs $9.99 per month or $79.99 a year — features 10 types of workout classes that can be streamed on Apple devices.
"Everybody wants to be a platform that offers both products and services," said Gandhi.