Why DTC furniture brand Model No. is betting on 3D printing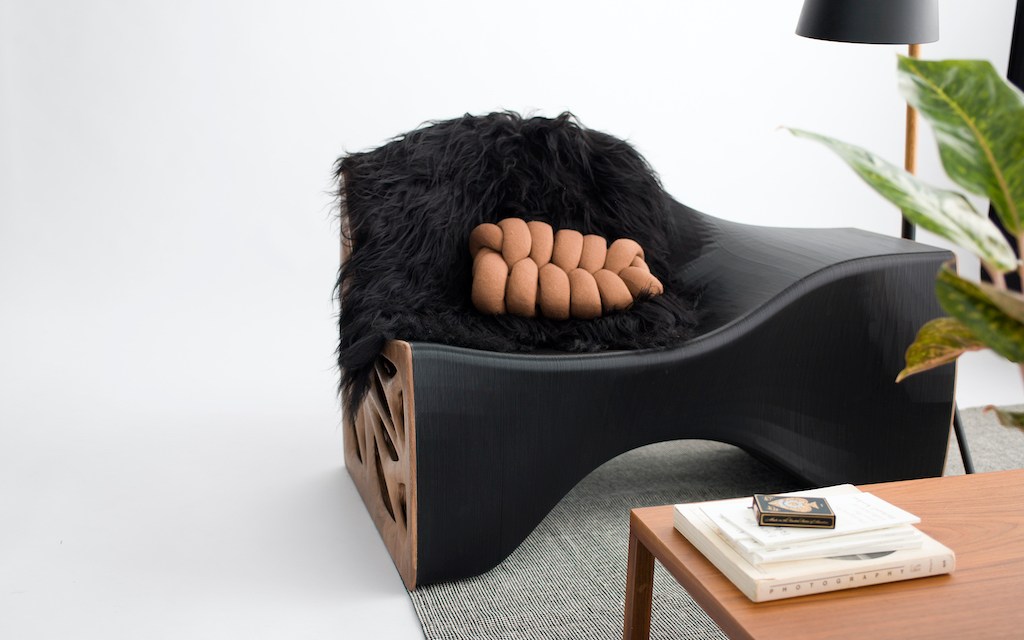 With most people working remotely, home decor has seen a big boom. DTC furniture brand Model No. thinks its approach to manufacturing may cut through the noise.
Unlike traditional ready-to-order methods, Model No.'s use of 3D printing aims to streamline and speed up the manufacturing, CEO Phillip Raub told Modern Retail. The idea, Raub said, is to utilize eco-friendly and automated printing to quickly assemble and ship pieces. Depending on the item and level of customization, customers can receive their order within three to five weeks of ordering.
Model No., which launched in October, is one of several DTC startups in this space that has popped up in recent years. Other brands include Article and Floyd, as well as ones that allow for some customization with their modular-reliant designs, such as LoveSac and Burrow. 
Even before the pandemic caused logistical bottlenecks, many made-to-order furniture brands usually require anywhere from six to 12 week lead times. These include traditional outlets, like Crate & Barrel and West Elm. But many have been experiencing higher-than-usual freight delivery delays; Some of Crate & Barrel's current offerings provide a 16 to 18 week shipping time frame. Emerging DTC brands also are advertising long waits. For example: Burrow — which manufactures in its North Carolina facility — has a lead time of four to six weeks on fabric and leather seating. Burrow's collection of Range fabric seating and tables are shipping within 12 to 14 weeks.
According to Model No., its 3D printing program alleviates the long wait issue. Its pieces, made domestically from sustainable material and agricultural waste, also "eliminates wasteful inventory," according to the company. The brand currently sells pieces across living, dining and work categories, along with home decor and accessories; Items range from $25 for organizing bins and go up to $3,000 for a custom chaise lounge. Starting later the month, the company said it will launch new products every two weeks. 
Furniture 3D printing which is still a niche area, consists of making three dimensional solid components from digital files then assembling them into the final pieces. Model No. uses proprietary 3D printing and computer numerical control (CNC) tools for cutting and milling the materials. According to the company, these CNC tools — which operate in accordance to the digital design files — are able to self operate with high precision and speed.
With reports claiming that 2021 will be a major year for home buying — meaning a subsequent decor investment — home furnishings brands are experiencing a boom. Model No. has been "working to get orders out quickly and take advantage of consumers' appetite," Raub said. He confirmed that they're also planning long-term rollouts of regionalized micro-factories, with the first new facility slated to open during the first half of 2021. 
So far, sales since launch have been "in line with our projections," Raub said. But he noted that the brand's site and social channels have far exceeded traffic and engagement projections.  
Rebekah Kondrat, founder of consultancy Kondrat Retail and former director of retail stores at Joybird, said that one of the biggest complaints from furniture customers is the long wait times. So the proposition by brands like Model No. is appealing. "There is a reason no one has attempted to disrupt the long lead times in home decor until now," she said, pointing to the complicated supply chain and assembling process.
Because so many components now come from all over the world, "stores like West Elm and CB2 need almost a 12-week lead time to assemble and ship items like sofas," she explained. "And using 3D printing means the raw material is readily available," Kondrat said. She added that Model No. hasn't yet launched products with upholstery, such as sofas, which usually need the biggest turnaround windows. 
Even given the recent boom, DTC furniture is still a small segment within the larger space, said Kondrat. "There is definitely room to grab market share in the coming year, as more people invest in their homes," she concluded.
There has been a build-up of a commodity aspect to furniture in recent years, especially with the arrival of marketplaces like Wayfair, Raul said. "We're trying to undo that with this zero waste approach," he said.