Why brands like Ulta and MeUndies are investing in Reddit advertising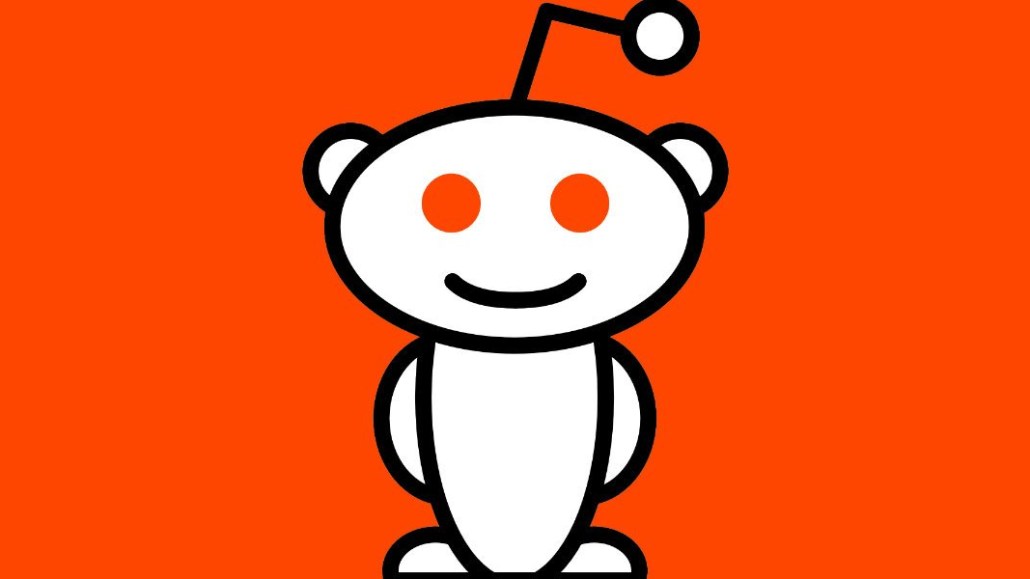 Amid Apple iOS14 privacy changes, brands like MeUndies and Ulta are ramping up spend on Reddit — a platform that doesn't require cross-app tracking for targeted advertisements.
According to research firm eMarketer, Reddit grew advertising 89% year-over-year in 2021 and expects ad revenue will grow another 39% this year. Facebook, meanwhile, reported that iOS14 changes would lead to a $10 billion loss in advertising revenue over 2022. While Facebook advertising was heavily reliant on browsing data on other sites to target users with relevant ads, Reddit instead offers brands paid placements inside self-segregated user communities or subreddits. In turn, over the past year, brands like Ulta and MeUndies have increased their investments in paid placements on the Reddit, while Reddit has invested heavily in staffing and expanding its advertising arm.
For National Underwear Day — an important marketing day for direct-to-consumer lingerie brand MeUndies on August 5 — the brand partnered with Reddit for a poetry competition on a sponsored Reddit thread on the brand's own subreddit, r/MeUndies. The brand chose their favorite underwear-themed poem submitted by Redditors on the thread, and gave the winner a free five-year underwear subscription.
This wasn't MeUndies' first experiment with Reddit. Unlike many brands that place advertisements in non-branded subreddits in relevant categories, MeUndies has operated its own branded subreddit of 1,400 users since 2015.
"We have, in a way, been a first [mover] to the platform," said MeUndies' director of growth marketing Elyse Schaefer. "It is actually one of the bigger platforms that our customer experience team is regularly engaging with — prompting and responding to positive [comments] and sometimes feedback. We utilize it a lot to learn more about who our customers are."
The National Underwear campaign post on Reddit saw 388 comments and 15 times higher transaction lift than MeUndies' average performance reporting on other advertising campaigns.
"I don't think that there was another platform that we could create a prompt that would engage with the community directly, and really encourage that back and forth within the ad itself," said Schaefer. "When we think about a lot of the other platforms, it's getting [ads] in front of people and getting them to click off of that platform and go to our site and explore the products."
Schaefer said that Apple's iOS14 changes — that prompted users to opt-in to cross-app tracking and greatly subsequently decreased users sharing their data across their phones — had made for a "challenging last year."
"We have to continue to diversify what we're doing and rely less on some of the systems that a lot of performance marketers have relied on for a long time because of the privacy impacts," said Schaefer. "It has been great seeing Reddit as an emerging channel for the business."
Going forward, MeUndies will be looking to increase spending on newer digital advertising channels like Reddit in light of iOS14 changes.
"We continue to diversify with new channels and scale that spend more aggressively," said Schaefer. "On Reddit, we may be doubling or tripling the spend within a year, and other channels they're probably looking at just flat growth [in advertising spend] year over year."
Beauty retailer Ulta, meanwhile, used preexisting beauty subreddits r/MUAontheCheap and r/BeautyAddiction for its ad placements. Ulta used Reddit-specific ad types like click-and-reveal spoiler posts and category takeovers to promote its Black Friday sale.
"Redditors use the platform to dig deeper and research Cyber Week deals before making purchasing decisions, and there are highly-engaged communities on Reddit driving conversations specifically around beauty deals," Ulta's manager of paid social Natalie Salim wrote in an email.
Alongside the native ad types, Ulta also used Reddit's Pixel functionality — which the platform first launched in October 2020 —  to retarget customers who visited their site by installing Pixel into Ulta.com's back end and sharing first-party data with the platform.
"Reddit's Pixel is a game-changer," said Salim. "Retargeting engaged audiences to drive them down the funnel and measure ROAS (return on advertising spent) gives us full visibility into the impact Reddit drives for our business."
Reddit competes with the duopoly
Like competitors Snapchat and Pinterest, Reddit has had to rapidly scale its advertising team and functions to compete with larger advertising businesses like Facebook.
Reddit first launched a self-service ad platform in 2015 — 10 years after its founding — then revamped the platform with more reporting features and creative types in 2016. Advertising revenue has rapidly grown as the platform has significantly invested in its offerings over the past two years, said Reddit's vp of large customer sales Mary Ann Belliveau. In August 2021, the company was valued at $10 billion after a Series F funding round for $700 million.
From March to September 2021, for example, Reddit hired its first chief financial officer, first two vps of business marketing and first chief accounting officer. It announced its first in-house creative strategy, KarmaLab, in May. And, in December, Reddit announced a confidential submission of an S-1 document to go public via IPO sometime this year.
"Reddit has had a long history… [but] I feel like the advertising business within Reddit is a little bit of a startup mentality within a startup," said Belliveau. "We're focused on hiring a really great team and we just verticalized our large customer sales organization this year… we haven't really had a sales team that has been out in the market the way we do today."
The strength of Reddit — engaged communities with preestablished interests — can also be a challenge for brands more used to a plug-and-play advertising environment, explained MeUndies' Schaefer.
"When it comes to the creative we really have to think about what is the community interested in — what's either a long-standing relevant trend that hasn't faded or what may be even more culturally relevant in the moment," said Schaefer. "It could be memes, or it could just ways of copywriting that speak to that community. There are specific things that — if you're not on Reddit — you may not really get it."
On other platforms, added Schaefer, you can simply "insert yourself" into what users are already browsing. On Reddit, you are often "a part of the content."
"Redditors are unique," said Ulta's Salim. "We tailor our content to their consumption habits on the platform and the innovative ad products Reddit offers, like Megathreads, Category Takeovers and Spoiler Posts. We concept completely original ads to more authentically connect and resonate with beauty Redditors, rather than repurposing content from other social platforms."
Still, Belliveau believes that as Reddit continues to scale its advertising arm, traditional ad opportunities will become more common and Reddit will be able to better support brands' efforts.
"Where we are today is that we make sure you know our users and what they're interested in and make it very frictionless and seamless for our clients," said Belliveau.