Why Asian online grocery startups are nabbing funding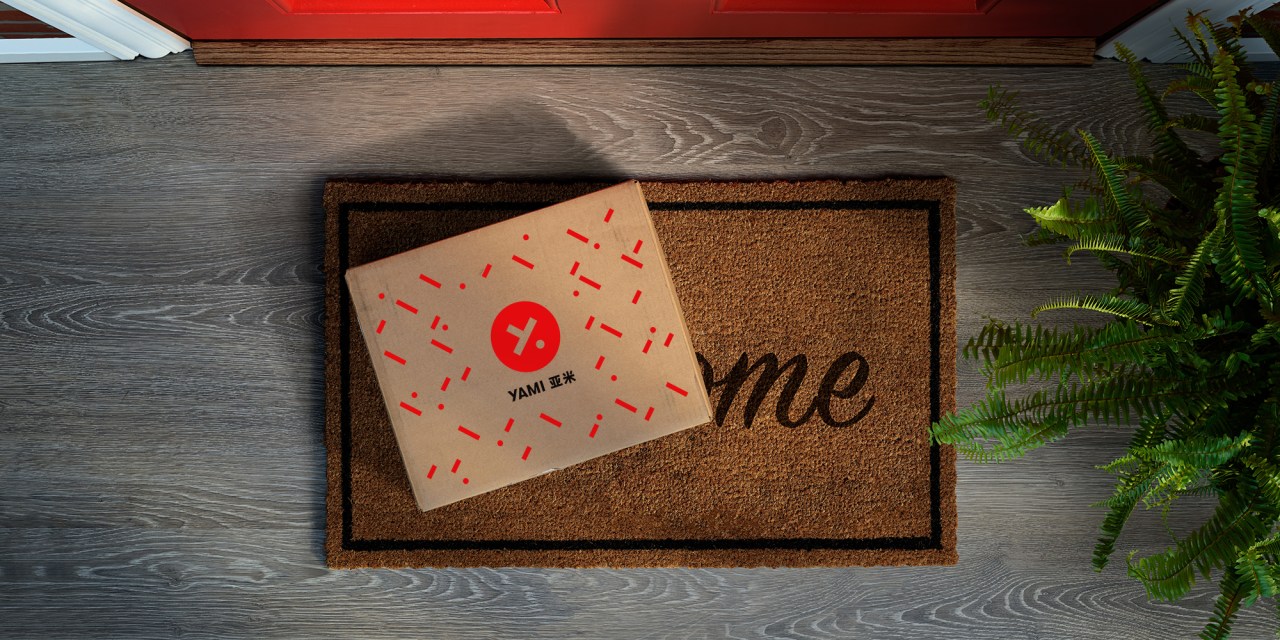 Yami
Niche online marketplaces that bring Asian snacks and other grocery items to consumers across the U.S. are witnessing a gold rush.
Yami, a direct-to-consumer marketplace for Asian food and other products, announced last week that it raised $50 million in Series B funding. Weee, an Asian and Hispanic e-grocer, said in February that it raised $425 million in a Series E round. Umamicart bagged a $6 million fundraise that closed in December.
"It's just overall an attractive space to be in right now," said Joel Rampoldt, a managing director at AlixPartners. "Asian Americans are a growing portion of the population and one where there's a lot of spend to go after there. And also there are a lot of non-Asians that are very interested in authentic food experiences."
Asian grocery items were historically an underserved market, oftentimes taking up just a small section at many traditional brick-and-mortar stores. The growing number of Asian consumers along with the demand for online grocers during the pandemic triggered the interest of investors, Rampoldt said. 
Total online grocery sales in the U.S. reached $97.7 billion in 2021, according to a recent report from strategic advisory firm Brick Meets Click and grocery e-commerce solution provider Mercatus. Over 70% of households in the U.S. received one or more orders throughout the year. 
"The belief on which this is resting is that the margin structure is going to be attractive for these businesses fundamentally," Rampoldt said. Though many of the products offered are imported and require long-distance travel, these retailers are able to sell them at a premium price. "The growth prospects should be good as well because of the growth in the target demographic."  
An underserved market
Between the years 2000 and 2019 in the U.S., the Asian population rose 81%, according to a 2021 report from Pew Research Center. Asian Americans experienced the fastest population growth rate compared to all racial and ethnic groups in the country.
Still, access to Asian grocery items can remain difficult in smaller cities, a challenge Yami founder and CEO Alex Zhou learned first-hand back when he was a college student at Kansas State University. "I literally have to drive like two hours" to buy simple Asian ingredients, Zhou said. "I had this idea, maybe I can start an e-commerce company that carries Asian products." 
Zhou launched Yami in 2013, and in 2021 reported revenue in the hundreds of millions, up over 90% from 2020. The company's SKUs count has grown to over 260,000 and has since expanded into other categories including Asian cosmetics, home and personal care.
Yami has raised $60 million in funding to date. Its most recent funding round was led by Altos Ventures and Balsam Bay Partners with the participation of J.P. Morgan and GGV Capital. The company plans to use the recent round to open an East Coast warehouse to improve its delivery time to two days from roughly four days and continually expand its product selection. 
"We'll always be a customer-centric company. We're gonna continue to work on customer experience," Zhou said. "This is an underserved market right now… in every category from food, snacks to cosmetics." 
In an increasingly crowded category, Zhou said Yami plans to stand out by leveraging data from the millions of customers it already has. He said the company will also continue to focus on non-perishable branded products to eliminate some of the shipping complexities. 
Online grocery goes niche
The growth of specific Asian ethnic groups also brought about online marketplaces that are even more niche. Sarap Now, for instance, focuses on traditional Filipino snacks, goodies and ingredients as well as artisanal goods. Kim C Market offers premium Korean food and kitchenware products. 
Bokksu, on the other hand, delivers Japanese food and lifestyle products. In January, the company announced that it nabbed $22 million in Series A funding at a $100 million valuation. Bokksu plans to utilize the funds to bolster its subscription, market and grocery business lines.
With Umamicart's new funding, the company plans to expand its products and reach. "We're probably going to at least double our catalog within the next few months," co-founder and CEO Andrea Xu previously told Modern Retail.
"Many of these investment firms are doing the same fundamental analysis and coming up with the same conclusion, which is that these are attractive spaces," AlixPartners' Rampoldt said. "And then, of course, more investment means more entrepreneurs."
Like other categories that have experienced immense funding, Rampoldt said the Asian online grocers with the best funding, operations and customer base will ultimately grow larger and potentially acquire smaller competitors. 
Indeed consolidation is already starting to happen. In October, Weee acquired online Asian food delivery firm Ricepo for an undisclosed amount. Weee said at that time that the acquisition would allow the company to expand its restaurant delivery offering.
"Pretty quickly, it becomes uneconomical to compete in this sort of business unless you can get pretty big," Rampoldt said. "There will be a lot of pressure to consolidate and get bigger."