What to read, watch and listen to on Juneteenth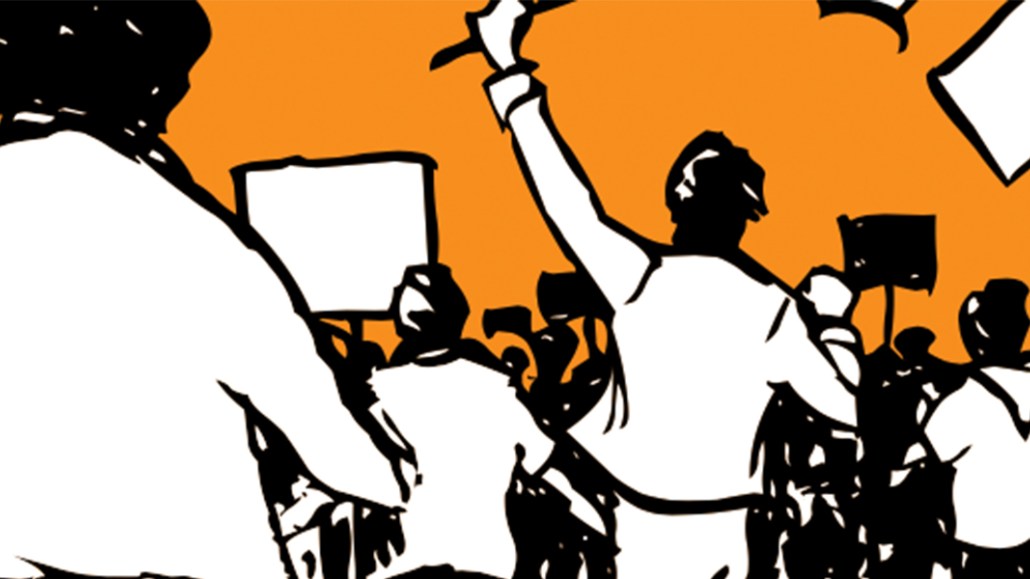 This article is part of the Future of Work briefing, a weekly email with stories, interviews, trends and links about how work, workplaces and workforces are changing. Sign up here.
Juneteenth is here. And for the very first time in most cases, companies of all types are recognizing this day with a paid holiday for employees. For many, it's one small step towards allyship and support for racial justice and solidarity with the Black community. And for leaders, bringing this into the office and into their (virtual) workplaces is one big way to mark this.
We asked Black leaders and employees in media and marketing for the reading, watching and in one case, playing, what staffers should do to mark the day, and do work that supports ways to create a more just and equal society.
Here are their ideas.
Read
So You Want to Talk About Race by Ijeoma Oluo. These conversations aren't complicated for Black people, but for non-Black many are quite literally at a loss for words, and this book humanizes what should already be a human-centric discussion around intersectionality, privilege and the construct of race in America. I recommend the audiobook because the inflection matters and hammers home some of the anecdotes shared. A great resource for managers and leaders who want to engage with their Black coworkers but have never had to at this level before. — Abu Ngauja, The Martin Agency
The Black Book by Middleton A. Harris, Ernest Smith, Morris Levitt, and Roger Furman
The Black Book is a comprehensive look at the black experience in America from 1619 through the 1940s. It is a testament to the legendary wisdom, strength and perseverance of Black men and women determined to achieve freedom. The Black Book honors the past, reminding us where our nation has been and gives us hope for what is yet to come. — Carlin Dixon, TBWA/Chiat/Day New York
White-washing Race: The myth of a colorblind society by Michael Brown, David B. Oppenheimer, Troy Duster
One of my favorite quotes is, "When you change the way you look at things, the things you look at change." — Dr. Wayne Dyer. Juneteenth is not new history but is new to new eyes. Learning how to change the lens of justice by feeding ourselves with new points of view gives way to an optimal vision of our collective future. — Crystal Winstead, W+K
The Bluest Eye by Toni Morrison I'd love to share Toni Morrison's "The Bluest Eye" as suggested reading material. This novel has a focus on beauty and speaks to the Eurocentric lens of "what is beautiful?"— Diarrha Ndiaye, founder, Ami Colé
Listen
1619 Podcast by Nikole Hannah-Jones
If you have put off listening to this, do it now. Get fired up, let it haunt you. It's worth experiencing because it's so well done and these are stories we still need to reckon with. — Iyana Sarrafieh, TBWA/Chiat Day LA
Watch
"The Mask" by Maya Angelou In a PBS special about evil a few decades ago I believe, Maya Angelou deliberately chose to recite her own poem intermingled with a poem of the same name by Paul Laurence Dunbar about the survival apparatuses Black people have had to adopt to stay alive and, for lack of a better word, resilient, and the history that drives it all. It's chilling, as it should be, but hopefully brings non-Black people into the constant emotional duress Black people are under every day. Listen multiple times. — Ngauja
John Lewis: Good Trouble I, admittedly, have not educated myself enough on the fight against racism in America, even as a woman of color. I've spent the last few weeks acknowledging that and leaning into my newfound focus on doing my part. This documentary is an excellent place to start — a look at the six decades of fight of one of our top representatives at the federal level. Rep. John Lewis and his civil rights work are as iconic as those we honor regularly, such as  D.  Martin Luther King Jr. — Melissa Duren Conner, M.D., Jennifer Bett Communications
Loving As a child of a biracial marriage and witness to countless mixed-race unions and partnerships now in my adult life, this movie has a special place in my heart. It beautifully and powerfully brings to life the Lovings and what they now represent to so many of us. To be told who you can and cannot marry based on the color of one's skin is truly barbaric (as is denying those who love someone of the same sex). The most shocking thing is that this was only 53 years ago. For perspective, my mom was born the same year the Lovings made history. It's shocking how contemporary these milestones are. — Duren Conner
A Class Divided – The Blue Eyes Experiment
"A Class Divided" is about a teacher's experiment using blue eyes and brown eyes to teach third-graders about discrimination, and although it originated in 1967, it still resonates today. This video takes a deep dive into understanding how we view one another and how we create an us vs. them narrative. Viewing this from the eyes of a third grader is even more impactful as it further shows that "racism" is taught – people are not born that way. This video is a game changer and will, without a doubt, spark meaningful conversation. — Marlin Williams, vp, diversity and inclusion, StockX
Play
"We're Not Really Strangers" It's a game all about encouraging honest and vulnerable connections, and they recently released a race and privilege version for free. I'm looking into getting small groups kicked off at TMA to engage and I encourage all my white and non-Black friends to engage in this exercise. It's terrifying but the start of the real work—understanding. — Ngauja