Q&A
// June 16, 2020 ■ 4 min read
'We still believe in our brick and mortar business': Untuckit Founder Chris Riccobono on its evolving store strategy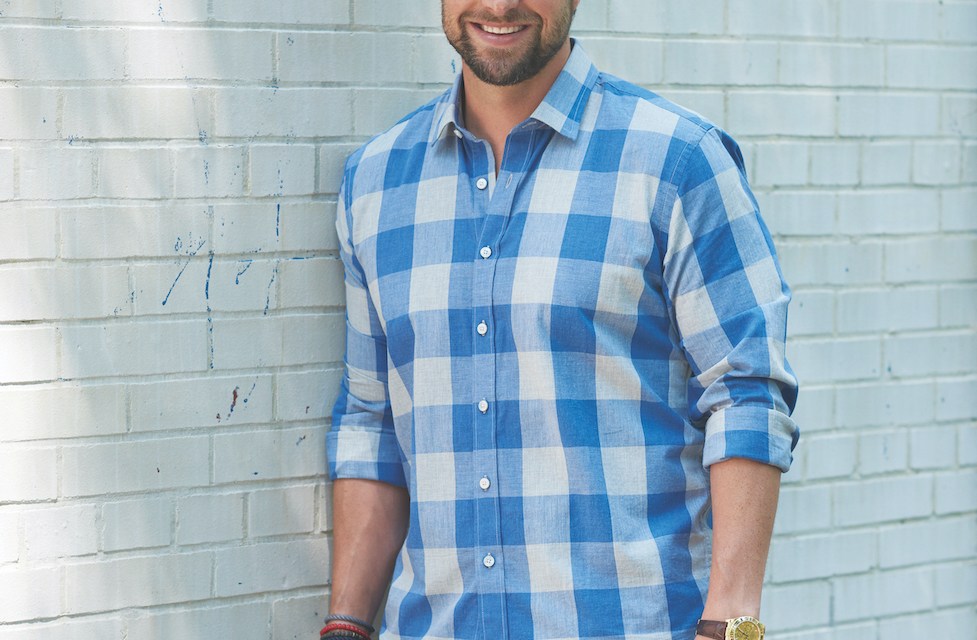 As a menswear apparel label, Untuckit has had a bumpy few months.
Not only did its business casual clothing line see demand fall off a cliff, but it had to close its nearly 90 brick and mortar locations. As one of the earliest direct-to-consumer startups to expand into physical retail — opening its first store in 2015 in New York City — Untuckit's large footprint spans from malls to prime city blocks. 
Now, some stores are opening back up, but the company is still waiting and seeing what the future holds. Modern Retail spoke to founder Chris Riccobono about negotiating real estate deals, predicting post-pandemic fashion trends and why he's not abandoning brick and mortar.
What have been the challenges of closing and reopening dozens of stores in recent months?
We had 87 stores closed for almost three months, but our online business continued to do well. Albeit, sales have shifted from our popular button-downs to polos. The reopening has been complicated because when it started, we were slowly seeing some early signs of life. But that was also when the protests began, with three stores being damaged during the riots. 
This crisis being health-related also makes it difficult to plan far out. There is already a second wave in some of the states we have presence in, so we have to take these factors into account as we go. We don't have a set timeline yet, but there will be 60 locations reopened this week, with New York and California probably the last to go.
Are you amending upcoming seasons' merchandise to fit the big shift to loungewear?
Despite selling more casual inventory, some things are hard to make up for. For example, button-down shirts are down about 15%, and I don't foresee people suddenly dressing up again anytime soon. Thankfully, we had projected that June won't have much retail presence, and sales have been consistently going up week after week.
There are some bright spots that can help boost overall sales, like Father's Day this month. That said, we're not making major changes yet. We knew the world was going more casual when we launched in 2011, so I think the coming year will be a great time for us.
How did the shutdown effect your marketing budget and what new investments have you made?
Because we never really advertised the physical stores, there wasn't much to pull back on there. We did cut some marketing for channels we typically rely on, like radio and podcasts. But we've always marketed on social and have been pushing more TV during the quarantine. 
We also just started curbside pickup, and have been utilizing in-store associates in fielding customer service requests via Hero's app, which has been successful. We're also leaning into appointments, especially with our older customers who can take advantage of being in the store alone with an associate. These services will be important to build trust as we continue to reopen shops. 
How are you dealing with real estate contracts across different regions?
I think everyone is looking to figure that out right now. We're looking to negotiate some leases as the industry looks to what consumers will do next. We're working with landlords to come up with something that's fair, but we don't have decisions made because everything's been slow to move. It's understandable, because many of the parties involved haven't dealt with this type of situation before. 
Many DTC brands are scaling back store expansions and focusing more on digital. Is that your approach as well?
There are too many unknowns around figuring out who our e-commerce shopper is and who our in-store customer is. But what I can say is we aren't closing any locations permanently, because we believe in our brick and mortar business. There were signs of it steadily growing prior to the pandemic, with January and February being our best months to date. Another example is our UK store, which had been doing well before closures, along with enough demand to plan for more European locations.
Right now, the focus is to get through this period and keep cash flowing. But I think we'll be in an amazing place on the other side, because we'll be one of the brands to reopen among way less competition.