Podcasts
// February 25, 2021 ■ 4 min read
'We break down those barriers': How Lightship Capital's Candice Matthews Brackeen has grown her fund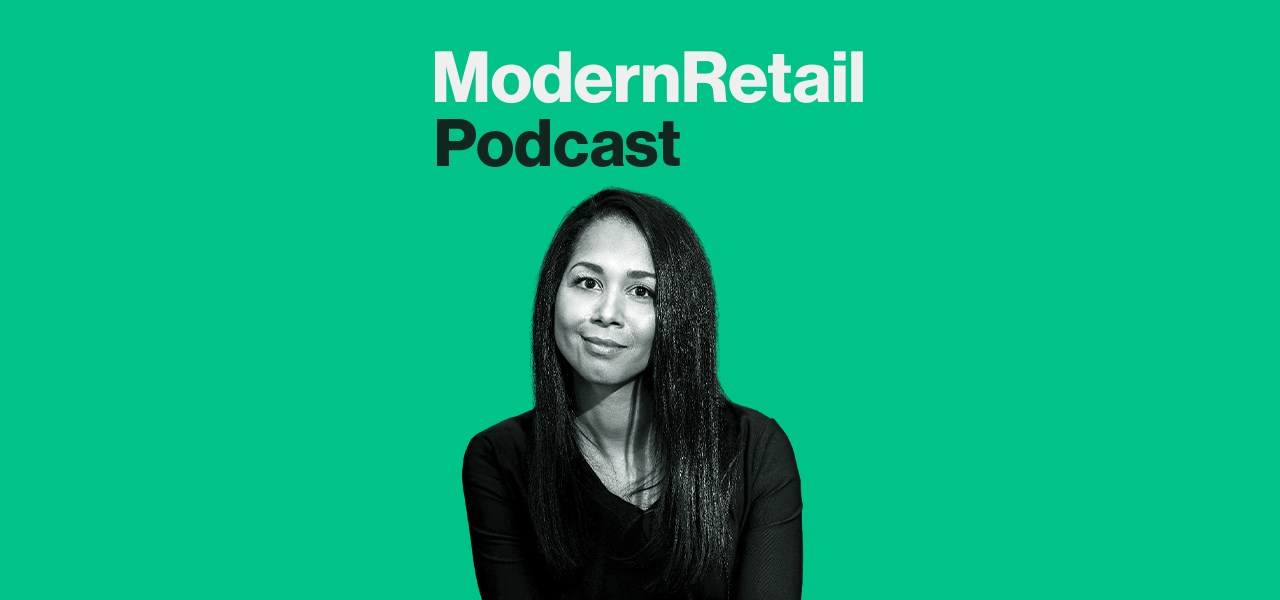 Subscribe: Apple Podcasts | Stitcher | Google Play | Spotify | RSS
Candice Matthews Brackeen is looking outside of typical Silicon Valley circles for the next billion dollar company.
She's a general partner at Lightship Capital, which raised a $50 million fund last summer that's focused on companies from the Midwest that have Black, Indigenous or People of Color (BIPoC) founders. "Right now we're trying to build the best portfolio possible to return capital to the LPs," she said on the Modern Retail Podcast.
Matthews Brackeen first got the investing bug when she began working with startups in the Cincinnati area. She had difficulty raising money for her own company, and made a group for other Black entrepreneurs to talk shop. This group gave proof to how difficult the landscape was for non-white founders. With that, she launched an accelerator program five years ago. Slowly but surely, those experiences led helped Matthews Brackeen launch a venture capital fund.
On the podcast, she talked about how the investing landscape has changed over the last year. Following last summer's Black Lives Matters protest, funds like hers began to get more noticed. Institutional investors began reaching out looking for funds in which they can participate. "We're not a social impact fund, but there are investors who are involved with us for a social impact reason," she said.
Part of her role as at Lightship involves helping both portfolio companies and other investors. Matthews Brackeen and her spouse, fellow Lightship co-founder Brian Brackeen, have spent weeks living nearby to founders to get a sense for their daily rhythms. They would have portfolio companies come out to Cincinnati or Miami and spend time together — eating all meals together and spending most of the daylight hours working on business development. "I think that it's important that we break down those barriers," she said. "That's the way that we grow relationships with our founders."
Over the years, Matthews Brackeen has also found herself to both a liaison and a teacher at both ends of the table. She's instructed other VCs about their invisible biases, and coached founders about presentation styles. "Not only are we teaching our LPs, but we're teaching our founders, like, how to have grace when people screw up," she said.
Ultimately, it's about positioning Lightship as a fund that should be considered alongside every other top VC firm. "I want to be a VC," she said. "I don't want to be a Black VC."
Here are a few highlights from the conversation, which have been lightly edited for clarity.
Helping guide Black founders
"There was this book called The Green Book a few decades ago that helped Black people to kind of navigate the South. Where they could stay, what restaurants they could eat at, etc. I think that we work with our companies in a very similar way. I think there is a Green Book of investors that you do and do not go to. And we help them navigate [things like] what is the terminology that helps? Do you even want to knock on this door? Because [for] some people, you're just never going to change their minds. And then I think we're also teaching."

On getting to know who she invests in
"When we make a new investment into our companies, we invite them either to Cincinnati or to Miami, Florida. And we spend a few days with them working on their growth techniques in the same way. And so we break bread and eat dinner with them. I think that it's important that we break down those barriers. That's the way that we grow relationships with our founders."
Building trust with indigenous communities
"One thing we're focused on is the I in BIPoC. I think that a lot of people say 'BIPoC founders,' and they are like, 'Oh, we invest in Black, Indigenous, People of Color.' But they aren't really looking for people from indigenous communities. We are really focused on building relationships with the 500 tribal nations that are here within the United States. There's a lot of work to be had. They don't say things like building pipelines, because pipelines were built by the white man. They focus on waterways. So, there's a lot to learn. For us, our goal is to really try our hardest to find indigenous communities that we can invest in and put into the waterway."