Walmart is beefing up its search ads to compete with Amazon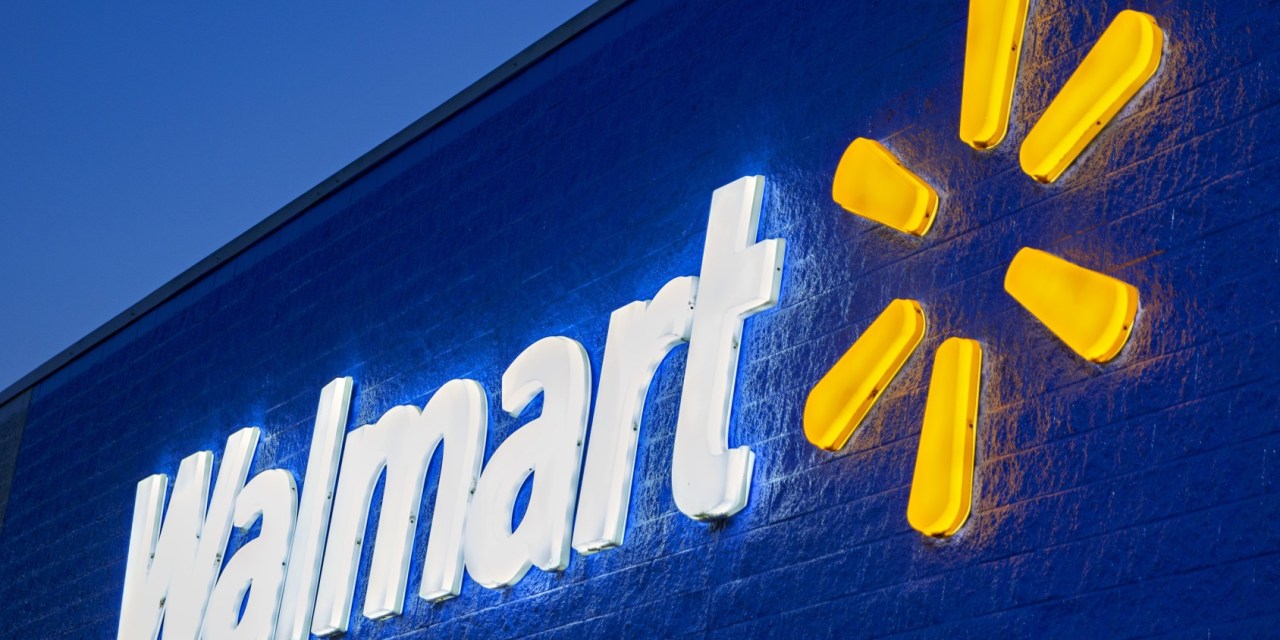 Walmart PR
Walmart is ramping up the number of paid ads on its platform.
According to research from e-commerce insights platform Profitero shared with Modern Retail, the number of paid search ads available on Walmart.com more than doubled in the past year. Profitero found that, in January 2020, only 1.7 paid search ads on average appeared in the first page of search results on the site — but by January 2021, that number had jumped to 4.1 paid search ads on average.
Walmart's search results are still far less crowded with ads than Amazon's — this January, Amazon, by contrast, averaged 9.1 ads on the first page of search results. But Walmart's addition of more ad units reflects the increasing priority that the company is placing on selling marketplace ads. What's more, it underscores the rise of paid search ads across all online marketplaces, which have become essential tools for brand discovery, as well as lucrative sources of extra income for those marketplaces.
Profitero CEO Bryan Wiener told Modern Retail in an email, "That is a sign of increased demand by brands in buying ads, as well as a sign that Walmart is increasing ad inventory in response to demand."
In recent months, Walmart has increasingly invested in building out its online ads business. In January, the company rebranded its ad platform as Walmart Connect, and announced that both its ad revenue and its number of advertisers "nearly double[d]" in the past year. As part of the new push, Walmart said it would double down on ads off of Walmart sites, through its DSP ad program (following in the footsteps of Amazon, which has seen significant growth for off-site Amazon ads in the past year), but its investments in Walmart.com ads suggests that it has much more runway on its own site, too.
According to Weiner, Walmart's focus on ramping up its ad platform may ultimately be about subsidizing the company's aggressive pricing in other parts of its e-commerce push. In a bid to compete with Amazon, Walmart recently dropped the $35 purchase minimum on free shipping through Walmart+, the company's subscription program, then later cut the purchase minimum for its two-hour delivery program as well. Those shifts are certain to cleave Walmart's profit margins on many orders, and Weiner said that "building up a media platform better enables Walmart to compete with Amazon by using high margin advertising revenue to subsidize aggressive pricing and delivery options." A robust ad business could help fuel price cuts elsewhere.
Walmart.com already has attracted a significant — albeit largely stagnant — share of brands. In a recent study by Feedvisor, the percent of brands surveyed who said they were advertising on Walmart remained flat between 2019 and 2020 — from 71% to 70%.
The difference is that those advertisers aren't spending a lot of money on Walmart, at least compared to Amazon, and there is still plenty of room for Walmart to grow. Feedvisor found that while 60% of brands spend more than $60k a month on Amazon, only 48% spend at least the same amount on Walmart. But 87% of brands told Feedvisor that they were going to increase their spending on Walmart in 2021, in most cases by at least 50%.
Walmart isn't alone among retailers in its desire to remold itself into an ad hub. To make up for the fact that e-commerce sales tend to be less profitable than in-store purchases, a number of traditional retailers have built up online ad marketplaces in the past year, but so far Target and Walmart remain predominant. Ad buyers recently told Digiday that other retail ad networks, like those from Walgreens and Kroger, have struggled to sustain interest.
Search ads, especially if the number of units continues to balloon, may become a significant part of Walmart Connect's growth —  and that also dovetails with the path that other retail media networks have been following over the last year. "Anecdotally, we think other online marketplaces are increasing their search ad placements" in addition to Walmart, said Weiner.
That is because, as Michal Shtofman, head of marketing at Feedvisor, told Modern Retail, product discovery is increasingly moving to online marketplaces. "We're seeing more and more of the lifecycle decisions within the consumer journey within Amazon," she said, as opposed to elsewhere online. Walmart and other marketplaces, too, are likely to see some of the same growth.